Boston Dynamics and Others Pledge not to Weaponize Robots in Open Letter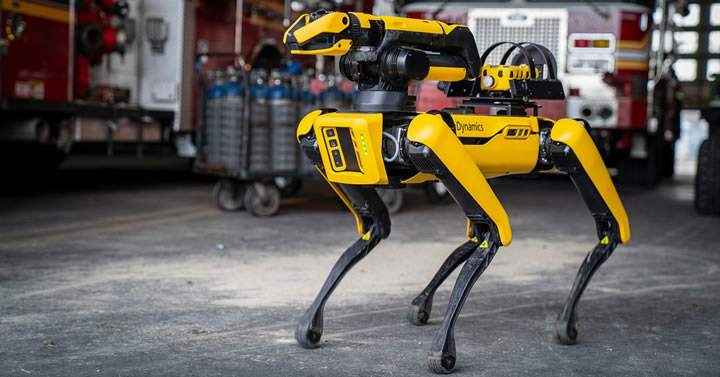 From Boston Dynamics: Spot and other advanced mobile robots are incredible tools that can keep people safe and enrich our lives. These robots are not only more capable in a wide range of environments than previous generations, but they are also more accessible, more adaptable, and easier to operate. We believe that advanced mobile robots will provide tremendous benefits to society. However, in recent months, a small number of people have threatened public trust in this technology with makeshift efforts to weaponize commercially available robots.
Adding weapons to robots that are widely available to the public and capable of navigating in locations where people live and work raises both serious risks of harm and ethical objections. In response, we have spearheaded a coalition of industry leaders spanning six companies and three continents in pledging not to weaponize our robots or the software that enables their use.
Our Commitment to Ethical Principles
This is not a new priority for us. Boston Dynamics has long opposed the weaponization of our robots. Our terms and conditions of sale explicitly prohibit using our products as weapons, or to enable weapons, or to harm or intimidate any person or animal. Additionally, our work is guided by our ethical principles—from prioritizing the people who will use our tools, to respect for the animals that inspire our designs, to a focus on building trustworthy, predictable robots that add value to people's lives.
We work closely with our prospective customers, both to understand their intended use cases and applications and to ensure they understand our policies and terms. This collaborative approach continues after a sale closes, as we strive to educate and support our customers in deploying mobile robots safely, effectively, and ethically.
The next generation of robots will work amongst us and alongside us more closely and more intelligently than their predecessors. We understand that this rapidly advancing technology raises new concerns regarding the possibility of misuse. In addition to opposing weaponization, we prohibit the use of our robots in any way that violates privacy and civil rights laws. We will continue to work thoughtfully with policymakers and our industry counterparts to mitigate the risks posed by emerging artificial intelligence technologies, especially as they relate to concerns around the potential for bias, dehumanization, or the erosion of privacy.
We will continue to support this coalition and other ethics initiatives, both internally and externally, now and in the future.
Our Commitment to Public Safety
We also believe that mobile robots can and should be used as potentially life saving tools that help keep people out of harm's way. Spot is already being used today for several important public safety applications, including: hazardous gas detection, unexploded ordnance inspection, suspicious package investigation, search and rescue, subterranean or confined space exploration, and structural assessments following fires, disaster events, and other hazards. Mobile robots are particularly effective tools for responding to and evaluating CBRNE (Chemical, Biological, Radiological, Nuclear, and Explosive) threats.
To that end, we are committed to partnering with first responders, police departments, fire brigades, military or government agencies charged with keeping the public safe. Mobile robots like Spot are important tools that can be sent into dangerous situations that might otherwise require putting a human in harm's way, and we are proud to support these kinds of life saving use cases.
Building for the Future
We are committed to working with policymakers to promote the safe use of mobile robots and prohibit misuse, and we call on the broader robotics community to make similar pledges. We also recognize that our commitment alone is not enough to fully address all the potential risks, and we look forward to continuing this important conversation in the months and years ahead.
Spot is a powerful tool that helps keep people out of harm's way—whether it's in industrial facilities or in the public sphere. We believe in the potential of this technology to advance human interests and protect lives, and we don't want to see its promising future undermined by bad actors. We are hopeful this effort represents the beginning of a dialogue and a renewed commitment to our ongoing mission of imagining and creating exceptional robots that enrich people's lives.
Comments (0)
This post does not have any comments. Be the first to leave a comment below.
---
Post A Comment
You must be logged in before you can post a comment. Login now.
Featured Product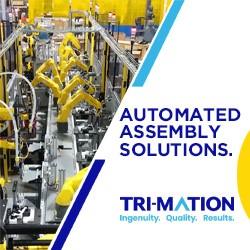 Tri-Mation reduces labor costs, improves accuracy, and production speed. Our integrators specialize in building automated assembly manufacturing systems for part production in any required volume or level of complexity.