Embracing Automation Technologies to Optimise Just-in-Time Processes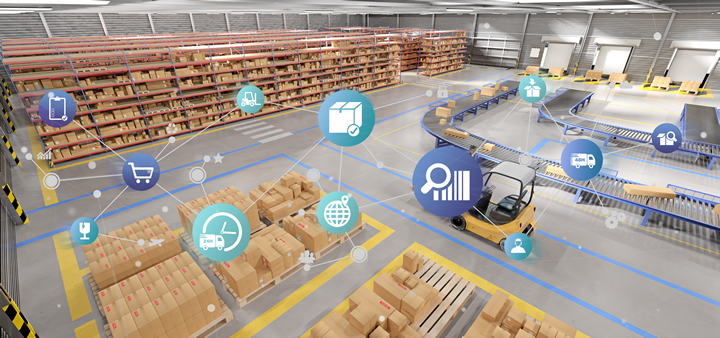 Automation and robotic technologies continue to proliferate across all industries. Specifically within the manufacturing industry, the use of Autonomous Mobile Robots (AMRs) is maturing in ways that help to improve competitiveness, whilst adding enhanced resilience and flexibility to operations. AMRs, as well as/combined with innovative software, such as Pick to Light and Warehouse Management Systems, have the potential to address a number of key manufacturing processes and facility-related concerns, particularly with ongoing labour shortages and sustainability initiatives to reduce waste.
As businesses' priorities evolve as a means to navigate today's challenging landscape, new processes, such as Just-in-Time (JIT), are being implemented to meet customer demands in the most efficient way. And as Dr Paul Rivers, Managing Director of Guidance Automation explains, JIT strategies can be optimised through the implementation of automation technologies to achieve even greater outcomes.
Taking a Just-In-Time Approach
An alternative approach to traditional manufacturing, otherwise known as Just-in-Time (JIT) processes or lean manufacturing, focuses on producing the exact amount of goods at the exact time the customer requires it. JIT delivery relies on raw materials arriving at a specific stage of production precisely when they are needed – overall aiming to reduce waste within the warehouse and maximise cost efficiency.
Until recently, AGVs (Automated Guided Vehicles) have often been used across manufacturing environments in a fixed manner, with each robot performing a simple, repetitive task. However, this approach is difficult to apply across a Just-In-Time manufacturing environment due to the need for dynamic routes and agility. So how can businesses overcome these hurdles in order to maximise JIT strategies using automation?
Embracing AMRs
In order to keep production lines moving and enable lean manufacturing with just-in-time, AMRs can be deployed in ways that further optimise this strategy, rather than constrain them. Autonomous mobile robot programmes can be built around Just-In-Time schedules in order to maximise the efficiency of materials and assembly processes.
AMRs can transport pallets, portable racks and special load carriers around the manufacturing facility – in turn, reducing the time spent by workers manually transporting the items. Instead, these employees can be redeployed to take on more complex, decision-making tasks. This allows manufacturers to reduce the 'waste' of waiting time as processes are completed at a much faster pace, whilst streamlining the movement of materials, achieving an optimal JIT strategy. This approach allows the business to make the best use of all resources – humans and robots – together.
Achieving Peak Efficiency with Technology
But automation investments do not need to stop there. In addition to deploying autonomous robots, by combining AMRs with complementary technologies, for example, Pick-to-Light (PTL) systems or Warehouse Management and Control Systems, manufacturing facilities can achieve peak efficiency with minimal human intervention. AMRs can be customised with unique features to complement these systems, helping operators work more efficiently and to pick items at a faster and more accurate rate.
Light-directed systems, for example, are a semi-automated solution that generates rapid gains in pick-rate productivity, accuracy, labour costs and throughput. PTL systems use light modules mounted to racks or shelving, which direct pickers – or combined with AMRs, the robot - to the right product and quantities required for a job. Removing the need for human intervention – who traditionally would check and cross off items manually from a pick list – will help manufacturing businesses achieve higher throughput gains and manage high volumes of pick demands – which is crucial within a JIT strategy to meet different requirements and levels of complexity.
Additionally, Warehouse Execution Systems (WES), which include Warehouse Management Systems (WMS) and Warehouse Control Systems (WCS), are crucial to orchestrate complete operations by leveraging real-time inputs from all automation technologies. Particularly for JIT operations, enhanced operational visibility is extremely beneficial in order to enable an enhanced job/build completion process. Specifically for manufacturers, this includes maintaining an ongoing component parts inventory for just-in-time delivery. This system can be combined with the use of AMRs to manage the fleets and enhance labour for goods-to-person picking, sorting, and material movement applications.
Conclusion
An integrated, collaborative solution using AMRs and warehouse technology can increase both efficiency and productivity, as well as reducing the overall process time to produce goods. With a Just-in-Time approach, manufacturers need to be flexible – and having automation and the correct technology systems in place will allow for the required agility within the supply chain.
By working with a comprehensive solutions provider that can provide AMRs, alongside complementary technology solutions, manufacturers can benefit from a variety of offerings to meet their needs and thus transform their operations.
Comments (0)
This post does not have any comments. Be the first to leave a comment below.
---
Post A Comment
You must be logged in before you can post a comment. Login now.
Featured Product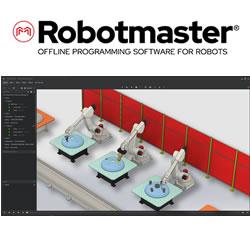 Program multi-robot cells and automatically solve robotic errors with ease. Hypertherm Associates announces a new version to its robotic programming software. Robotmaster 2024 addresses key market trends including the support for programming multiple robots in a single work cell and the demand for automatic trajectory optimization and robotic error correction.