New technology revolutionizing mobile robot fleets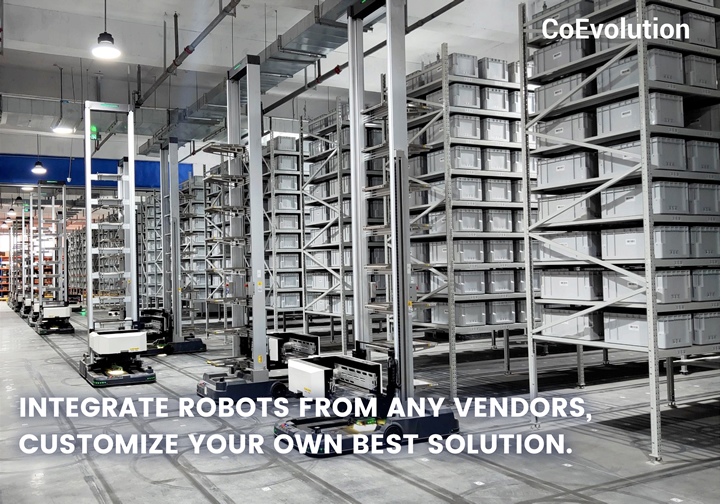 The global market for autonomous mobile robots (AMRs) is witnessing rapid growth, driven by global supply chain and logistics industry workforce issues and the rapid expansion of the e-commerce sector. As the market grows, the possibilities offered by the technology - particularly in warehouses - are increasing. However, this comes at a price, with companies often finding that the robots that best fulfil their needs are made by different manufacturers and do not have the capability to speak to one another.
This lack of communication between different AMRs can place constraints on the market for hardware manufacturers and industry peers, as well as their customers. If firms are not able to get various robots to talk to each other, they may purchase all their equipment from a single manufacturer, despite the solution not being optimal. This is where new smart software comes into play. It allows companies to seamlessly integrate mobile robots from different vendors into a single unified solution. With an AI-based platform unifying AMRs in a single fleet, companies can take advantage of full automation workflow linked to their warehouse management systems (WMSs).
Post-Covid, there has been little sign of the appetite for e-commerce waning and so the global supply chain and logistics industry must find ways of meeting demand. For instance, Black Friday e-commerce activity in 2022 broke records, with Salesforce estimating US online spend soared by 12.1% YoY on Black Friday, reaching $15 billion, with global spend rising 3.5% YoY to $65.3 billion. According to FTI Consulting, US retail e-commerce sales are expected to reach $1.07 trillion in 2022, comprising 17.3% of all retail sales, and will exceed $2 trillion by 2030. The rapid rise in m-commerce (mobile commerce) and social media sales growth is expected to drive some of this increase.
Endless possibilities for hardware manufacturers and their customers
As the burgeoning e-commerce sector places additional pressure on fulfilment centers, they increasingly need to handle sharp peaks in demand around key shopping periods. Deploying an intelligent logistics solution that is part of the AMR marketplace but doesn't compete with robot hardware manufacturers and related companies means that vendors are able to explore more possibilities, broaden use scenarios and design products that meet industry demand.
Most individual robots are designed to perform a limited range of tasks in the warehouse, but smart scheduling software enables them to combine and do more, expanding the market share for manufacturers. As customers look at new ways to increase their use of mobile robots, providing a tool for multi-robot collaboration and cross-field scheduling means they can integrate existing equipment, reduce risk and explore more possibilities.
Despite using different operating systems, the algorithmic platform can orchestrate fleets of different types of robots from different vendors. Harnessing the power of AI and machine learning enables technology to enhance the potential of AMRs, providing high value for logistics managers. The ability to deploy mobile robots in different situations, combinations, and locations in order to meet changing demand creates extra flex in the system. This means that companies are more responsive and adds further sales opportunities for robot manufacturers.
More potential applications = even more growth!
Mobile robots have become increasingly reliable, cheap and with a growing range of capabilities. As the technology becomes more attractive to the logistics and supply chain market (which is facing worsening labor and skills shortages) sales look set to rise fast. The total mobile robot market – i.e. both AGVs (automated guided vehicles) and AMRs – will enjoy 30-40% annual revenue growth out to 2027, and will have an installed base of over 4 million by the end of that year, according to market research company Interact Analysis.
Customers are reaping the benefits of mobile robots in their logistics, warehousing or retailing operations, and are now looking to expand the application of AMRs. By providing them with the opportunity to fully integrate the best bots for their needs, vendors will only sell more, creating new markets for mobile robots and additional uses for AMRs.
Real world uses of robot control technology
The robot control system (RCS) allows mobile robots to work together as a fleet across a site with those from other vendors. When problems arise, the RCS can make sure robots work cooperatively and efficiently, no matter what happens. With full support from the software provider, the RCS can integrate with existing warehouse management systems (WMS), with the WMS feeding data into the RCS and adapting it to meet the specific industry and company's needs.
One example of the benefits to mobile robot vendors is that they can easily enter new markets. For example, I am aware of one mobile robot vendor that specialized in smart logistics and AMRs but had less of a presence in the manufacturing industry. Using a smart platform to fully integrate their mobile robots with those from other vendors meant they could shortcut the path to selling into the manufacturing sector, and also offer a more holistic solution for their customers.
In another case of an RCS enhancing the use of AMRs, combining two types of mobile robots to build an innovative flexible smart warehouse solution for a cosmetics e-commerce business resulted in reduced labor and storage costs, better planning and execution during peak periods, and picking efficiency rates for each work-station of more than 1,000 pcs/hr.
Robot control solutions signal a bright future for AMR
As we start to see mobile robots being used to perform a wider range of tasks, logistics managers will be able to free up space in warehouses, reallocate skilled workers to different tasks and enable them to scale activity up and down as needed. The most sophisticated intelligent logistics systems use a double-layered solution to deliver full automation workflow and enhanced flexibility. With the option to select the right AMRs for each task from a variety of different vendors, continuous improvement and market-leading efficiency rates are now possible.
By co-operating with manufacturers, the smart logistics platform expands the potential of mobile robots. Future plans include developing the tool further, making it a more standard, easy-to-use solution that provides plug and play capability. This will give full rein and support to customers' creativity across an array of different industries, meaning the only limit to the use of mobile robots is imagination. The future for AMR technology looks very bright indeed!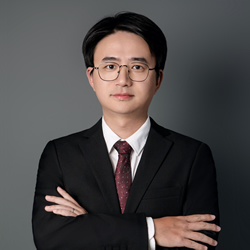 Lijun Zhu founded CoEvolution, a provider of intelligent logistics solutions, in 2019. Prior to that, he gained significant experience working in logistics in both the USA (at Amazon) and in China (at Alibaba).
Comments (0)
This post does not have any comments. Be the first to leave a comment below.
---
Post A Comment
You must be logged in before you can post a comment. Login now.
Featured Product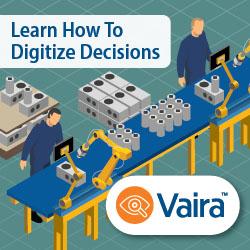 Vaira™ helps manufacturers digitize, automate, and upgrade error-prone manual processes and decisions to boost productivity and increase profits by helping humans make decisions consistent, reliable, and traceable. The camera-based solution is powered by a scalable suite of shop floor-ready apps built on proven machine vision and AI expertise for frontline manufacturing operations, with two-way integration to resource planning tools to help drive continuous analysis, insight, and improvements. Start digitizing immediately, streamlining processes customized to your unique requirements and reduce errors that lead to costs, delays, and quality concerns.