EU Automation publishes new guide: How to Get Robotics Right – Avoiding the Common Costly Mistakes of Automation Adoption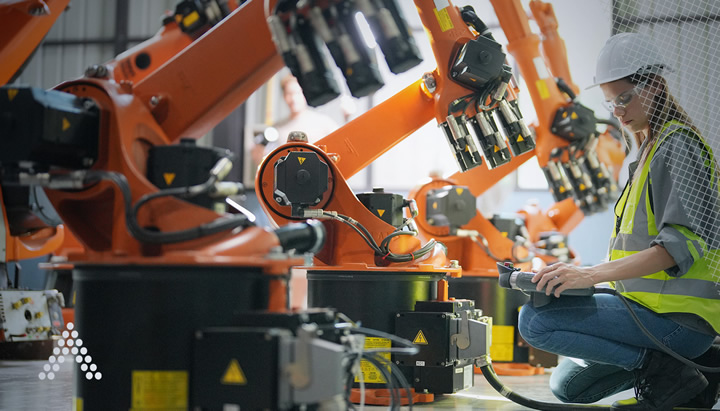 Automation parts supplier EU Automation has published a new guide about industrial robotics implementation and how to avoid the common costly mistakes of automation adoption. The useful guide provides engineers with valuable information about how to introduce automation into manufacturing practices successfully, so they can realise the full potential of robotics and achieve increased productivity, reduced downtime, improved worker safety, and lower operating costs.
The guide is an essential read for engineers looking to adopt automation and robotics into their operations. The guide is full of practical hints and tips, and simple steps that engineers can take to make introducing automation easier. For example, the guide details valuable information, best-practice actions and checklists in sections such as project preparation, project implementation, project operation and project maintenance.
The guide also outlines common mistakes and pitfalls in adopting automation. Engineers can learn from real-life examples about what to avoid and what can happen when automation adoption doesn't go to plan. For example, this could include poor product selection, a lack of joined-up thinking between engineering and IT staff or failure to devote enough time for deployment.
Critical information on building the right foundation and establishing targetable objectives and the importance of creating contingencies is highlighted in the guide. Engineers can also gain valuable insight on a range of planning methods available, and the need to perform comprehensive testing and validation.
To ensure lasting success, the guide explains that it is vital to consider two areas which are often overlooked: project operation and project maintenance. The guide highlights that spending time to analyse and refine operations can prove valuable, ensuring optimal efficiency and equipment longevity.
Engineers can learn operation management tips and potential maintenance errors. For example, the guide explains the importance of monitoring performance, setting and tracking key performance indicators (KPIs) as well as giving suggestions for KPIs, such as total cycle time, system availability, or production schedule attainment.
Additionally, the guide emphasizes the importance and power of partnerships for maximum effect, and the need to find a trusted parts supplier to help keep robotic systems in perfect working order. Global parts suppliers such as EU Automation can provide expert guidance and advice around areas such as predictive maintenance, helping end users to alleviate any potential problems that could cause downtime before they occur.
"Adopting automation requires a structured and systematic approach to achieve the best chance of success," says Darren Halford, Managing Director at EU Automation. "We work closely with our customers to help support them on their automation journey, and this handy guide offers a framework of practical advice, enabling engineers to deliver all the advantages of automation, whatever their application."
For further information and to read EU Automation's robotics implementation guide visit www.euautomation.com/us/
###
About EU Automation
EU Automation is a global distributor of automation parts for many industries and markets and specialises in procuring essential and scarce components. EU Automation prides itself on being able to source and deliver the parts needed to keep production lines running, minimising the impacts of unplanned downtime. With offices in the UK, Germany, North America, and Singapore, EU Automation provides a global supply network from a range of over 100 of the world's leading parts manufacturers, including Siemens, Mitsubishi and ABB.
Our world is made possible by manufacturing. Manufacturing is made possible by EU Automation.
For more information, visit: www.euautomation.com/us/
Comments (0)
This post does not have any comments. Be the first to leave a comment below.
---
Post A Comment
You must be logged in before you can post a comment. Login now.
Featured Product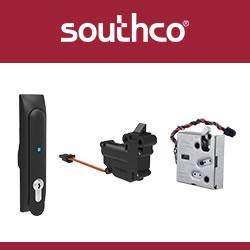 Many robotics engineers need to securely mount and latch sensitive electronic components in their robotics applications; Southco is able to help reduce theft and vandalism with our proven and reliable access technologies. Learn how Southco can help secure your robotics, or other smart city application, from theft and vandalism.