HARDWARE AS A SERVICE: A NEW PARADIGM FOR SERVICE CONTRACTS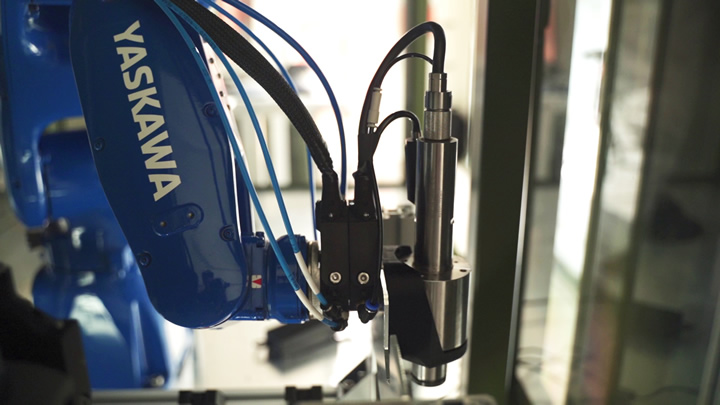 Introduction
Across the ever-evolving landscape of technology and business, Hardware as a Service (HaaS) is proving to be a transformative concept. The world at large has become familiar and comfortable with software delivered as a service commodity via subscription model both for professional organisations and individuals. This has laid the foundation for a similar approach to hardware service contracts, which are increasingly being viewed as a savvy way to scale up in-house capabilities without huge capital expenditure.
This innovative approach to managing hardware needs is changing the way many manufacturing organisations handle their hardware portfolios and associated service contracts. With the increasing use of automated hardware and connected manufacturing solutions, together with the software that enables it, the potential impact on productivity, and adopting a flexible revenue approach makes HaaS a significant paradigm shift. In this article, we will explore these themes, shedding light on how HaaS is shaping the future of technology management and service contracts.
Driven by Automation
Automation has become a driving force behind improving the efficiency and scalability of modern business operations. Automated manufacturing hardware can significantly enhance operational efficiency by streamlining processes and reducing human error. Robots, with the right programming, ensure precise and consistent output which in turn leads to higher quality products. Moreover, it can accelerate production speeds.
Automated manufacturing processes have also proved to greatly enhance workplace safety by handling dangerous tasks, thus minimising and at times eliminating the risk of accidents and injuries to workers. In so doing, workers are released from laborious, repetitive tasks and can dedicate their time and skills to other disciplines.
The benefits of automation are demonstrable across many manufacturing sectors today, however, automated robotic systems often have hefty capital costs associated with them, and this is where HaaS can offer a creative and versatile approach.
A Flexible Revenue Approach
A flexible revenue approach is a defining feature of HaaS, offering organisations a 'pay-as-you-go' model instead of the traditional CapEx hardware purchasing model. This offers manufacturing organisations, regardless of their size, several advantages.
HaaS reduces the need for significant upfront capital investment in hardware, making it a cost-effective solution. Organisations pay only for the hardware and services they need, for as long as they need them, aligning expenses with actual usage.
Businesses, especially in the manufacturing sector, often face changing needs and market fluctuations. The flexibility of HaaS allows organisations to easily scale their hardware resources up or down, adapting to evolving circumstances and according to their requirements. It also allows for a slow start to prove out a technology, and conduct any necessary R&D and/or testing before scaling up for full production at required volumes.
Another positive financial benefit of HaaS is that budgeting becomes more predictable and transparent. Monthly or quarterly payments replace large, irregular capital expenditures, simplifying financial planning and reducing financial risks.
Additional Business Benefits
Adopting HaaS ensures that hardware remains up-to-date and functional. Companies that provide HaaS invariably schedule regular maintenance of the systems and, for automated systems this includes software updates. This greatly mitigates the risk of hardware failures and security vulnerabilities. Moreover, this proactive approach minimises downtime and maximises efficiency.
Utilising HaaS contracts can bring significant productivity improvements through cost-effective access to the latest technology. With HaaS, manufacturing organisations gain access to cutting-edge hardware and technology without the upfront capital expenditure.
To the Next Level >> Robots as a Service (RaaS)
At Rivelin we have kind of coined the phrase 'RaaS', because offering Robots as a Service is what we do. Rivelin Robotics exists to offer automated solutions for post processing metal parts, and the company's powerful Netshape® software drives some of the most advanced robots to do this for powder removal, base plate removal, support removal and polishing and finishing. Rivelin Netshape® Robots provide solutions to some of the AM industry's greatest challenges.
Our approach to how we do business has been as well thought out as the robots themselves: Rivelin is committed to supporting customers throughout the production journey — NPI (New Product Introduction), Pre-Production Trials, FAT (Factory Acceptance Tests), SAT (Site Acceptance Tests), In-Production and Post-Production Decommissioning.

The goal is to maximise value for our customers who we see as partners, and to achieve this Rivelin takes care of the software, hardware, service and preventative maintenance. We work with you every step of the way, from our factory floor to yours.
Conclusion
The flexible revenue approach of HaaS, with its pay-as-you-go model, ensures cost-efficiency, scalability, and predictable budgeting. As increasing numbers of manufacturing organisations embrace digital transformation and navigate the complexities of today's business environment, HaaS offers a practical strategy that goes beyond traditional hardware procurement and service contracts with a number of key benefits that should not be ignored.
HaaS is therefore reshaping the way organisations manage their hardware needs, offering numerous benefits that extend to productivity, safety, and financial flexibility. As technology continues to evolve, HaaS business models can support organisations striving to remain competitive and agile in an ever-changing world. Think of the Rivelin solution as an OpEx. Think of it as your new 12-month labour contract.
Comments (0)
This post does not have any comments. Be the first to leave a comment below.
---
Post A Comment
You must be logged in before you can post a comment. Login now.
Featured Product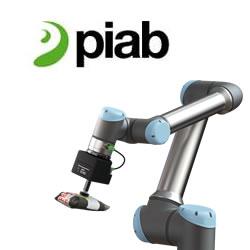 Piab's Kenos KCS gripper enables a collaborative robot to handle just about anything at any time. Combining Piab's proprietary air-driven COAX vacuum technology with an easily replaceable technical foam that molds itself around any surface or shape, the gripper can be used to safely grip, lift and handle any object. Standard interface (ISO) adapters enable the whole unit to be attached to any cobot type on the market with a body made in a lightweight 3D printed material. Approved by Universal Robots as a UR+ end effector.