Introducing Titan, Amazon's new mobile robot that can lift up to 2,500 pounds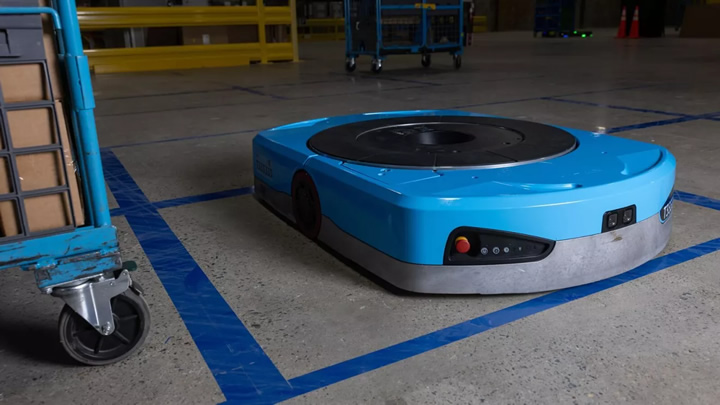 Amazon is deploying a new robot to take on the extra-heavy lifting in its fulfillment centers. The new technology called Titan is a mobile robot, which means it will help carry products across our fulfillment centers, supporting safety and efficiency in our operations.
Titan builds off over a decade of innovations in mobile robotics at Amazon, and can lift up to two times more weight than
Hercules
, the most broadly deployed robot within our operations. With all that strength, Titan's first task will be to carry larger, bulkier items like small household appliances or pallets of pet food and gardening equipment.
We see many possibilities for how we can use Titan going forward, including with containerized storage solutions like Sequoia, where it could transport inventory across our storage floor and bring it directly to employees.
Amazon's SAT1 fulfillment center in San Antonio, Texas is the first to deploy Titan in its operations. The facility launched in 2013 to process larger, bulkier items and the use of this new technology will help modernize the site, supporting both workplace safety and efficiency.
Titan can lift up to 2,500 pounds, making it the perfect robot for the heavy-lifting at SAT1.
Titan integrates several technologies from previous mobile robots, including the battery and charging management solution from Hercules, and the computer vision, obstacle detection, and user control systems from the Xanthus mobile robot. Titan also uses hardware components from Proteus to manage its operating system as it plans, executes, and interfaces with other technologies within the facility.
Amazon manufactures robots like Titan at our innovation hub in Massachusetts. Our in-house development model creates jobs and helps us iterate, scale, and deploy new technologies faster.
Amazon's exciting history in robotics innovation began with the acquisition of Kiva Robotics in 2012.
In 2014, we deployed Atlas, a mobile robot, that helped us move totes of products weighing up to 750 pounds across our fulfillment centers.
Amazon gathered employee feedback on Atlas and continued our research which led to the launch of Hercules. The first Hercules model was deployed in 2017, with the ability to lift up to 1,250 pounds. We've continued to make updates to Hercules, and use this robot broadly across our operations.
Over the years, we've developed an entire suite of mobile robots with multiple components, like Pegasus which has a conveyor attached to the mobile robot allowing it to ferry individual packages from one part of a facility to another.
We also developed Proteus, which can move autonomously throughout our facilities in areas where robots were previously restricted so it can work more closely alongside employees.
Mobile robots like Titan work collaboratively with other robotics systems to create a safer and more ergonomic workplace that reduces repetitive motions, eliminates the need for employees to walk long distances or move heavy objects, and allows employees to focus on new tasks that require new skills.
We've deployed over 750,000 robots across our fulfillment centers globally, and have witnessed firsthand how their integration has benefitted our employees and created more opportunities for jobs across our operations.
Company data shows that recordable incident rates and lost-time incident rates were 15% and 18% lower, respectively, at Amazon Robotics sites than they were at its non-robotics sites in 2022.
We are excited by all the promise and potential of Titan and we remain laser focused on continuing to evolve our robotics systems, building off of our decades of research to create a better and safer workplace while delivering for our customers with greater speed, accuracy, and ease.
Comments (0)
This post does not have any comments. Be the first to leave a comment below.
---
Post A Comment
You must be logged in before you can post a comment. Login now.
Featured Product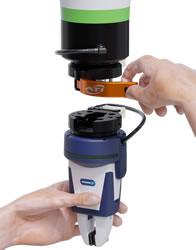 Simpler, stronger, and more precise. ATI Industrial Automation has developed a series of Manual Tool Changers that provides a cost-effective solution for quickly changing tools by hand. They feature a unique design that combines high strength, excellent repeatability, and a patent-pending screw-cam locking mechanism with multiple fail-safe features, which resists vibration and prevents loosening. These robust and compact Manual Tool Changers can handle payloads up to 80 pounds (36 kg) and pass pneumatics and electrical signals.