Robotics Articles from the Current eMagazine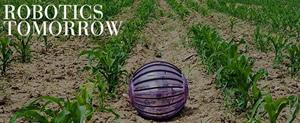 National Robotics Week And MATE ROV Competition
04/14/14, L Hetherington for, RoboticsTomorrow
The 2014 MATE competition highlights the role that ROVs play in exploring and documenting shipwrecks, studying sinkholes, and conserving our national maritime heritage sites.
Graphene – The New Magical Material
04/14/14, Len Calderone for, RoboticsTomorrow
Graphene may possibly be the future replacement for silicone. It's a two-dimensional material that measures just one atom thick and has a breaking strength 300 times greater than steel.
Cable Carriers for Rotary Applications
04/14/14, Contributed by, Igus
Here are three different types of rotary applications and the cable carrier system used for each.
How Trends in Electronics are Affecting Connectors
04/14/14, Bob Stanton, Omnetics
New smaller and more portable electronics in aerospace, defense, and other stressful environments, like those encountered in robotics and oil exploration, are resulting in changing demands and designs of electronic connector systems.
DRC SafeStop Case Study
04/14/14, Contributed by, TORC Robotics
For the Robotics Challenge, to demonstrate the robot's ability to operate a vehicle, DARPA chose to use the RANGER XP 900 EPS vehicles, which were all customized for the challenge with a TORC SafeStop Emergency System.
Robotics Stories of the Day
Magnetically Actuated Micro-robots For Micro-Factories
Submitted on: 04/23/14, 09:44 AM

From SRI International:
SRI is developing new technology to reliably control thousands of micro-robots for smart manufacturing of macro-scale products in compact, integrated systems... (cont'd)
MorpHex
Submitted on: 04/21/14, 07:07 AM
From Kåre Halvorsen project on the Lynxmotion forums: Sphere shaped hexapod that I plan to give the following features: Roll freely like a ball
New Computer Vision Project Can Solve reCAPTCHAs With Over 99% Accuracy
Submitted on: 04/17/14, 05:49 AM
From Google Online Security Blog: Translating a street address to an exact location on a map is harder than it seems. To take on this challenge and make Google Maps even more useful, we've been working on a new syste
A World Of Hardware Startups
Submitted on: 04/14/14, 09:39 AM
Upverter has a hardware startup master list and world map. Currently contains around 150 robotics companies, 500+ consumer hardware startups and a list of incubators, venture firms and everything else... (
Raspberry Pi Compute Module
Submitted on: 04/07/14, 10:55 AM
From Raspberry Pi Foundation: The compute module contains the guts of a Raspberry Pi (the BCM2835 processor and 512Mbyte of RAM)
Today's Robotics Headlines
Featured Robotics Product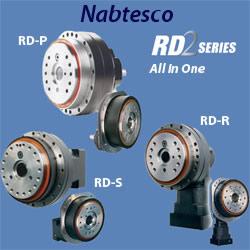 In the styles of right angle, pulley or straight input motor mounting, the premade bolt circle and motor shaft coupling saves time and money when bolting up your predetermined motor configuration. The many styles of configuration will help save space to meet all any physical constraints. Contact us to learn more about the benefits of our RD2 product line of speed reducers!
Featured Robotics Company

(Princeton, NJ, United States of America)
Manufacturer of low cost bench top robot arms with a unique approach to robotics. We have a range of robot arms for routine testing, manufacturing, sample handling, education and many others. Our robots are not only affordable but are incredibly easy to use - anyone can apply and program an ST robot regardless of experience or lack of it thanks to our acclaimed manuals and tutorials and unlimited free technical support.
Upcoming Robotics Events and Conferences