QinetiQ is primarily focused on the defense and security markets today; however, we are seeing growing interest in robotics for the agricultural and mining industries where robotics can provide more efficient operations in harsh environments.

Contributed by | QinetiQ North America
Tell us a little bit about QinetiQ and its unmanned systems.
QinetiQ North America ("QinetiQ") develops, builds and supports a wide range of robots from our smallest 10 pound robot called Dragon Runner 10 to much larger systems like Raider. QinetiQ builds the most widely used explosive ordnance disposal (EOD) robot in the world, Talon®, delivering over 3,500 systems to more than twenty countries around the world. QinetiQ's robots are recognized as the most rugged and reliable systems that are also easy to use and cost effective to maintain.
You have recently developed Tactical Robot Controller (TRC), tell us a little bit about that development.
The Tactical Robotic Controller™ (TRC) is a lightweight system weighing under eight pounds that is the first universal unmanned systems controller. QinetiQ developed TRC in cooperation with the US Navy. TRC is capable of operating a wide range of unmanned ground vehicles, to include all of QinetiQ's family of ground robots as well as several of our competitors' systems. TRC is also capable of operating a range of small tactical unmanned aerial vehicles to include the Raven, Puma and Wasp to name just a few. TRC can be used to monitor unattended ground sensors and can be used as a wearable remote video terminal used by dismounted troops. The major advantage of TRC is the long term savings that users achieve; training and logistics costs are significantly reduced when compared to the "one controller, one platform" approach used today with unmanned systems.
How do you foresee the military successfully establishing an integrated manned/unmanned force on our frontline? How long do you think it will take to make that happen?
This is already going on today. Robots are supporting infantry units to improve situational awareness for the team. Sending a robot ahead of warfighters (e.g., around the corner or into a building) allows operators to safely and rapidly deploy while executing a mission. We see this type of mission expanding to more significant roles to provide site security and rapid response in hostile environments.
Do you envision a day where man and robot fight side by side on our frontlines?
With defense and security conflicts around the world on the rise, along with budget pressures, robotics can provide a cost effective approach for force multiplication to increase security and save lives.
Other than military and safety roles, where does QinetiQ see the market for your unmanned systems growing the most?
QinetiQ is primarily focused on the defense and security markets today; however, we are seeing growing interest in robotics for the agricultural and mining industries where robotics can provide more efficient operations in harsh environments.
Currently unmanned systems are built primarily for military and safety roles, do you see growth in the private and everyday use markets for these technologies?
We are likely to see robotics used in more service roles that will allow individuals with disabilities to lead more independent lives and improve quality of life for the aging population.
Can you tell us a little more about some of the research and development efforts you have going on at QinetiQ?
Most of our research is in support of emerging customer requirements. We are working on robots and technology to support a wider range of missions for small robots as well as developing appliqué kits that can convert conventional vehicles into unmanned systems. We continue to listen to our customers' needs for additional mission sets where robots can be used to improve their efficiency and competitive advantage.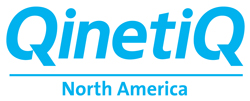 About QinetiQ North America
QinetiQ North America's Technology Solutions Group provides a wide range of defense and security products and solutions to the defense, civilian government and commercial markets. We focus on high technology research and development, and the rapid development of concepts into proven products and solutions that support survivability, unmanned systems, maritime and transportation programs. QinetiQ North America is a world leader in robotic technology solutions that save lives in defense, security and first responder environments. For more information, visit our website www.qinetiq-na.com, read our blog techblog.qinetiq-na.comor follow us on Facebook at www.facebook.com/qinetiqnarobots or Twitter at www.twitter.com/qinetiqnarobots.
The content & opinions in this article are the author's and do not necessarily represent the views of RoboticsTomorrow
---
Comments (0)
This post does not have any comments. Be the first to leave a comment below.
---
Post A Comment
You must be logged in before you can post a comment. Login now.
Featured Product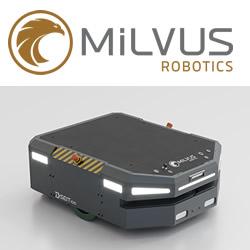 Enhance your material transport capabilities - even in the busiest warehouse or production environments - with SEIT robots. Made by Milvus Robotics, these reliable and safe AMRs efficiently move materials with no human intervention required. They work seamlessly alongside people, forklifts, and other equipment. Requiring no infrastructure, SEIT robots are suitable for a range of manufacturing environments, distribution centers and more.