Today, the Automation Fair event is regarded by manufacturers, media and analysts as the premier automation industry event. It is uniquely designed to help customers learn about the latest automated manufacturing technologies and trends, and learn how to use their automation investments to achieve their business goals.

Kevin Jacobson | Rockwell Automation
Please tell us a bit about the Automation Fair event and its history?
Rockwell Automation hosted the first Automation Fair event in 1991 as part of its commitment to help manufacturers gain the competitive advantage they need to succeed and grow. Today, the Automation Fair event is regarded by manufacturers, media and analysts as the premier automation industry event. It is uniquely designed to help customers learn about the latest automated manufacturing technologies and trends, and learn how to use their automation investments to achieve their business goals.
The annual event brings together Rockwell Automation and its comprehensive global network of partners in a single venue exclusive to manufacturing and process industries. For two days – and at no cost – attendees from around the world have an opportunity to learn about smart, safe, sustainable solutions that can help manufacturers optimize their plants, improve performance of their machines, and produce products in a more sustainable manner.
Who should be attending the Automation Fair event?
Anyone with a role in industrial automation. The Automation Fair event is open to manufacturing professionals, producers, analysts and media from around the world.
How many exhibitors and attendees are expected at this year's Automation Fair? What kind of companies are the primary exhibitors at the Fair?
Rockwell Automation and more than 100 exhibitors, including participating Encompass™ product partners, solution providers, machine builders and strategic alliance partners in the Rockwell Automation PartnerNetwork™ program, showcase a wide selection of products and services exclusive to manufacturers. Other exhibitors include automation-focused media outlets and universities. Attendance at past events has ranged from 7,500 to more than 14,500
On the event website you talk about an Ideal Day at the Automation Fair, what is an Ideal Day?
Rockwell Automation develops "Ideal Day" guides to provide recommendations on sessions, exhibits and labs most appropriate for attendees based on their industry or application needs. The "day" is designed to help attendees get the most out of their Automation Fair experience by putting all event information on a particular subject into one tool for easy navigating.
Tell us a bit about the 8 Industry Forums being held during the Fair?
To reduce product development cycles, minimize production costs and meet ever-changing global regulatory requirements – all while producing a wide variety of consistently high-quality products – manufacturers must adopt new strategies. The Industry Forums run as two to three hour educational sessions that include an update on industry trends and best practices presented by customers and industry leaders. This year's event will include vertical industry forums for automotive, energy and environmental, food and beverage, global machine and equipment builders, life sciences, marine, oil and gas, and water wastewater.
What will be covered in this year's Technical Sessions?
This year's Automation Fair event features will feature 70 technical presentations, 21 demonstration workshops, 18 hands-on labs, which give attendees a thorough review of Rockwell Automation and PartnerNetwork company products and solutions on various topics.
Session tracks include:
Control System Design
Lifecycle Support and Migrations Management
Information & Visualization Software
Networks & Security
Power, Motion & Motor Control
Process Solutions
Safety & Compliance
Sustainable Production
Any sneak peeks for us on what interesting new processes and technologies we might see at this year's Automation Fair?
Rockwell Automation will be showcasing more than 50 new products, solutions and services at the event. Some of the bigger announcements this year include:
Energy Intelligence – A series of new tools that gather data from power and energy equipment to help plant and operations managers view resource consumption in relation to specific units, lines and machines, so they can make more informed energy decisions.
Rockwell Software Studio 5000 – Rockwell Software Studio 5000 unified engineering and design environment, releasing later this month from Rockwell Automation, provides a framework for engineering collaboration. It sets the foundation for design tools that allow engineers to enter configuration and programming information only once, and then leverage it across their entire control system architecture from design to operation to maintenance. For customers, the result is improved productivity, shorter design cycles and a faster time-to-market.
Rockwell Automation Assurance Integrated Support – Flat-fee Assurance Integrated Support agreements from Rockwell Automation help manufacturers avoid unplanned downtime, reduce maintenance costs and improve budget predictability. Manufacturers may select one of four Assurance package options, each offering differing timeframes for guaranteed arrival of replacement parts, the arrival time of a service professional, and the speed at which Rockwell Automation responds to telephone technical assistance.
Allen-Bradley PowerFlex 525 drives – The new Allen-Bradley PowerFlex 525 AC drive from Rockwell Automation features a modular design in power ranges from 0.4 to 22 kW/0.5 to 30 hp at global voltages 100 to 600V input. With embedded EtherNet/IP™, Safe Torque-Off, USB programming, and a variety of motor-control options, the new PowerFlex 525 drive installs and programs easily, and delivers the communications, energy savings and standard safety features OEMs and end users need in a cost-effective, compact package.
Allen-Bradley Kinetix 5500 – Allen-Bradley Kinetix 5500 Servo Drive and VPL Servo Motor on EtherNet/IP – The Kinetix 5500 servo drive and VPL low-inertia servo motor with smart-cable technology is an integrated motion solution on EtherNet/IP that is more compact, easier to use and simplifies system wiring. Ideal for packaging, material handling or converting systems with more than six axes, the Kinetix 5500 drive and VPL drive-motor system do not require discrete power rails or additional accessories, so machines can be scaled up as needed.
Additions to the Rockwell Automation midrange portfolio – Includes scalable Allen-Bradley servo drives, variable frequency drives, industrial Ethernet switches and a unified engineering and design environment so OEMs can leverage the same high-performance equipment as larger-scale systems. At this year's Automation Fair event in Philadelphia, Aagard will showcase the Rockwell Automation midrange system through its new robotic module, which is part of Aagard's all-in-one, combination cartoner, case-packing and palletizing machine. The robotic infeed module is ideal for handling a variety of components that are difficult to feed in other ways. This is convenient for a broad range of applications, including meal kits that require placing two or more different packages into a single carton. The exclusive wrap around cartoning solution from Aagard blends the best of end load and top load cartoning and the robotic infeed module is a perfect complement to this technology. The Rockwell Automation Midrange system, based on the Allen-Bradley CompactLogix 5370 controller, enabled Aagard to build a high-performance, modular machine with a small footprint. Aagard's robotic infeed module measures just 4 feet wide, 8 feet high and 7 feet long. Its pick-and-place operation management gives it the capability to handle up to 120 pieces per minute, depending on the product being packaged.
Rockwell Automation PlantPAx process automation system – With its latest release, Rockwell Automation extends the scalability of its PlantPAx process automation system, helps enable operators to focus on the process for improved productivity and safety, and delivers new tools for engineers to streamline project implementation. With this release, Rockwell Automation also launched the industry's first production-grade virtual image templates so users can quickly deploy preinstalled system servers, operator workstations and engineering workstations on their virtualization infrastructure. These templates take the time required to install, update and activate a new system down to mere minutes. By virtualizing the automation system, users gain several advantages, including significantly simpler system backup and restoration, reduced risk associated with patches and upgrades, optimized computing resources, and reduced management and administration costs.
In addition, Rockwell Automation PartnerNetwork companies exhibiting at the event will be announcing more than 12 new offerings. Information on all new products is available in the New Product and Solutions Directory at www.automationfair.com/press.
Any other information you would like to pass along about the Fair?
Other events taking place the week of the Automation Fair event include:
Manufacturing Perspectives (Nov. 6)
Manufacturing Perspectives is an exclusive event for media and industry analysts from around the world to hear interactive discussions about compelling topics facing global manufacturers and users of automation. Attendees hear from and interact with representatives of global companies that are implementing industry-leading innovations.
Process Solutions User Group (PSUG) (Nov. 5-6)
The Rockwell Automation Process Solutions User Group is an annual two-day event that brings together customers from more than 90 companies representing 26 countries to discuss the latest trends in process automation and provide input on future product development. The meeting facilitates peer-to-peer dialogue and provides an environment to exchange innovative ideas, learn best practices and seek solutions.
Safety Automation Forum (SAF) (Nov. 6)
The annual Safety Automation Forum offers professionals the opportunity to join industry speakers and experts to learn about the continued importance of safety in manufacturing, its effect on the top- and bottom-line financial performance, and how changing standards can best be leveraged. The Safety Automation Forum focuses on best practices and education for the next-generation manufacturer.
The Automation Fair event is also online. Follow us on Twitter, LinkedIn and Facebook! Also, like last year, Rockwell Automation will post content related to the Automation Fair event and Manufacturing Perspectives on YouTube, Flickr and SlideShare.
The content & opinions in this article are the author's and do not necessarily represent the views of RoboticsTomorrow
---
Comments (0)
This post does not have any comments. Be the first to leave a comment below.
---
Post A Comment
You must be logged in before you can post a comment. Login now.
Featured Product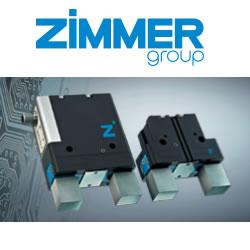 IO-Link is the first standardized IO technology worldwide for communication from the control system to the lowest level of automation.