A turnkey automation provider like Reis, with extensive experience in solar module manufacturing specifically, can help you derive the best configuration for your product and your business plan.

Gard Van Antwerp | Reis Robotics
Tell us a bit about Reis Robotics?
Reis was established in 1957 in the Frankfurt, Germany area, started in the garage of Mr. Walter Reis, starting with tool making and hydraulic presses. In the 1970's we began automating tasks in casting and plastic injection molding, leading to the production of a full line of robots and related peripheral devices beginning in the 1980's. Today Reis Robotics is a company with about 1,300 people, in the $200M range, still privately held as one of 18 companies in the Reis Group. We've been in the Chicago area for over 30 years, with an office in Valencia, California as well. We work in several industrial segments, such as Welding and Cutting, Laser Processing, Casting and Foundry, Material Handling and Photovoltaic. We've worked with many auto makers and their Tier 1 suppliers. Our specialty is turnkey automation – show us the task you need completed, and we'll bring in all the process knowledge, data acquisition and PLC control, quality control, safety, and project management expertise needed to hand off a robust, reliable automated system.
How did Reis Robotics get into solar module assembly?
Germany made the decision to get serious about going green in the 1990's. As part of their program, they established a "feed-in-tariff" to incentivize people to install solar electricity generation. This program not only helped Germany become the leader in the amount of solar generation they have installed, but it also drove a multi-billion dollar industry base related to the technology and manufacturing of clean renewables. Reis worked together with an early entrant in the cell-making business to produce the first fully automated module line – from incoming stacks of glass and cells to the finished solar panel. Since that very successful line was put into operation in 2005, Reis has installed automation on over 130 lines in Europe, Asia and North America. In only seven years, we have developed and refined the handling at every process step, brought new technologies to the assembly operation that have reduced the cycle times and increased quality and repeatability. Reis Robotics deals in several other industrial segments and has special knowledge and experience with handling, soldering, gluing, lasers, quality control, PLC control, etc., which we brought to the solar industry.
What are the most important elements of solar module assembly to automate?
The handling of the cells and strings in the string matrix layup area is the most critical part of the line. Reducing breakage and increasing yield while enabling quality control checks, such as electroluminescence testing and high resolution video imaging, the handling at this stage is vital. The next most quality-critical area is the soldering of the interconnections, where the individual strings on the panel are made into a full circuit. Since one megawatt (MW) of solar panels might require about 150,000 individual solder joints, it's quite apparent that automation can help provide reliability and process stability, as well as allowing for strong data acquisition. Not to mention that scale volumes would require many operators at this stage. The other steps in the process may be manual, semi-automated or fully automated according to the cycle times required, desired labor cost reductions and safety considerations.
How does turnkey automation reduce risk for the manufacturer?
The solar panel manufacturer looking to establish automated assembly operations can benefit from a turnkey system based on a number of considerations. Having provided many automated module assembly systems in many different configurations, the efficiency of design and project execution that a turnkey systems provider like Reis can bring will ensure that the equipment and systems will be right and they will be ramped up and running in the least possible time. The wealth of knowledge and expertise at each process step is critical to the quality that module manufacturers must have when providing 25- and 30-year warranties. A turnkey systems provider reduces the risk of any finger pointing on a project – the customer can turn to one entity for getting answers and solutions. There is also value in establishing a working relationship with an equipment supplier as the need arises to expand or adapt the systems to new technology.
Does module assembly make sense in North America?
While the solar industry is going through a period of consolidation and realignment, there are nevertheless companies who are thriving. Particularly several that are highly automated. In my opinion, they are successful because a) their cost structures are competitive, and b) because they have paid a lot of attention to their downstream – they have locked in their sales. There is going to be an enormous amount of solar energy deployed in North America (and South America and the world) over the next several years because solar makes too much sense, and the U.S. in particular has excellent sun resources. Some trade protection has been put in place, but even without it there are distinct advantages to locally produced modules, including inventory and logistics costs, closer control of quality and some noticeable market acceptance of home-grown goods.
What are your recommendations for someone going into moduling?
I would really recommend teaming up with a turnkey provider – you don't want to reinvent the wheel and the important things for the manufacturer to be focusing on are product and distribution. A turnkey automation provider like Reis, with extensive experience in solar module manufacturing specifically, can help you derive the best configuration for your product and your business plan. Add to that the importance of the customer to the module line supplier – many of our customers have bought their second, third and fourth lines from us. We have a vested interest in helping our customers succeed as much as possible by providing robust equipment and timely, effective customer support.
Where do you see the future of Solar Module assembly?
Is there new technology on the horizon that may make the process even more cost effective and efficient? Our first module line, the first automated assembly line, had about a 60 second cycle time. Within six years we delivered a line with a sub-20 second cycle time. Improvements have been made at each process step to improve yield and reliability, such as laser interconnection soldering, and electroluminescence testing. We anticipate that we will be required to handle thinner solar cells, which we've already performed research on, so that less silicon is used in each panel. We've worked with our partners to develop systems for delivering new solutions for improved durability and light transmission in the finished module. Reis has also delivered assembly systems into the thin film and solar thermal sectors, which continue to strive for new processes and designs for the market. Technology will continue to bring advancements and breakthroughs to the production of solar modules, and we are happy to be a trusted partner with so many leading manufacturers around the world as they implement that technology. Reis is proud to play a leading role in the automation of solar module assembly operations, and very happy to be contributing to putting clean, renewable energy on the ground.
About Gard Van Antwerp, Reis Robotics
Gard Van Antwerp, B.S. Industrial Technology (Utah State University), Master of Business Administration (California State University, Northridge). In his current role as Western Regional Manager for Reis Robotics, he is responsible for Solar and Battery applications in the U.S. and Canada. Mr. Van Antwerp has more than 20 years of experience in capital equipment manufacturing operations and sales.
The content & opinions in this article are the author's and do not necessarily represent the views of RoboticsTomorrow
---
Comments (0)
This post does not have any comments. Be the first to leave a comment below.
---
Post A Comment
You must be logged in before you can post a comment. Login now.
Featured Product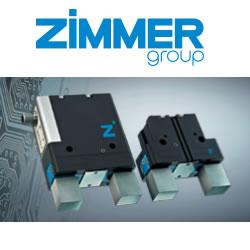 IO-Link is the first standardized IO technology worldwide for communication from the control system to the lowest level of automation.