Overall the unmanned systems industry is healthy and growing, even in this fiscal climate. Commercial applications of unmanned systems in mining, agriculture, and health care continues to grow, as the robustness and maturity of unmanned systems increases.
The Unmanned Systems Industry
Parag Batavia | Neya Systems, LLC
Why did you start Neya Systems?
I started Neya Systems in 2009 to focus on developing autonomy and unmanned systems capabilities for the DoD and commercial markets. In my previous positions at Applied Perception and then Foster-Miller/QinetiQ North America, I was able to learn a huge amount of what makes unmanned systems successful and deployable, compared to what typically ends up as single-unit R&D prototypes. In starting Neya, I wanted to put that experience to use in developing products and technologies that move beyond the R&D stage and have a real-world impact. In addition, I'm personally a huge advocate of the power of small businesses to be transformative and to generate innovation. Building that type of organization is fundamentally my goal.
What are your core technology focuses?
Our core technology focus is on developing deployable capabilities for unmanned systems. For a company of our size, we cover a fairly broad range of robotics topics, from mission planning and management, robust navigation, user interface development, to image quality analysis. While most of our work is in unmanned ground systems, we are starting to develop capabilities that are applicable to unmanned aerial vehicles, and we have made some key hires in that area recently. In addition, we are focusing more on component hardware development. While we are not platform builders, we have on-going efforts to develop key hardware components for unmanned platforms. Our mix of hardware development capabilities and state of the art robotics algorithm expertise allows us to develop products that make us very competitive in the unmanned systems space.
What are your core values / company culture?
We focus our company culture and core values around ensuring quality work and outstanding customer service. We all try very hard to be responsive to all our customers at all times, to be easy to work with, and to make sure we deliver above and beyond what is expected. As a small company, we constantly have to prove ourselves, and one way to do that, besides developing outstanding technology, is to be very easy to work with on the contracting, technical management, and customer interaction side. That is a key focus, and we evaluate hires based on how well we think they will fit into that mold. In addition, we work hard to make sure our employees have the flexibility they need to address new challenges and develop new skill sets. Given the broad range of topics in which we work, all of our employees have found areas where they are able to expand their horizons. Finally, interpersonal relationships are key to our culture. We work hard to hire folks who are not only extremely talented, but very easy to work with and get along with. In a company our size, mutual respect between all employees, and ability to work in teams is extremely important. One person who doesn't fit that mold could have a strong impact on our overall culture, so we try hard to make sure that doesn't happen.
Why are you focusing on JAUS and Open Architectures?
We believe strongly in the technical advantages and business model behind open architectures (OA). For us, OA allows us to compete with larger organizations. In addition, we recognize that DoD is moving towards OA-based solutions in all the services, as the budgets to enable primes to act as fully vertically integrated system developers are shrinking. In addition, there is a stronger push within DoD to encourage small business participation on larger programs, with the primes acting in an integration capacity. By ensuring that our capabilities use open interfaces and common standards, we can package our technologies into common architecture modules, which makes integrating our technologies into new systems, as well as retrofitting them into existing systems, significantly easier. To that end, Neya has taken on providing hosting and support services for the JAUS Tool Set (http://www.jaustoolset.org). This toolkit is the only fully free and open source SAE JAUS Compliant software development kit in existence. It offers significant value and cost savings potential to anyone who is interested in developing OA systems using the SAE JAUS standard.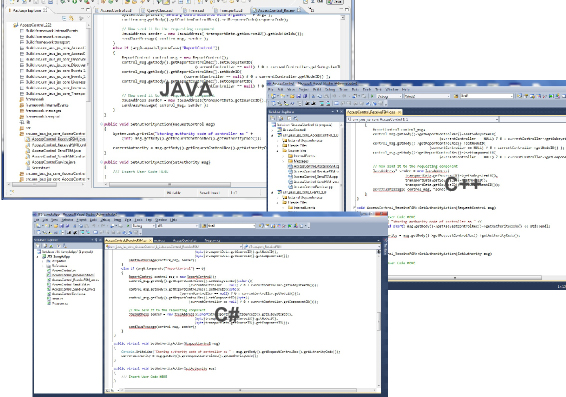 Describe the work you are doing in Mission Planning and Mission Management.
Mission Planning and Management for multiple UGVs and UAVs is a strong technical focus at Neya. This work has been enabled by the Army SBIR program, and we are developing planning capabilities that combine off-line (before mission) and on-line (during mission) planning for unmanned vehicles. A key advantage of our approach is that it allows for the creation of 'mission templates' by personnel who are most familiar with the general tempo of a specific mission (e.g., a route clearance mission), while allowing personnel in the field to rapidly, and with low overhead, modify key mission parameters based on changing tactical situations. We've received support from multiple Army agencies for this effort and believe it offers a significantly new approach to mission management for allowing unmanned vehicles to act as real teammates. There are more details at http://www.neyasystems.com/mpms/.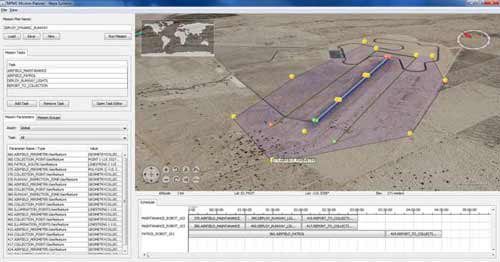 Describe your upcoming h.264 hardware encoder product line.
We have developed a custom hardware daughterboard that uses a COTS TI DaVinci Media Encoder board, to enable camera imagery from nearly any digital or analog camera to be compressed at HD resolution in real time. This system support cameras with Firewire, USB, NTSC, HDMI, CameraLink, and DVI outputs. It draws roughly 11W and can be integrated on small and mid-sized platforms. It supports JAUS and RS-JPO interoperability profiles, along with straight RTSP. We will be releasing this as a commercial product in Q2 2013.
What are some of the most popular applications for unmanned systems at this time?
For the past 5-6 years, the bulk of unmanned ground vehicle applications have been concentrated on Explosive Ordnance Disposal (EOD) tasks. For EOD, UGVs from Foster-Miller, iRobot and others have been a life saver, as they have allowed EOD technicians to increase their standoff distance from potential IEDs. While EOD will continue to be an application area, there is increasing need for additional autonomy to reduce operator workload during more complex tasks. While "full autonomy" is still considered to be a far-reaching goal, there is a lot of interesting work in semi-autonomous systems that can present their operators with various aids to increase the operators' efficiency in performing certain tasks. This is useful in both military and commercial applications. While budgets are certainly getting tighter, the need for increasing capabilities for UGVs and UAVs continues to grow. Ultimately, the return on investment for these systems is counted not only in dollars but in safety and lives saved.
What capabilities and applications do you see on the horizon (over the next 5 years)?
In terms of major industrial trends over the next 5 years, we do anticipate some ramping down in spending as the wars draw down, but we also anticipate that this will lead to opportunities to enhance the capabilities of existing systems.
Where you do see the robotics industry moving / major trends?
Overall the unmanned systems industry is healthy and growing, even in this fiscal climate. Commercial applications of unmanned systems in mining, agriculture, and health care continues to grow, as the robustness and maturity of unmanned systems increases. In addition, open source initiatives like the Robotic Operating System (ROS), and the availability of rapid hardware prototyping capabilities such as TechShop and 3D Printing technologies makes it again possible for the "garage inventor" to come up with the next disruptive technology. Between growth in small businesses, continued maturation of technologies via large contractors, and the ability for single individuals to make meaningful contributions, it is an exciting time to be in robotics!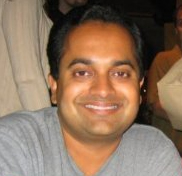 About Parag Batavia, Ph.D.
Dr. Batavia is the Founder and president of Neya Systems, LLC, an 11 person unmanned systems software development company. Neya focuses on developing real world solutions in areas of perception, navigation, and human robot interfaces.
Prior to founding Neya, Dr. Batavia was Director of Projects and Operations for Applied Perception, Inc., (API) part of the QinetiQ North America Technology Solutions Group, in Pittsburgh, PA. Since completing his Ph.D., he has accumulated nearly 15 years of experience in robotics technology development, technical leadership, program administration, and financial and operations management while working at a variety of academic and commercial organizations.
Prior to joining API, Dr. Batavia was a Commercialization Specialist at the CMU National Robotics Engineering Consortium. As technical lead on the Toro automated turf management project, he managed a team of engineers and led the development of navigation and obstacle avoidance technologies to enable high precision autonomous mowing.

Dr. Batavia grew up in Milwaukee, WI, and received his B.S. in Computer Engineering from the University of Southern California. He received his Ph.D. in Robotics from Carnegie Mellon in 1999, where he focused on automated vehicle research, and received his MBA from Drexel University's LeBow College of Business in 2009.
The content & opinions in this article are the author's and do not necessarily represent the views of RoboticsTomorrow
---
Comments (0)
This post does not have any comments. Be the first to leave a comment below.
---
Post A Comment
You must be logged in before you can post a comment. Login now.
Featured Product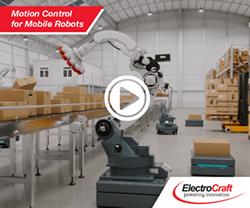 The new MPW86 offers a best in class 500lb per wheel load with speeds of up to 4.3 meters/second. The MPW86 offers powerful starting torque of 35 Nm and 20 Nm continuous. The MPW86 integrated design provides increased performance and reliability at an affordable price compared to traditional motor/gearbox/wheel combinations. The MPW86 is an ideal drivetrain solution for medium to large payload mobile robots and AGVs.