Many injection molders have begun their Continuous Improvement Journey and as these small teams study reduction in waste, redundancy, and efficiencies, they bring forward ideas to make more use of production robots.

David Preusse | Wittman Battenfeld
Tell us a bit about Wittman Battenfeld and your products and services?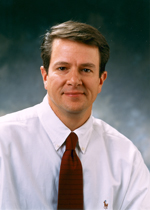 Wittmann Battenfeld Inc is a Company specializing in equipment for the plastics injection molding and extrusion industry. The Wittmann Group is privately held with Global Headquarters in Vienna, Austria, with global revenues of about $380m, with over 1,800 employees, conducting business in 31 subsidiaries and 26 agencies, and 8 manufacturing sites spanning the globe.US Headquarter plant is in Torrington, CT which holds Engineering, Sales, Manufacturing covering, supplying and supporting the US with three divisions under one roof - Robots & Automation Division , Material Handling Division and Injection Molding Machines Divison.
After plastic parts are injection molded in an injection molding machine, Wittmann manufactures industrial robots to remove the parts and feed secondaries for quality inspection, parts collection, box filling, or insert loading, and added value steps of producing durable plastic goods.
You deal in plastics injection molding robots and automation, what kind of trends are you seeing in that industry?
We see growth from several traditional plastics market sectors rebounding from the global recession. A strong automotive market fuels US plastics economic conditions. Replacement of 10-20 year old robots is adding some more opportunity.Plastics packaging for containers, cups, cutlery, medical parts is still healthy.
A big trend is making plastics robots easier to program, why is this?
During the '08 & '09 recession, nearly all companies made cut backs and as subsequent years have shown a nice economic rebound, pressure exists for plastics injection molders to operate their plants without the full recovery in maintenance jobs. There are less trained work force trying to keep these plants running in tip top shape with aging equipment. Naturally, users have to be efficient for mold and workcell change over's, re-tooling robot end-of-arm toolings and optimizing workcells program performance. There is a balance between sufficient flexible powerful programming in the end user's hands and to allow a common operator to fire up a pick and place program for maximizing the molder's main income stream objective, namely molding time. It's critical to get as many quality parts off of each molding machine possible. This requires maximum uptime, quick change overs, and the ability for the robot to run some sub-routines, as quality inspection shots, rejects, counting for downstream functions, safe referencing routines and easy recovery of the automation cell.If the molding cycle time permits, the parts removal robot can perform more added value steps in the downstream cell. Meaning, if the robot pick and place of parts from a machine is 8 seconds, and the overall molding cycle is 20 seconds, there is 12 seconds for the part removal robot to run more added value work in the molding cell. This may be to add bar code labels, degate or trim, minor assembly, place parts by cavity (for traceability). Here again, robots that provide the user to program on-the-fly offers advantages to totally canned sequences or delays and costs for factory programming back at the vendor.
What are you seeing in the North American market for this type of short run manufacturing?
In order to balance just-in-time manufacturing versus inventory warehousing (with the added costs for handling, space and storing molded plastic parts without margins for these), such that even proprietary (vertically integrated) injection molding processors will often times run shorter production runs and thereby have more frequent mold changes throughout the week. This requires flexible and soft automation where ever possible. Plastics robots can be configured as six degrees of straight axis or curvilinear motions to remove parts off of odd mold cores shapes and to minimize mold opening daylight to reduce de-molding in-out robot cycle times. The main arm linear axis work great for maintaining higher payloads and speeds throughout the large robot work envelop and then articulating wrist options give the flexibility to perform secondary tasks where overall molding cycle time allows. Top entry designs are preferred over side entry designs which cause safety concerns in a high tonnage mold clamping environment or inefficient use of beside the molding machine footprint that molders need routine access for mold processing reasons.
Do you see some other areas of opportunities?
Many injection molders have begun their Continuous Improvement Journey and as these small teams study reduction in waste, redundancy, and efficiencies, they bring forward ideas to make more use of production robots. In another molding space of micro- or nano- molding, we find tiny parts molded with very expensive bio- and bio-absorbable resins are continuing to make way for small packaged integrate molding centers. In the footprint of less than a sub-compact car, a micro-molding machine, scara robot, QC vision system, collection tubes, micro dryer, micro temperature controller, in a hermetically sealed clean room, produces parts with details only seen under a microscope for "insulin pumps" or "hearing aid" components. This is a new molding frontier.
What are some other emerging geographical markets and how are you serving those?
The southeast has joined Michigan, Ohio and Indiana as a automotive region for plastics molding. While much of the cell phone business went off shore (a ton of cell phones fit in a shipping container), we see much automotive plastics molding doing real well here. We still see further migration into Mexico of plastics molding. Wittmann Group has continued to build up local divisions in each emerging market to best know and act on their own market. So Wittmann Mexico is growing nicely with their market as well as our China market. While Germany reports less growth or a softer market condition, it's likely the Eastern Block Countries have substantially grown now much stronger to make their own local plant investments. Here again, Wittmann has already built up those locations to be at the markets door.
What do you see for industry innovations and trends over the next few years?
I am really excited what is possible in web servicing equipment in the field remotely. Once Web-ex provided a secure platform outside of the plastics manufacturers intranet to pass information acceptable to those stubborn IT folks, it became evident for a new way to service customers more quickly, (immediately), for low cost (no cost) and assist customers to maximize uptime, to get better performance, and to train the users while they are still in their plant. We use Web Servicing for all three Divisions of our Company Products - Injection Molding Machines, Robots and Central Material Handling Systems. As many robots are not tied to an Ethernet cat 5 cable, we invented what we call a Tech Connect Box. The user takes one and plugs it into a robot, it can ping our server and we can instigate a web service session over Wi-Fi. If they don't have Wi-Fi, the user can tether off a cell phone or use a PC. This allows our Tech Phone Support team to get more detailed information from the equipment, troubleshooting data, even scope robot motions and signals. We can assist a customer more quickly for free in minutes. And not that we vendors ever have a problem on our side, (Ha!), so if we do, and if we need help with product designers, we can invite them onto a web session and show them the problem live. This drops downtime from days to minutes. Software updates can be shot across the web as well as a library of special sequences for faster workcell change over. Nothing replaces field service engineer customer site visits, but we have found Web Servicing can make even this better to show up with the right replacement parts or possible solutions to symptoms we saw right away.
A second flavor of new innovations is how APPs today can really help manufacturing. An APP like VNC Mocha Lite, can allow one of our customers use his smart phone or tablet to work on robots, change passwords, help a colleague at the plant, from home, or make some setting changes remotely. And we've built features for the robot to send an email to any intended maintenance staff of alarm conditions including the error message.
I have to think with these advancements, and a few tweaks in components of hardware, and we may see more predictive systems possible. It would be an enhancement to monitor possible stress and failure or fatigue conditions of an expensive automation workcell and to alert staff before the failure occurs.
How will Wittman Battenfeld keep up with these new trends and innovations?
One of our opportunities was created when in April 2008, Werner Wittmann bought Battenfeld Injection Molding Machine company, also an Austrian based manufacturer. This step, unique to our plastics industry, has the primary molding machine and our robot, and our auxiliaries that are all our own designs, all supplied by one set of hands. This also allows us to integrate the molding cell components together for the molding processor. Integrated solutions, project management, web servicing, with proven reliable products and common components globally from Wittmann through a huge global footprint, with its own sales and service companies as well as representatives in 60 countries, and privately held, has some advantages that plastics markets are responding to. Our tag line is World of Innovation and the investment into new innovations keeps us on the front edge, while we stay focused only in plastics, has worked well for us.
About David Preusse, President of Wittmann Battenfeld
President of Wittmann Battenfeld, Inc., US Headquartered, in Torrington, CT for engineering, manufacturing, sales and service. Wittmann Battenfeld is a supplier of robots, temperature controllers, granulators, material handling, dryers, blenders and Battenfeld Injection Molding Machines, with 8 manufacturing facilities, 31 subsidiaries and 26 agencies spanning the globe, over 1800 direct employees, and global sales over $360 million.
David has an engineering degree from University of Lowell, and an MBA from Pepperdine University and 28 years experience in the Plastics Industry. David worked for Automated Assemblies Corp, a Nypro Company '85-'91, in Clinton, MA, then Dallas, TX and then opened office in Southern California. Then some years with AEC/Sterling/Harbour Group Companies in Chicago and Massachusetts. And now 17 years with the Wittmann Group.
The content & opinions in this article are the author's and do not necessarily represent the views of RoboticsTomorrow
---
Comments (0)
This post does not have any comments. Be the first to leave a comment below.
---
Post A Comment
You must be logged in before you can post a comment. Login now.
Featured Product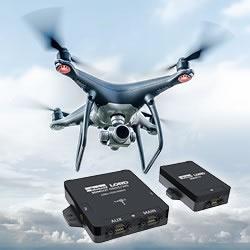 The new complete inertial navigation solution comes with GNSS/INS 3DMGQ7 sensor, 3DMRTK correction modem and real time SensorCloud RTK correction network. The sensor comes with Dual antenna GNSS, tactical grade IMU with centimeter-level accuracy with RTK. Low profile and light weight at 78 grams, this sensor is The sensor is optimized for size and weight in Unmanned Ground Vehicles, mobile robots and autonomous vehicles. The network interface 3DMRTK modem is seamlessly integrated into the 3DMGQ7 sensor supports industry-standard NMEA and RTCM 3.1 protocols. The network RTK support comes with cellular data plan. The SensorCloud RTK is a cloud-based RTK correction system with private encrypted data stream. Check out our G Series and C Series OEM products.