For security and convenience, the facility keeps human entry to a minimum. The robotic crane and rail system delivers possessions out of the facility.

Contributed by
When your primary worker is a 70-ton robot, you try your best to stay out of its way. Such is the case at RoboVault, an ultra-modern, high-tech storage facility in Fort Lauderdale, Florida that uses the largest and tallest robotic crane in the United States to move exotic vehicles and other precious items that it houses for clients worldwide. Items are stored a minimum of 30 feet above sea level in an area of the warehouse where there is no human access – there are no staircases or elevators to the storage floors.
Since the facility also stores rare paintings, historic documents, vintage wine, antiques, forensic evidence, sports memorabilia, and other climate-sensitive items, RoboVault carefully monitors the humidity and temperature within its hurricane-proof walls. But each time a human enters the vault to check environmental readings, the automated robot must halt its work to ensure safety.
To put an end to this disruptive practice, RoboVault recently installed Onset's new wireless HOBO ZW Series data nodes to measure the climate at the self-storage facility. With the new sensors, RoboVault employees can now see in real time any changes that occur in temperature or humidity, without having to enter the vault. The remote network of data nodes sends the climate information wirelessly to an office computer.
RoboVault needs to maintain climatic conditions that are conducive to the longevity of items that are rare and valuable, and must ensure on a daily basis that there are no issues with its climate control systems. Employees have found that transmitting the data to the office is much more convenient than sending a person down to check temperature and humidity manually every day.
In addition to monitoring temperature and relative humidity, the wireless data logger devices can accommodate sensors that measure air conditioning voltage, amperage, kilowatts, kilowatt hours, gauge pressure, and more. One network can support up to 100 data nodes, creating a self-healing system that can monitor many different points. Thus, the data nodes are ideal for storage facilities, museums, and office buildings.
RoboVault placed its data nodes throughout the 155,000-square-foot storage facility to monitor the environment in special modules for wine, vehicles, and other items, as well as safe deposit boxes. The data system allows RoboVault to make sure the building maintains a museum-quality climate of 72ºF with humidity around 50%. In its wine storage units, the temperature is 55º with humidity levels between 68% and 70%.
The wireless data nodes work together in a wireless network to send logged data automatically to a remote computer at regular intervals. This provides greater convenience than conventional, stand-alone data loggers, which must be retrieved so the collected environmental data can be manually offloaded onto a computer.
The data nodes come with HOBOnode Manager, advanced software for managing the sensor network. The software allows RoboVault to view the data and plot it to analyze trends in interior climate change.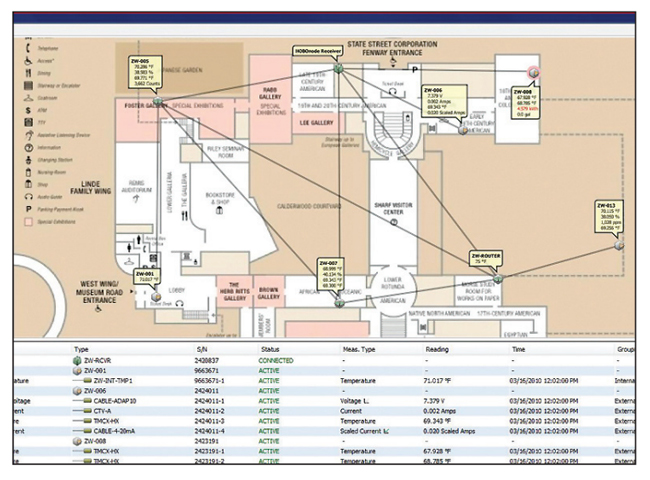 As an extra level of assurance, RoboVault has configured the data nodes with alarm settings that will notify employees via email or text messaging if temperature or humidity levels fluctuate beyond levels the company prescribes.
RoboVault reports that the wireless data nodes are functioning nicely in its warehouse, allowing employees to see temperature fluctuations from daytime to nighttime. With the ability to set parameters to alarm when a change of just one degree happens, the system is providing another level of comfort that in the event of significant atmospheric change in the warehouse, RoboVault staff will be alerted immediately.
For security and convenience, the facility keeps human entry to a minimum. The robotic crane and rail system delivers possessions out of the facility. Clients activate the process by first entering a personal PIN into a kiosk built into the advanced security system, which uses biometrics, motion sensors, photoelectric beams, door contacts, networked closed circuit televisions, and card access.
The facility, which was built to protect its contents not only from wily thieves, but also from Category 5 hurricanes with 200 mph winds, was conceived by its founder after two decades in the storage business and study of robotic parking in Europe.
Onset ZW Series wireless data nodes are the latest high-tech addition to make RoboVault a one-of-a-kind structure that engenders worry-free storage of valuable possessions.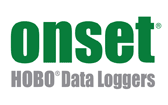 About Onset
Onset has been producing data loggers for over 30 years. Our battery-powered "HOBO" data logger products measure and record temperature, humidity, light, energy, and a variety of other parameters.
Known for providing reliable, accurate data under tough environmental conditions, HOBO data loggers are used in a range of monitoring applications, from tracking energy usage in green buildings to agricultural research.
The content & opinions in this article are the author's and do not necessarily represent the views of RoboticsTomorrow
---
Comments (1)
From the sounds of it, someone needs to get a special permissions from the company to get in there and start filming the intricate storage process! I'm honestly intrigued to see just how this huge storage facility handles all of its inventory and manages to keep everything in check!
Post A Comment
You must be logged in before you can post a comment. Login now.
Featured Product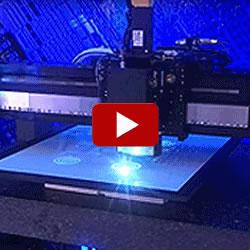 A traditional gantry system employs X-Y or X-Y-Z range of motion. Mounted on a base plate, usually granite, 2 parallel rails constitute the synchronized Y axis motion while the cross axis (bridge axis) provides the X motion. A vertical axis can be added on the bridge for the Z motion. A Split Bridge system can be less complex than a traditional gantry system because synchronization of the two parallel linear motors is not required. Both systems are used in industrial production, testing, and additive manufacturing.