The CCS prototype was developed for the U.S. government and its goal is to simultaneously control multiple unmanned assets in various environments (water, air and ground).

John Sutton
What is the unmanned platform Common Control System?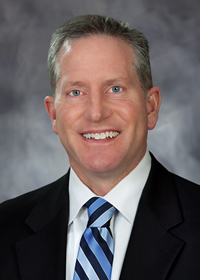 The unmanned platform Common Control System (CCS) is a standards-based design, baseline of services and capabilities for the control of unmanned assets. It is a software package developed to be integrated with control stations for various unmanned systems, therefore enabling them to become platform agnostic. CCS is also intended to support the control of multiple vehicles to form a single control unit, and is equally capable of supporting a wide range of systems, regardless of size.
Why did QinetiQ North America create the system?
CCS was initially created in an effort to satisfy a U.S. government customer's requirement for a common set of services running all of its different platforms on a single piece of hardware. CCS is also a logical extension of QinetiQ North America's long-standing and broad-ranging experience with unmanned systems, including the TALON® and Dragon Runner™ family of battle-tested unmanned ground vehicles, the Tactical Robotic Controller and Tomahawk Command and Control.
What are the benefits to using a system like this?
Provision of a common system like CCS is cost-effective, allowing you to train your users once, sustain the system well into the future and reuse over and over again. Furthermore, it enables unmanned system interoperability and control system footprint reduction for unmanned assets, regardless of assigned role.
Who are the potential customers for the system?
The primary customer for CCS will be Department of Defense unmanned system users. Additional potential customers could be other federal government users, including Customs and Border Patrol and the U.S. Coast Guard; state and local government unmanned system users including police, SWAT and bomb squads; and other associated commercial security services.
Can you give us some scenarios where the unmanned platform Common Controller System could be used?
The CCS prototype was developed for the U.S. government and its goal is to simultaneously control multiple unmanned assets in various environments (water, air and ground). It successfully demonstrated the common control of unmanned air system reconnaissance and strike assets in which a Tomahawk Cruise Missile was redirected against a mobile, high-value target based on overhead video reconnaissance from an unmanned aerial vehicle. CCS could also be used to simultaneously control an unmanned ground vehicle assigned to a mine detection role and an unmanned air system assigned to supporting communications relay role. In essence, CCS could be used in any scenario involving the control of unmanned assets.
What's the current state of the system? How do you see it evolving over the years?
The Office of the Under Secretary of Defense for Acquisition, Technology and Logistics and NAVAIR PMA-281 has defined standards, requirements and design baselines for the competitive procurement of CCS services and capabilities. These procurement activities are imminent in early 2014. The proof of concept prototypes has been developed as technology risk mitigation and demonstration assets. CCS has also been involved in a number of casual and formal demonstrations with the U.S. government, taking the form of real-time battle space scenarios in simulation.
QinetiQ North America sees CCS evolving to provide an enterprise solution for unified, common and simultaneous control of unmanned ground, surface, sub-surface and air assets assigned to theater operations. The hope is to reduce operational manning requirements and provide mission-time interoperability and adaptability for evolving war-fighting requirements. With time, the company also anticipates CCS evolving to include applications within other federal, state and local government applications.
About John Sutton, EVP and GM of QinetiQ North America
John Sutton joined QinetiQ North America in 2011 and currently serves as the executive vice president and general manager of QinetiQ North America's mission solutions business unit, which provides cyber security, enterprise information technology and software solutions to its customers. He holds a master's degree in business administration from George Mason University School of Management, and is a graduate of the Massachusetts Maritime Academy. John is an active member of the Intelligence and National Security Alliance, and the Armed Forces Communications and Electronics Association. His full bio can be found here.
About QinetiQ North America

QinetiQ North America (QNA) is a subsidiary of QinetiQ Group plc, the FTSE250 company listed on the London Stock Exchange (LSE:QQ.L). Operating in North America, QNA delivers world-class technology, responsive services, and innovative solutions for global markets, focusing on U.S. government and commercial customers. Its engineers, scientists and other professionals deliver high quality products and services that leverage detailed mission knowledge and proven, reliable tools and methodologies to meet the rapidly changing demands of national defense, homeland security and information assurance customers. QNA is headquartered in Reston, Virginia. For more information visit www.qinetiq-na.com and join our conversation at www.facebook.com/qinetiqna
The content & opinions in this article are the author's and do not necessarily represent the views of RoboticsTomorrow
---
Comments (0)
This post does not have any comments. Be the first to leave a comment below.
---
Post A Comment
You must be logged in before you can post a comment. Login now.
Featured Product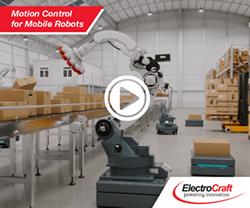 ElectroCraft is showcasing its award-winning mobile robot technology including their powerful and compact wheel drives, high-torque-density brushless DC motors, precision linear actuators as well as servo motor drive technology at a variety of conferences and tradeshows including the Boston Robotics Summit. Robotics Summit is the premier symposium for the sharing of ideas, technology, and market developments for robotic technologies across industries. Beyond a showcase and pitch of product, ElectroCraft is eager to participate in the collaborative discussion of challenges and opportunities that will shape the near and long-term robotic marketplace.