The system can locate cattle and their available forage over large areas, measure crop height, and generate topographic maps and models for land leveling and drainage applications.

Stephanie Spiller
What technologies does the Trimble UX5 system combine to provide a complete aerial imaging solution?
GPS, radio, photogrammetry, remote sensing
How does this system ensure the specified accuracy is achieved?
A combination of GPS receiver quality, photo quality and overlap, flying altitude, ground control reference, and desired area coverage.
How does the system propel itself? Is it remote controlled?
The Trimble UX5 uses a lithium ion battery, plus an electric motor to propel itself. For launch, a hand-torqued cable launcher is set up into the wind, and the Trimble UX5 is deployed from here. The flight plan of the UX5 is all pre-programmed, and only minor safety adjustments are allowed once the plane is in flight.
In the press release, the system is quoted as being able to produce topographic maps, DEM's and point clouds. What are these, and how is this done?
Topographic maps are produced by combining geo-referenced positions with aerial imagery. In Trimble Business Center, GPS locations are matched with corresponding reference points in the collected imagery, and stitched together to form one cohesive map. All camera lens curvature, plane tilt, and other error sources are corrected in this step. A DEM is a digital elevation model, which uses the (x,y,z) coordinates collected by the Trimble UX5 to create a 3D representation of the surface collected. Often, the stitched images are overlaid on the DEM to provide spatial context. A 3D point cloud is a further extension of a DEM, in that a specific point (that has not been previously measured or used to generate the model) can be selected, and an (x,y,z) coordinate can be identified.
How does the Near Infrared (NIR) camera work in the Trimble UX5? What are the benefits of this type of camera?
The Trimble UX5 carries a Sony standard 16 MP RGB camera in its payload bay as part of the standard kit. Trimble also has a NIR filter that can be added to the basic kit for capturing NIR images. By affixing the NIR filter to the Sony camera, the blue band is effectively filtered out to allow for the NIR band to be displayed. NIR imagery is used for assessment of crop health by converting via algorithm to NDVI, or normalized difference vegetation index. Once NDVI is determined, customers can then assess crop cover, health, vegetation changes, and even drought conditions by pixel increments.
On the specification sheet for the Trimble UX5, it mentions image overlap as an accuracy factor. What is overlap and how does it affect accuracy?
Image overlap refers to the amount of physical overlap in images taken by the Trimble UX5. In Trimble's flight planning software, the customer is able to specify what percentage of overlap they would like to collect data at—from 60-100%. The correct amount of overlap depends mostly on environmental conditions and desired accuracy. If a customer is flying in rough winds, collecting the same reference point in multiple different images will ensure greater redundancy, minimize errors, and provide a back-up in case of a poor image.
How does the Trimble UX5 land?
Once the end of the flight plan has been reached, the Trimble UX5 will prompt the customer to initiate the landing sequence. This consists of the UX5 decreasing elevation in a circular pattern to 75 m AGL, orienting itself into the wind, and gradually approaching the pre-determined landing location. As the UX5 approaches the designated landing area, the engine will initiate reverse thrust to help soften the landing. The UX5 will then coast to a graceful belly landing.
How does the Agricultural industry use the Trimble UX5 and what benefits does it provide to them?
The Trimble UX5 system can enable farmers and Ag service providers to easily capture aerial images for scouting and monitoring crop health such as detecting pests, weeds, and nitrogen deficiencies. The system can locate cattle and their available forage over large areas, measure crop height, and generate topographic maps and models for land leveling and drainage applications. As a result, the system provides farmers' trusted advisors—such as agronomists, Trimble resellers, and other Ag service providers—with a powerful data collection tool that can aid with recommendations to improve farming operations. And, since high-speed aerial imaging can quickly locate problem areas, it enables faster resolution of issues, which can potentially minimize negative impact on crop yield.
Please tell us a bit about Trimble's Agriculture Division.
Trimble Agriculture solutions help customers maximize efficiency and reduce chemical and fertilizer inputs while also protecting natural resources and the environment. Trimble's precision agriculture solutions cover all seasons, crops, terrains, and farm sizes, and its brand-agnostic strategy allows farmers to use Trimble products on most vehicles in their fleet—regardless of manufacturer. To help farmers better manage and make decisions with their data, Trimble offers the Connected Farm solution which allows farmers to collect, share, and manage information across their farm in real time. To help optimize water use, Trimble provides water solutions for irrigation, drainage, and land leveling. Trimble's product suite includes vehicle and implement guidance and steering, as well as a portfolio of correction options that are the most versatile of their kind in the industry. Additional solutions include an unmanned aircraft system for aerial imaging and mapping; application control for seed, liquid, and granular products; a harvest solution; and farm management software. For more information on Trimble Agriculture, visit: www.trimble.com/agriculture.
What does the term precision agriculture encompass?
Precision agriculture encompasses products, solutions, and software that can assist farmers throughout every step of the farming process to be more efficient, save on input costs such as fertilizer or seed, and maximize profitability and yield. By utilizing the Global Navigation Satellite System (GNSS) and other Smart Machines (such as Trimble's Autopilot automated steering system, GreenSeeker crop sensing system, and TMX-2050 display) farmers are able to more precisely plant, fertilize, and harvest their crops. Put another way, precision agriculture is the process of putting the right thing, in the right amount, in the right place, at the right time.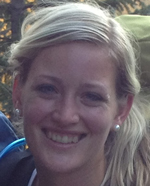 What does the future hold for robotics in the agricultural industry?
The agriculture industry is already utilizing many machine controlled mechanisms to ensure greater efficiency and accuracy, as explained above. Within our Agriculture division, we refer to these technologies as "Smart Machines." As robotics technology advances to be more autonomous (as the Trimble UX5 demonstrates), one can only imagine that farming applications will evolve with them, and utilize these systems to deliver a new standard in precision agriculture.
Stephanie Spiller is the Technical Solutions Manager for the Smart Machines group within the Trimble Agriculture Division. Prior to joining the Agricultural Division, Spiller completed the Trimble Graduate Trainee program, where she contributed in the Survey, Imaging, Agriculture, and GIS divisions in a variety of support, technical development, and marketing roles, gaining a broad knowledge of Trimble's technology and solutions. Spiller holds a degree in Geomatics Engineering from the University of Calgary, specializing in Positioning and Navigation.
The content & opinions in this article are the author's and do not necessarily represent the views of RoboticsTomorrow
---
Comments (0)
This post does not have any comments. Be the first to leave a comment below.
---
Post A Comment
You must be logged in before you can post a comment. Login now.
Featured Product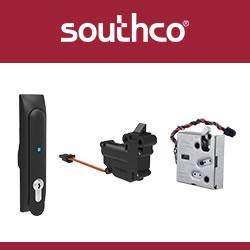 Many robotics engineers need to securely mount and latch sensitive electronic components in their robotics applications; Southco is able to help reduce theft and vandalism with our proven and reliable access technologies. Learn how Southco can help secure your robotics, or other smart city application, from theft and vandalism.