Traditionally, vacuum-based bag handling systems have been marred by problems to the extent that it has been almost impossible to use them.

Josef Karbassi | Piab
Getting a grip on bags
A bag of sweets dropped on the floor in the plant's packaging area. Or a bag of frozen peas deformed from its original square shape into a messy plastic package with an ugly cone-shaped suction mark. These are the kind of problems faced by manufacturers wishing to use a vacuum-based automated system to handle bags, regardless of whether these contain sweets, peas, or something entirely different.
Traditionally, vacuum-based bag handling systems have been marred by problems to the extent that it has been almost impossible to use them. Getting the suction right for the job is a really delicate balancing act.
However, new innovative technology is now available that enables the safe, secure and efficient operation of automated bag handling systems. Here are a few tips on what to look out for.
The right cup keeps a tight hold
The suction cup is a vital component of any vacuum-based materials handling system, but its quality and materials characteristics are of particular importance when handling bags. It is essential that the right cup is used for this specific job and there simply isn't one cup or a system of cups that will fit all types of bags, contents or weights. On the contrary, the suction cup system needs to be tailored to suit specific bags.
The design of the suction cup, internal cleats, and the hardness of the lip are crucial. Suction cups with soft, high friction, highly flexible silicone lips and stable polyurethane (TPU) bellows are able to keep a tight hold on bags, and yet not damage them. The latest soft and durable lips have excellent sealing capacity and are designed to control how the bags wrinkle in order to provide an even tighter seal. Combined with stable bellows or bodies these provide a firm grip.
Use durable and configurable cups
The cup's durability and wear are other important factors to bear in mind. As the friction between the suction cup and the surface is of vital importance, suction cups capable of handling shear forces from rapid acceleration and deceleration should be used.
High quality liquid-silicone has better abrasion and tear resistance than conventional silicone rubber as well as greater load bearing capacity and exceptional elastic memory. For bags containing food it is important to look out for cups made from materials compliant with specific regulations (e.g. the US Food and Drug Administration, FDA).
As it is the lip and particularly very soft lips that will suffer the most wear, a configurable cup system will help to keep costs down. Look out for suction cups that allow for just the lips to be replaced. A soft lip may need to be replaced every two weeks, whereas the bellow may last considerably longer.
Balance the flow and the release
For bag handling, a vacuum system with a well-balanced flow is also particularly important. A decentralized vacuum system is more suitable and easier to balance for secure bag handling. In order to avoid bags being deformed by the suction in the cups, vacuum levels need to be kept at between 40 and 50 percent. Some systems use advanced vacuum regulators to adjust and balance the vacuum.
The vacuum system also needs to have an appropriate and efficient release mechanism, so that the bags are released quickly and safely. A passive release mechanism simply acts as a door that is opened and closed. For very quick release, such "doors" need to be placed as close to the suction cup as possible.
Some bags may require an active release mechanism that allows compressed air to blow through the suction cup. As the active system will use more energy, it is important to optimize this type of release mechanism. Less than one second, rather than one or two seconds of compressed air may be sufficient.
It's all about configuration
Knowing how to configure the best bag handling system can be tricky. Determining the number of suction cups required for certain bags, contents and weights, as well as the positioning of these cups is not always a straightforward task. Experienced suppliers will be able to assist their customers. They may provide specialized configuration tools online or even offer testing facilities or labs in which their equipment can be test-run with the customers' bags.
It is also worth bearing in mind that any vacuum system is made up from more than good components. Even if you have acquired the best components on the market, these need to be put to work in an optimized system by competent engineers. And what's more, once the system is up and running, it needs to be operated by personnel that understand and know how to use it. If your supplier offers training – go for it!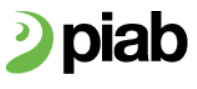 About Piab
Established in 1951, Piab designs innovative vacuum solutions that improve the energy- efficiency, productivity, and working environments of vacuum users around the world. As a reliable partner to many of the world's largest manufacturers, Piab develops and manufactures a complete line of vacuum pumps, vacuum accessories, vacuum conveyors and suction cups for a variety of automated material handling and factory automation processes. Piab utilizes COAX®, a completely new dimension in vacuum technology, in many of its original products and solutions. COAX® cartridges are smaller, more energy efficient and more reliable than conventional ejectors, and can be integrated directly into machinery. This allows for the design of a flexible, modular vacuum system. Piab is a worldwide organization with subsidiaries and distributors in more than 50 countries. Its headquarters are in Sweden. For more information about Piab vacuum solutions for a diverse range of applications, visit www.piab.com.
The content & opinions in this article are the author's and do not necessarily represent the views of RoboticsTomorrow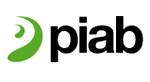 Piab Inc.
Piab provides smart solutions for the automated world, helping thousands of end users and machine producers in e-commerce logistics, food, pharma, automotive and other manufacturing industries to improve energy-efficiency, productivity and working environments. By leveraging the ongoing technological development in automation and robotics, and targeting high-growth segments and geographies, Piab's vision is to become the global leader in gripping and moving solutions.
Other Articles
A comprehensive approach to automation requires networking - not just between the individual components. Because for something really ground-breaking to emerge, already the development must be aligned.
An average of 3,500 pallets are delivered and picked there every day. A large part of the pallets is depalletized with Piab's DURAFLEX® suction cups BX52P and fed into the order picking chain.
While palletizing cartons is a regular automation application, doing so from a cold room that is regularly hosed with water to stay clean is a specific challenge. Motion Controls Robotics overcame these by using vacuum technology from Piab supplied by Neff Grp Dist.
---
Comments (0)
This post does not have any comments. Be the first to leave a comment below.
---
Post A Comment
You must be logged in before you can post a comment. Login now.
Featured Product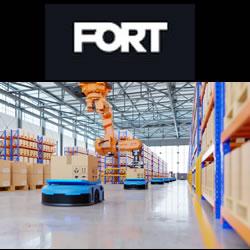 Machine safety and security are two critical components of any industrial operation. Our latest video explores this question and provides insights into how security measures can enhance machine safety. Nivedita Ojha, VP of Product at FORT, breaks down the key considerations when it comes to securing your machines and keeping your workers safe, explaining why there is no safety without security.