Watching a form-fill-seal machine in operation is rather fascinating. It looks so easy, but the precision technology needed to ensure that bag after bag is being filled without breaking, or its intended content being misdirected and wasted, is far from simple.

Josef Karbassi | Piab
Open wide, hold it steady, fill, close, seal, and away - new bag – open wide, hold it steady, fill, close, seal, and away it goes…
Watching a form-fill-seal machine in operation is rather fascinating. It looks so easy, but the precision technology needed to ensure that bag after bag is being filled without breaking, or its intended content being misdirected and wasted, is far from simple.
Regardless of whether the system operates horizontally or vertically, you need to make sure that bags are opened and then held open during filling. This part of the process requires specialized equipment that is able to handle thin and sensitive sheets of plastic, paper or metal foil without damaging them.
Use vacuum to open and grip bags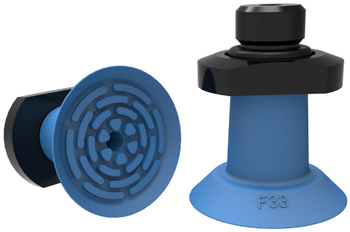 Careful and accurate bag opening can be achieved with newly developed custom-made vacuum technology suction cups. Equipped with a specially designed cleat pattern on a flat surface, such suction cups have been optimized for opening bags made from very thin sheets. Together with a thin, conformable lip in regulation compliant silicone, the cleats prevent sensitive objects or sheets from being sucked in and damaged while still providing just the right amount of force to open and grip bags during the filling process.
The right actuator handles it safely
A vacuum-based actuator with a fast and self-adjusting stroke provides a simple solution for extension and retraction of bag opening suction cups. Actuated by vacuum only, the piston will retract immediately when an object is hit by a suction cup, without applying the press force of a spring plunger or level compensator. As a result there is less risk of damage to sensitive surfaces. So called vactivators can be used for handling even delicate paper sheets.
Small ejectors rather than one big pump
Oversized electromechanical pumps are commonplace in many vacuum applications due to shortcuts or mistakes made in dimensioning the system. However, a vacuum based bag opening system requires a decentralized vacuum system utilizing several small ejectors rather than a centralized system with one large pump. Decentralized ejector systems are easier to regulate and fine-tune than centralized electromechanical pump systems, thereby ensuring better protection for delicate bags. With small air-driven ejectors placed very close to where the vacuum is needed, vacuum losses are also eliminated and the ejectors can be adjusted to suit specific bag materials.
Optimize the vacuum and save energy
Air-driven vacuum pumps are often used at far too high feed pressures, generating a deep vacuum, due to lack of individual regulators. For bag opening, high feed pressures can be catastrophic, with bags being ripped apart. A simple and effective solution is to use locally placed regulators for sensing and automatically adjusting the pressure to ensure that the vacuum is kept at an accurate and constant level. Vacuum controlled proportional pressure devices, tailor-made for air-driven ejectors and pumps will help keep bags intact to avoid spillage whilst being filled.

About Piab
Established in 1951, Piab designs innovative vacuum solutions that improve the energy- efficiency, productivity, and working environments of vacuum users around the world. As a reliable partner to many of the world's largest manufacturers, Piab develops and manufactures a complete line of vacuum pumps, vacuum accessories, vacuum conveyors and suction cups for a variety of automated material handling and factory automation processes. Piab utilizes COAX®, a completely new dimension in vacuum technology, in many of its original products and solutions. COAX® cartridges are smaller, more energy efficient and more reliable than conventional ejectors, and can be integrated directly into machinery. This allows for the design of a flexible, modular vacuum system. Piab is a worldwide organization with subsidiaries and distributors in more than 50 countries. Its headquarters are in Sweden. For more information about Piab vacuum solutions for a diverse range of applications, visit www.piab.com.
The content & opinions in this article are the author's and do not necessarily represent the views of RoboticsTomorrow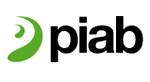 Piab Inc.
Piab provides smart solutions for the automated world, helping thousands of end users and machine producers in e-commerce logistics, food, pharma, automotive and other manufacturing industries to improve energy-efficiency, productivity and working environments. By leveraging the ongoing technological development in automation and robotics, and targeting high-growth segments and geographies, Piab's vision is to become the global leader in gripping and moving solutions.
Other Articles
While palletizing cartons is a regular automation application, doing so from a cold room that is regularly hosed with water to stay clean is a specific challenge. Motion Controls Robotics overcame these by using vacuum technology from Piab supplied by Neff Grp Dist.
The main advantage of having lightweight EOAT is the ability to handle the objects while not adding much weight to the end of the robot arm. This enables using smaller robots/machines as all their power can be utilized to handle the food products.
We have developed specialized lifting solutions to solve the problems with repetitive strain injuries of manual handling in most of the areas in a Distribution Center (receiving dock, storage area, picking area, shipping dock). Booth #2602
---
Comments (0)
This post does not have any comments. Be the first to leave a comment below.
---
Post A Comment
You must be logged in before you can post a comment. Login now.
Featured Product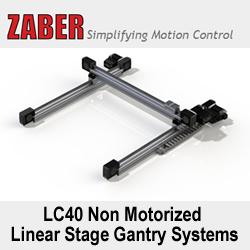 Zaber's X-LRQ-DE Series of linear stages have high stiffness, load, and lifetime capabilities in a compact size. The integrated linear encoder combined with stage calibration provides high accuracy positioning over the full travel of the device. At 36 mm high, these stages are excellent for applications where a low profile is required. The X-LRQ-DE's innovative design allows speeds up to 205 mm/s and loads up to 100 kg. Like all Zaber products, the X-LRQ-DE Series is designed for easy set-up and operation.