Manual assembly procedures, which previously have been neither ergonomic nor appropriate for automation, can currently be automated in a cost-effective way.

Len Calderone for | RoboticsTomorrow
Robots are becoming the mainstay in industrial forming and joining of industrial materials. More and more manufacturers of all sizes are utilizing robots to increase output
Robots are used for laser cutting because of their flexibility, integration, automation, and reusability. Robotic press brakes offer higher productivity and better profitability due to their high speed and reduced per-piece costs. There is a huge increase by manufacturers of all sizes to utilize the advantages of robotic welding solutions in increasing output, weld quality and strength and reducing costs.
Robotic assembly starts with material cutting. Robots are perfect for all cutting applications because they save space, are very reliable; have low maintenance and can be quickly changed over.
Robots perform mechanical, oxy, plasma, laser and water-jet cutting. Robotic plasma arc cutting can be used for several cutting applications that once were performed with a conventional 2-D flat table, such as complex shapes and radii on tubes, as well as formed or stamped pieces. A laser cutter with a minimum of six axes of freedom can perform 3-D cutting by reaching in and around tooling to cut required features into a part. Cut features can range from simple round holes to complex contours. A robotic waterjet cutter is mainly used to cut automobile internal parts, holes, or trim edges.
The next process is material forming. Here, safety is an issue. By using a robot to tend to a press, brake or tube bending, there is less chance of worker injury. A robot can quickly load and unload parts without tiring.
An integrated forming, assembly and inspection system includes several robotic material conveyors, including a forming subsystem, which includes a sheet metal drawing apparatus, a roller hemming subsystem, and an inspection subsystem.
For welding solutions, a single robot or multiple robot configurations can be utilized. Using a loading robot, the material can be positioned by one robot while one or more others perform the welding.
A robotic welding solution offers improved weld quality and consistency with minimized post weld distortion. There is also a reduction in over welding and burn though on thin materials with reduced weld wire consumption. Because of the faster travel speeds, there is a reduction in gas consumption. Labor and training costs are reduced along with operating and capital costs.
Welding is not the only way robots can be used for joining materials. It is difficult to find a product without glued parts, many of them the result of robotic gluing applications.
Automating gluing techniques for joining composites require high speed and high accuracy. The speed, path, and glue dispensing are controlled by the robot controller. A robot can dispense a glue bead of the same quality no matter what the speed.
It is difficult to weld aluminum to steel. The results are superior when these two different metals are bonded together using an adhesive. As in all types of manufacturing, the challenge of reducing waste is significant to ensure profitability. Because adhesive materials are so costly, reducing waste is essential.
Glue dispensing and sealant robots mix and dispense acrylic adhesives, polyurethanes, epoxy resins and silicones. Simple systems can dispense a dab or a circular pattern, while the more sophisticated robots can perform complex patterns.
The next phase entails painting the material. Painting robots eliminate hazardous manual work, while reducing paint consumption and increasing quality. A complete painting system includes paint distribution equipment, atomizers and paint handling. A painting robot can apply paint without leaving drips, inconsistencies and overspray.
Painting is a hazardous job, which exposes workers to unsafe VOCs, isocyanides and carcinogens, and leads to repetitive motion injuries; whereas robots can easily work in this environment.
From conventional applications to electrostatic processes, paint robots meet all needs for automated finishing. They operate in a range of industrial sectors, including plastic and metal components, wood, farming equipment, household appliances, consumer electronics, and aerospace. Today's robotic painters cost less to purchase and operate. They take up less floor space than the older models; and can be installed quicker than past generations.
Now that the material is complete, it is time for inspection. Is the weld correct? Does the sealing polymer meet spec? Does the finished product weigh what it is supposed to weigh?
As vision systems become progressively more powerful and flexible, more manufacturers will consider inspection tasks being integrated with their robots. Robotic inspection systems perform flaw detection on parts, ensuring complete part assembly, as well as measuring the parts should measurements or weights be critical.
A camera mounted on the robot's arm can be moved around to check the existence of different features on a part. The vision system checks if a nut or a bolt is where it should be or that a hole is tapped properly.
Aircraft Assembly & Inspection
The camera can easily be connected to a High Definition monitor or TV of relevant size through HD component video outputs. For recording, measuring and archiving of digital images, the camera can be linked to a computer. Image attributes, such as brightness, contrast, focus, image sharpness, color and other parameters can be controlled manually by the user through the software.
Essential to all segments of assembly is material handling. A material handling robot moves, selects, or packs product. They hold and manipulate the material while it is being processed; then stack or palletize the product. A material handling robot can also be used to transfer parts from one machine to another.
Advancements in vision, software and gripper technology facilitate robotic handling of extreme parts, from very large and heavy to small and delicate.
There appears to be a trend towards the use of multi-arm industrial robots in material handling applications. If an operation needs heavy-lifting capacity, a huge robot may not fit into the work area. Dual arm robots can combine multiple processes within a single work area because using two robot arms lets the manufacturer do things with much simpler tooling.
Manual assembly procedures, which previously have been neither ergonomic nor appropriate for automation, can currently be automated in a cost-effective way. Reproducible processes are performed at a high standard without the need for investments in dedicated equipment for specific models of robots. Manufacturing robotic automation can now integrate robots on assembly lines. Adding automated robotic systems to the manufacturing process has money saving advantages, while increasing production and produces high quality parts.
The content & opinions in this article are the author's and do not necessarily represent the views of RoboticsTomorrow
---
Comments (0)
This post does not have any comments. Be the first to leave a comment below.
---
Post A Comment
You must be logged in before you can post a comment. Login now.
Featured Product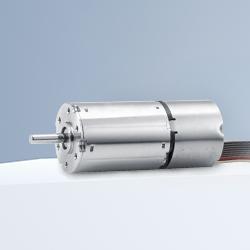 MICROMO launches the new MC3/MCS motion control family. The new high performance, intelligent controllers are optimized for use with FAULHABER motors, offer electronics for simple operation with state-of-the-art interfaces for multi-axis applications, and provide a motion control system solution with the most compact integration into industrial grade housing.