As more robots are designed and implemented in fighting fires, the safer it becomes for the human firefighters. These robots, combined with rescue robots, can ensure that every fire fighter comes home after the job is done.

Len Calderone for | RoboticsTomorrow
Fires are living things. They eat anything in their way and breathe the oxygen from the air. Because of this, fires are extremely dangerous. In 2014, 87 firefighters died while on duty. 53 died from stress or overexertion; 11 from vehicle collisions; 6 were caught or trapped in a fire; 4 died from falls; and 13 from various other causes. Back in 2013, we lost 106 firefighters. Of these, 55 died at the scene of the fire; 14 died while responding to a fire; heart attacks took another 36; and even 7 died during training. The deadliest incident in Arizona history happened at the Yarnell wildfire, which was caused by lightening. Nineteen members of an elite squad confronting wildfires on the frontline lost their lives setting up barriers to stop the spreading destruction. But in their unpredictable world, it doesn't take much to turn a situation deadly.
Now, SAFFiR comes along, weighing in at 140 lbs. and standing at 5 feet 10 inches. SAFFiR stands for Shipboard Autonomous Firefighting Robot. A prototype of an adult-size firefighting robot was unveiled earlier this year at the Naval Future Force Science and Technology Expo in Washington, D.C., which was sponsored by the U.S. Office of Naval Research.
The robot has three ways of seeing the world: a stereo camera with two lenses that allow it to see with binocular vision like a human, a thermal imaging camera that enables it to detect heat and see through smoke, and a laser range finder that allows it to map out the distance between itself and an object.
SAFFiR can both detect and put out a blaze, being dexterous enough to hold a fire hose. In the future, the robot could be utilized to perform safety inspections aboard a ship, patrol for fires and control fire damage if it detects a blaze. The idea is for the Navy to have SAFFiR on every ship.
Last November, the life-size robot carried out a three-day demonstration aboard the USS Shadwell, a decommissioned Navy warship currently anchored off the coast of Mobile, Alabama. During the demo, SAFFiR was tasked with maneuvering along a narrow, low-ceilinged hallway to find the source of a fire. Without falling or stopping, the robot had to grip a fire hose and extinguish the flames. It was successful. During the exercise, the robot was controlled remotely by a team from Virginia Tech.
Eventually, SAFFiR will act autonomously, but for now, it will continue to be tested as a user-operated robot. Even if the robot does become autonomous, it will still be necessary for SAFFiR to take remote instruction and work closely with human firefighters without the firefighters being directly exposed to steam, heat, fire and smoke. In the future, robots may patrol ships, scanning for aberrant heat, smoke or other issues, and providing a constant surveillance for onboard dangers that sailors may not be able to detect. Hopefully, the next model will be for local fire departments.
Robotic technology is working to reduce the exposure of human firefighters to extreme fires, such as wildfire, airplane, derailed trains, fuel explosions, chemical leaks, and nuclear meltdowns.
The introduction of robots into firefighting comes after their use in other high-risk occupations, such as police work and search and rescue. Howe and Howe Technologies Inc. designed the "Thermite," which has a multidirectional nozzle that sprays as much as 600 gallons of water every minute. These robots are delivered to the scene on the back a huge truck called the "Bulldog," which is the only non-robotic component of the package. The Bulldog also acts as the Thermite's water source. The concept is that the robots will bring the situation under control, allowing firefighters to move into the area and rescue victims or continue to put out the fire.
The British defense tech company, QinetiQ, designed robots for the express purpose of extinguishing fires involving cylinders of the industrial gas, acetylene. These types of fires are a particular threat to firefighters since danger remains even after the flame is extinguished. The cylinders' contents, when heated up, undergo a chemical reaction that leads them to produce yet another round of heat that could lead to further fire.
Besides the danger, these kinds of fires required the area to be cordoned off for 24 hours. With the robots' help, the entire process takes less than three hours. The group of robots includes the Talon, which can climb stairs and crawl into little nooks and crannies; the Bison, which uses its cutting tools to gain access to a cylinder, and shoots jets of water; Black Max, the robot with the fire hose; and lastly, Brokk, whose giant claw enables it to pick up the cylinders.
Fire fighters are often in situations that are too risky to extinguish themselves, or are faced with fires in places impossible for them to reach. The Parosha Cheatah GOSAFER takes over the fire fighting. The GOSAFER extinguishes the fire, using a water spray mounted on a heavy-duty hydraulic powered robotic arm.
The GOSAFER also has various technical tools for rescuing people and exploration, such as a day and night thermal imaging video camera, an integrated position locating system, a laser rangefinder, which is capable of accurately determining the location of targets, an acoustic detection system, an AN/VDR-2 nuclear detection system, and a real time data transmitting system.
Using a Cobra Cold Cutting Extinguisher, which consists of a mixture of water and cutting agent being ejected through a special nozzle on a lance at high pressure, the GOFAFER cuts very quickly through all known building and construction materials. This method enables the safe combating of fire and fire gases from the outside of the burning structure. Because the penetration hole is so small no oxygen is admitted to the fire, which significantly boosts the firefighting effect in a structure.
Equipped with the latest fire-fighting technologies, plus two storage containers for water and foam, the Croatian built MVF-5 can extinguish fires in the most demanding conditions with minimal damage to itself or the operators.
The design of the MVF-5 uses technology that is able to survive mine detonations and other hazardous operations. The low center of gravity combined with a powerful engine and compact structure allows for exceptional maneuverability. Using a remote control, the MFV-5 can be operated up to 5,000 feet in line-of-sight.
As more robots are designed and implemented in fighting fires, the safer it becomes for the human firefighters. These robots, combined with rescue robots, can ensure that every fire fighter comes home after the job is done.
The content & opinions in this article are the author's and do not necessarily represent the views of RoboticsTomorrow
---
Comments (1)
This is some amazing technology! My uncle is a firefighter and I feel proud of him every time I see him in his turnout gear. However, I know that what he does is very dangerous. Are there plans to make this robot more available to fire stations throughout the United States? http://store.safe-tonline.com/
Post A Comment
You must be logged in before you can post a comment. Login now.
Featured Product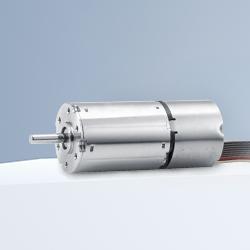 Autonomously driving and self-contained logistics robots are a critical component of "Intralogistics 4.0". They are used for storage as well as removal and dispatch preparation, optimize material flow and relieve employees. Thanks to their performance and modular design, drive systems from FAULHABER meet the high demands of modern intralogistics.