With a reach growing far greater than factory floors, robots will continue to aid and assist wherever needed. Here are five of the medical applications for robots in use today.
5 Ways Robotics Is Revolutionizing Heath Care
Erica Allaby | ROBO-STOX, LLC
From aiding medical professionals to directly helping those with disabilities, robots are reshaping the way we look at health care. The National Institutes of Health is funding robotics research to further extend the reach of healthcare and thousands of hospitals worldwide are transitioning to robotic and automated systems to increase efficiency, sanitation, and safety measures.
With a reach growing far greater than factory floors, robots will continue to aid and assist wherever needed. Here are five of the medical applications for robots in use today:
Simplifying Surgery
In years past, the only solution to curing epilepsy was a dramatic brain surgery that involved nothing short of taking a drill to the skull. Today, researchers at Vanderbilt are working to change the way doctors take on epilepsy. This is made possible through a robotic technology that performs brain surgery with a minimally invasive procedure by entering the patient's cheek.
The da Vinci surgical system has participated in over 1.5 million successful surgeries to date. Physicians from across the world utilize the system to perform routine and repetitive motions, speeding up the procedures and freeing up doctors for the more critical surgeries.
Hospital Helper
Outside of the surgery room, hospitals are installing robotic hospital helpers. These bots can deliver messages, samples and medicine across hospitals in a timely and effective manner. TUG and Hospi are just two of the delivery robots that can be found navigating hospital halls.
With the use of an internal GPS that's mapped with the hospital layout, doctors can set a final destination and the bot will find the fastest way to get there. Automating simple delivery tasks allows medical personnel to spend more time tending to patients.
Paraplegic Possibilities
Last year, Rewalk Robotics received the first FDA approval for its exoskeleton, allowing paraplegics the personal use of the device. An exoskeleton is a wearable technology that helps those who have lost function in their legs to regain the ability to walk on their own or accelerate the rehabilitation process. While the going rate for a ReWalk exoskeleton lays somewhere around $60,000, this is a major step in the right direction for paraplegics around the world.
Elderly Care
Over the next few decades, the world is going to see a major increase in the elderly population. With immense pressure to tend to this growing age bracket, automating home-care activities is becoming more necessary and more possible. Paro, Pearl and Pepper are just a few mobile assistive robots on the market that provide simple, yet important services. Robots of this nature can detect if a fall or accident takes place, then alert medical personnel.
In less serious situations, they serve as therapeutic entertainment for those suffering from depression or dementia. The functions of these robots help to ensure a sense of independence in elderly lives. iRobot's Roomba is one of the most successful elderly care devices, keeping a clean environment for homeowners that would otherwise be incapable. These technologies allow for the elderly to remain secure and productive in the comfort of their own homes.
Aiding Autism
Similar to therapeutic robots for the elderly, there are also socially assistive robots to help those with autism develop social skills. Autism is the fastest growing developmental disorder and requires further research. This tool uses robots as co-therapists; a proven method that may help some autistic children apply learned social skills. By using these humanoid robots, such as Kelly at the University of Notre Dame and RoboKind, children with special needs are encouraged to interact and relate in conversation.
ROBO-STOX is an investment firm with world-leading solutions in the robotics and automation fields. The company created the first benchmark index to track the global robotics and automation market. ROBO-STOX searches worldwide to find cutting-edge companies in robotics and automation technologies. From healthcare to industrials to aerospace, these companies span across a multitude of industries. By identifying these prospects, we are able to track and invest in the global growth of the industry.
The content & opinions in this article are the author's and do not necessarily represent the views of RoboticsTomorrow
---
Comments (0)
This post does not have any comments. Be the first to leave a comment below.
---
Post A Comment
You must be logged in before you can post a comment. Login now.
Featured Product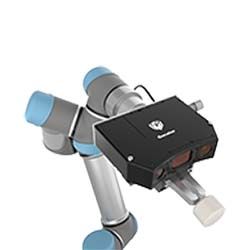 Easily integrate Gocator® 3D line profile and snapshot sensors with a variety of industrial robots to deliver high-performance 3D results in vision guidance, flexible inspection, material dispensing, and automated assembly with smart pick-and-place. Adding 3D vision to a robot turns repetitive, fixed motion into smart movement that can unlock greater value for your automation investment.