We have a new suite of specialized tools for cutting and welding which we will be demoing at Fabtech.
FABTECH 2015 - Interview with Chahe Bakmazjian, Business Team Leader for Robotmaster
Chahe Bakmazjian | Robotmaster
Your company will be exhibiting at FABTECH Expo this year, what is it that makes this an important event for your company?
Fabtech is the largest and most focused north American show for metal fabrication, and with this year offering the most live product demonstrations than ever before, we are expecting Robotmaster to really stand out by demonstrating its unparalleled robotic cutting and welding capabilities at multiple booths. Robotic cutting and welding are significantly increasing in recent years and demands for fast and flexible programming has seen a sharp increase due to short-batch and high-mix applications.
What can a visitor to your booth expect to see this year?
The first thing visitors will see when they come by the Robotmaster booth, in the welding pavilion, is a live demonstration of a Fanuc robot programmed with Robotmaster performing a welding operation on a metal dome. Furthermore, at the main Hypertherm booth, in the cutting pavilion, we will have an ABB robot also programmed with Robotmaster which will be demonstrating plasma cutting capabilities by cutting our icon onto the same dome used in the Robotmaster booth. Both booths will have live simulation demos accompanying the robot cell.
We will also be using Fabtech as the ideal event to reveal a special case study video. This video highlights how we are helping shops with little to no robotic and programming experience remain competitive in the manufacturing industry and expand their capabilities in plasma cutting and welding using robots.
Any new products you will be introducing?
We have a new suite of specialized tools for cutting and welding which we will be demoing at Fabtech. These new software tools provide the user an easy way to optimize their cutting and welding processes, radically saving time and money. Users will also be able to quickly create optimized paths for plasma, water-jet and laser cutting. These new one-click automatic programming features provide ultimate robot control for error-free programs from simple to complex cuts and welds.
When you get a chance to walk the exhibit hall floor yourself, what is it you will be most interested to see?
I always enjoy walking through the exhibit hall and seeing new and familiar companies. I always focus on observing new technologies, and the more disruptive these technologies are, the more I am thrilled. This year, I will be looking out for specific ways in which robots will be used for short run cutting and welding applications.
FABTECH has over 100 educational sessions, is your company involved in any of them this year?
In the past we have attended some of these sessions and have also on occasion presented. This year, we are not involved.
When you book a booth for a tradeshow like this what are your expectations and what does your company hope to accomplish at the event?
Of course a primary goal is to find new prospective customers. However, we also use this occasion to strengthen and forge collaborations, alliances and synergies with other exhibitors.

About Robotmaster
Robotmaster is an off-line programming software that provides quick and easy tools for industrial robotics and manufacturing. Robot programmers can drastically reduce programming time and effort by adopting Robotmaster while maximizing a rapid return on their investment.
The content & opinions in this article are the author's and do not necessarily represent the views of RoboticsTomorrow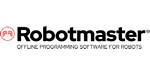 Robotmaster
Robotmaster, a Hypertherm Associates brand, is an offline, is an offline robot programming software that helps manufacturers maximize their robot's productivity with easy and efficient robot programming for a variety of applications such as cutting, trimming, milling, welding, spraying, polishing, sanding, grinding, deburring, and more. Robotmaster uses integrated CAD/CAM functionality to make robotic programming easy and intuitive for everyone, even first-time users.
Other Articles
We recently hosted a webinar titled: "Unlock Value-Stream Productivity with Robotic Cutting". During this webinar, we polled audience members. Our first question: Have you looked at automating fabrication tasks in the past. Most respondents said yes, they had, in fact, explored this.
Their biggest challenge and opportunity for automation was the manual, labor-intensive tube rolling process. Because each chiller was a customized product, there was no single standardization to the hole patterns—adding to the complexity of a potential automation process.
Because there is more to automation than selecting a robot, working with a robot or system integrator can be extremely valuable to ensure the full robotic system is properly designed to achieve the desired results.
---
Comments (0)
This post does not have any comments. Be the first to leave a comment below.
---
Post A Comment
You must be logged in before you can post a comment. Login now.
Featured Product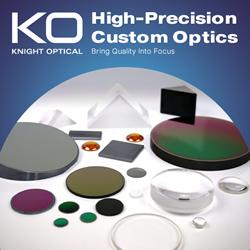 In the era of Industry 4.0, automation and machine learning drive the future. Knight Optical stands at the forefront, collaborating globally to supply precision optical components that power the robotics and automation sector. From UAVs, drones, and robotics to machine vision, LiDAR-driven car sensors, and renewable energy, our optics empower innovation. Optical components play an important role within the industry, including: Optical windows and domes safeguard systems in unmanned vehicles while preserving the field of view for cameras. Infrared lenses with aspheric surfaces elevate thermal imaging. Optical filters excel in machine vision, with colour glass, interference, and dichroic filters in our stock. Knight Optical provides stock components and custom solutions made to your exact specs. With every component undergoing rigorous metrology and QA checks before shipment, you are sure to experience true precision, innovation, and assurance.