We have a new suite of specialized tools for cutting and welding which we will be demoing at Fabtech.
FABTECH 2015 - Interview with Chahe Bakmazjian, Business Team Leader for Robotmaster
Chahe Bakmazjian | Robotmaster
Your company will be exhibiting at FABTECH Expo this year, what is it that makes this an important event for your company?
Fabtech is the largest and most focused north American show for metal fabrication, and with this year offering the most live product demonstrations than ever before, we are expecting Robotmaster to really stand out by demonstrating its unparalleled robotic cutting and welding capabilities at multiple booths. Robotic cutting and welding are significantly increasing in recent years and demands for fast and flexible programming has seen a sharp increase due to short-batch and high-mix applications.
What can a visitor to your booth expect to see this year?
The first thing visitors will see when they come by the Robotmaster booth, in the welding pavilion, is a live demonstration of a Fanuc robot programmed with Robotmaster performing a welding operation on a metal dome. Furthermore, at the main Hypertherm booth, in the cutting pavilion, we will have an ABB robot also programmed with Robotmaster which will be demonstrating plasma cutting capabilities by cutting our icon onto the same dome used in the Robotmaster booth. Both booths will have live simulation demos accompanying the robot cell.
We will also be using Fabtech as the ideal event to reveal a special case study video. This video highlights how we are helping shops with little to no robotic and programming experience remain competitive in the manufacturing industry and expand their capabilities in plasma cutting and welding using robots.
Any new products you will be introducing?
We have a new suite of specialized tools for cutting and welding which we will be demoing at Fabtech. These new software tools provide the user an easy way to optimize their cutting and welding processes, radically saving time and money. Users will also be able to quickly create optimized paths for plasma, water-jet and laser cutting. These new one-click automatic programming features provide ultimate robot control for error-free programs from simple to complex cuts and welds.
When you get a chance to walk the exhibit hall floor yourself, what is it you will be most interested to see?
I always enjoy walking through the exhibit hall and seeing new and familiar companies. I always focus on observing new technologies, and the more disruptive these technologies are, the more I am thrilled. This year, I will be looking out for specific ways in which robots will be used for short run cutting and welding applications.
FABTECH has over 100 educational sessions, is your company involved in any of them this year?
In the past we have attended some of these sessions and have also on occasion presented. This year, we are not involved.
When you book a booth for a tradeshow like this what are your expectations and what does your company hope to accomplish at the event?
Of course a primary goal is to find new prospective customers. However, we also use this occasion to strengthen and forge collaborations, alliances and synergies with other exhibitors.

About Robotmaster
Robotmaster is an off-line programming software that provides quick and easy tools for industrial robotics and manufacturing. Robot programmers can drastically reduce programming time and effort by adopting Robotmaster while maximizing a rapid return on their investment.
The content & opinions in this article are the author's and do not necessarily represent the views of RoboticsTomorrow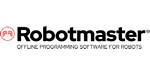 Robotmaster (Hypertherm Inc.)
Robotmaster, a Hypertherm brand, is an offline robot programming software that helps manufacturers maximize their robot's productivity with easy and efficient robot programming for a variety of applications such as cutting, trimming, milling, welding, spraying, polishing, sanding, grinding, deburring, and more. Robotmaster uses integrated CAD/CAM functionality to make robotic programming easy and intuitive for everyone, even first-time users.
Other Articles
Robots were first introduced to manufacturing assembly lines in 1978. Since then, the hardware (mechanics and control systems) has improved significantly. Yet the way these robots are programmed has not changed very much.
Successful manufacturing companies are combatting the skilled labor shortage by investing in automation and software to complement their existing workforce, meet production requirements, and attract new talent.
In the world of robotics, Offline Programming (OLP) has come a long way in a short time, and the global pandemic has jumpstarted more innovation. Industrial robots have evolved to collaborative robots ("cobots") that work side by side with their human counterparts.
---
Comments (0)
This post does not have any comments. Be the first to leave a comment below.
---
Post A Comment
You must be logged in before you can post a comment. Login now.
Featured Product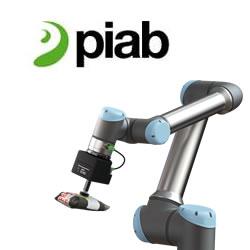 Piab's Kenos KCS gripper enables a collaborative robot to handle just about anything at any time. Combining Piab's proprietary air-driven COAX vacuum technology with an easily replaceable technical foam that molds itself around any surface or shape, the gripper can be used to safely grip, lift and handle any object. Standard interface (ISO) adapters enable the whole unit to be attached to any cobot type on the market with a body made in a lightweight 3D printed material. Approved by Universal Robots as a UR+ end effector.