In our automated future, the navigation capabilities of autonomous vehicles, devices and machines will demand high precision, stability and flexibility.

Timothy Harris | Swift Navigation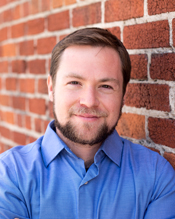 About Timothy Harris, CEO of Swift Navigation
Timothy Harris, co-founder and CEO of Swift Navigation, is focused on building a world-class organization that will power the next generation of GPS-enabled robots and autonomous vehicles. A proven leader in the high-accuracy GPS industry, Tim leads teams who are excited to drive innovation and challenge each other to achieve visionary change. Prior to Swift, he worked in supply chain consulting for OR Soft Jaenicke GmbH in Halle, Germany and in corporate finance for Emerge Digital Group where he oversaw M&A and strategic partnerships for a digital media holding company. Tim holds a JD degree from Boston University and a BA from the University of California at Berkeley.
What is Swift Navigation and what news are you announcing?
Swift Navigation, Inc. is a San Francisco-based startup building centimeter-accurate GPS technology that will power a world of autonomous vehicles. On December 8th, 2015, Swift announced that it raised an $11 million series-A round led by Lior Susan and Pierre Lamond of Eclipse, with participation from New Enterprise Associates and Promus Ventures. Series-A participants from the original seed round include First Round Capital, Felicis Ventures, Fall Line Capital, Qualcomm Ventures and Lemnos Labs. Swift Navigation's Board of Directors expanded to include Lior Susan. To date, the company has raised a total of $13.6 million in funding.
What is the company's goal/mission statement? Why are you doing what you're doing?
Swift is on a mission to enable a future of autonomous vehicles and machines to navigate and understand the world.
Legacy GPS location products are expensive, complex and closed. This is stifling innovation for the next wave generation of autonomous robots and vehicles. Swift is focused on the next generation of GPS technology where precision is redefined to the centimeter level and affordability increases by an order of magnitude.
Navigation is all about accuracy, especially when it comes to autonomous devices that perform mission-critical functions. Standard GPS technology with accuracy of about 10 feet is no longer good enough for an automated future. For instance, think about 10 feet in the autonomous vehicle scenario - 10 feet is the lane next to you, not your lane. With centimeter-accurate location, your car knows what lane it's in, your tractor knows what row it's in, and a drone can drop the package on your doorstep, not your neighbor's pool.
We provide centimeter-accurate GPS location for autonomous vehicles and devices. Our solutions are based on real-time kinematics (RTK) technology that is 100 times more accurate than traditional GPS. Our RTK positioning technology resides in software, which enables us to use commodity hardware components and deliver high-precision navigation capabilities at a fraction of the cost of traditional GPS systems. And because our RTK algorithms are software-based, Swift solutions can be frequently upgraded and easily customized.
What does the product do?
Swift Navigation provides a centimeter-accurate GPS location for autonomous vehicles—be it a tractor, drone, car, or anything else navigating the world.
Piksi™ is our first product - a low-cost, high-performance GPS receiver with Real Time Kinematics (RTK) functionality for centimeter level relative positioning accuracy.
Its small form factor, fast position solution update rate, and low power consumption make Piksi ideal for integration into autonomous vehicles and portable surveying equipment and other use cases requiring high precision GPS/GNSS.
Using commodity components, Piksi provides:
Real Time Kinematics (RTK) GPS
Low power consumption
100x increase in processor efficiency
Centimeter-accurate positioning
100x more accuracy vs. conventional GPS
Disruptive pricing ($500 vs. $5,000-$10,000)
Easy to use library and API
What problem does the product solve?
Standard GPS is precise enough for basic navigation by humans, but not precise enough for autonomous navigation by robotics like UAVs and self driving cars. High precision GPS solves this problem by delivering centimeter-accurate positioning to enable the next generation of autonomous innovations for which "close enough" positioning (10 feet or more) is simply not good enough.
Legacy GPS technologies were built originally for large, closed, vertical markets. Because of that, they come with the baggage of complex, top-down system designs that lock out innovators. Swift is working to eliminate the GPS black box. Built on an open platform, our high-precision GPS solutions slash cost, size and complexity. Our system is built to enable innovation, by lowering the barriers to entry for new adopters of this technology.
What sets Swift-Nav apart from competitors?
Swift has the potential to disrupt the established GPS industry. Instead of focusing on proprietary embedded hardware, Swift is a location data services company. We do things differently—we build in software, we use optimized electronics to make things affordable and simple and we open up our ecosystem for easy integration.
By moving GPS positioning from custom hardware to a flexible software-based receiver, Swift Navigation delivers Real Time Kinematics (RTK) GPS that is 100 times more accurate than the GPS in a cell phone at a fraction of the price of the competition.
What are the top applications for Swift-Nav's technology?
From self-driving cars and drones to precision agriculture machinery and consumer robotics, Swift Navigation provides centimeter-accurate GPS for a future of autonomous vehicles to navigate the world. With over 1,200 customers for its first product, Piksi, the company has already experienced high demand for its low-cost, high-performance GPS receiver.
At what stage of development are you and when do you expect the product to be ready for the marketplace?
Swift Navigation plans to use the funds from its Series-A raise to take current customers to scale while growing its team, and investing in core engineering and R&D. The company looks forward to introducing two next generation products in 2016.
How will you introduce the product and how will it be distributed?
Our current product, Piksi, is priced at $495 and is available through Swift's online store located at www.swiftnav.com. Swift intends to announce two next-generation products in 2016, which will also be available through our online store.
Piksi Features
Centimeter-accurate relative positioning (Carrier phase RTK)
10 Hz position/velocity/time solutions for fast updates
Open-source software and board design
Low power consumption: 500mW typical
Small form factor: 53x53mm
USB and dual UART connectivity
External antenna input
Full-rate raw sample pass-through over USB
3-bit, 16.368 MS/s L1 front-end supports GPS, GLONASS, Galileo and SBAS signals
Where is this market going? How does Swift-Nav fit in that picture?
There is a shift happening from hardware to software, and we are at the forefront of that movement.
Swift Navigation is building software to power the future of autonomous vehicles, helping them understand and navigate the world. By moving GPS positioning from expensive, closed and proprietary hardware offered by alternative GPS providers to a flexible software-based receiver using off-the-shelf components, Swift delivers RTK GPS that is 100 times more accurate than the GPS in a cell phone at a fraction of the price of the competition.
Many of today's most exciting autonomous vehicle innovations simply cannot go to market with a GPS receiver priced in the thousands of dollars —but at Piksi's price point, it can be used in scale.
With frequent firmware releases, our customers can easily customize Piksi to the particular demands of their applications, speed system integration and greatly reduce host system overhead. In addition, Piksi's use of the same open source GNSS libraries as Peregrine, Swift's GNSS post-processing software, make the combination of the two a powerful toolset for GNSS experimentation and prototyping at every level, from raw samples to highly accurate positioning solutions. With these tools, developers can quickly move from prototyping software on the bench to running it standalone on the Piksi receiver within their device.
In our automated future, the navigation capabilities of autonomous vehicles, devices and machines will demand high precision, stability and flexibility. Whether a project requires automated navigation on land, in the water, or in the air, Swift's software-based approach and RTK solutions offer the optimal combination of accuracy, low cost and flexibility. Swift is enabling a world where fields farm themselves, drones fly and land safely and autonomous transportation can take you home.
The content & opinions in this article are the author's and do not necessarily represent the views of RoboticsTomorrow
---
Comments (0)
This post does not have any comments. Be the first to leave a comment below.
---
Post A Comment
You must be logged in before you can post a comment. Login now.
Featured Product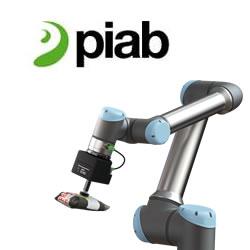 Piab's Kenos KCS gripper enables a collaborative robot to handle just about anything at any time. Combining Piab's proprietary air-driven COAX vacuum technology with an easily replaceable technical foam that molds itself around any surface or shape, the gripper can be used to safely grip, lift and handle any object. Standard interface (ISO) adapters enable the whole unit to be attached to any cobot type on the market with a body made in a lightweight 3D printed material. Approved by Universal Robots as a UR+ end effector.