At GEs Global Research Center, were also looking at the next generation of robotics – drones for aerial-based surveillance and inspection, small scale crawlers for in-situ inspection, and mobile collaborative robotics for things like machine tending in our factories.
Robotics at the Distributed Intelligent Systems Lab at GE Global Research
John Lizzi | GE Global Research
Can you tell us a bit about GE Robotics and how you fit into the robotics industry?
GE's work in the robotics space dates back to the 1960s. Back then, we developed the first true mobile exoskeleton with the US military famously known as the Hardiman. In the same decade, we also developed a walking truck that looked a lot like the Imperial Walkers you see in the Star Wars movies. The idea then was to build devices that assisted and enhanced what we can do as humans. In this case, lift things that require super human strength.
If you fast forward to today, the field of robotics is obviously so much more expansive; and the application spaces so much more diverse; but the focus and questions my Robotics team is asking are still fundamentally the same. What can robots do for us? How can robots and humans come together to do super human things?
Put simply, we view robotics as the next great industrial tool.
Today we're already doing a lot across many of our business units – aircraft engine manufacturing, nuclear inspection, and medical imaging are just a few areas where we have robots deployed.
We see tremendous opportunity for robotics across many elements of our businesses moving forward as well, and that opportunity comes in different forms - whether it's productivity in our factories, productivity in our own field service operations, or productivity and safety for our customers in the context of their own operations.
Robotics can help us tackle the 3D's - Dull, Dirty and Dangerous tasks that humans can't or will no longer need to do. Inspecting oil & gas equipment thousands of feet beneath the sea; operating in mines hundreds of feet beneath the earth; and working closely with humans to enable better, more productive assembly are just a few examples.
Recently, we gathered a meeting of the world's leading roboticists at our Global Research Center in Niskayuna, New York. At the summit, we took the pulse of this quickly evolving field and outlined where robotics in industry is heading.
What are some of the specific products an uses robotics today to help humans do their jobs better and more safely.
As I mention above, we have robots deployed in various forms and with various purposes across many of our business units. We leverage robotics and automation heavily in some of our aircraft engine component manufacturing. We also leverage robotics for all types of inspection, whether it's the inside of a gas turbine, a pipeline, or even a nuclear reactor pool. Across all of these areas, it's all about helping our teams and our customers deal with dull, dirty, and dangerous work.
At GE's Global Research Center, we're also looking at the next generation of robotics – drones for aerial-based surveillance and inspection, small scale crawlers for in-situ inspection, and mobile collaborative robotics for things like machine tending in our factories.
The beauty of being a part of GE is that the GRC's research into robotics is applicable across most of our company's industrial businesses (e.g. Oil and Gas, Aviation, Power, etc.). A big part of our job at the GRC is cross-pollination; technology developed for one business or industry can very quickly be adapted and applied to the others.
Rather than building a different robotics solution for each problem, we are building solutions that can be used across business units, and taking what works for one business and thinking about ways to apply it to our other businesses.
This ability to transfer knowledge and technology is what we call the GE Store.
For example, some of our recent work is focused on something called Guardian which is a part of a system of airborne, sea and land-based robots that we are developing to check industrial assets for wear, damage, or other abnormalities. They are trained to raise the red flag when they see something amiss and to intervene as necessary.
What do you feel are the most important robotics technology developments evolving today?
We believe that robots are the next great industrial tool and there are a number of trends/developments that are driving this.
The cost equation is changing; driven by Moore's law, the lowering cost of compute, sensors, hardware, etc.
Advances in machine learning and computer vision are enabling new levels of machine perception. The technology gap between human guided machines (such as robotic surgeons) and fully autonomous machines is the ability of the machine to understand the world around it. Fusing information from many widely available low-cost sensors into a single Unified Perception of the world around the robot will enable a host of new mobile intelligent and autonomous machines.
The collaborative robotics movement is bringing us a new generation of easily programmed, adaptable, and human-collaborative robot teaming paradigms.
Advances in autonomy and navigation, driven by investments by the DoD and the automotive world are coming to the forefront, lowering the cost of requisite sensors and enabling new adjacent applications.
What do you feel are some of the dangers facing robotic technology development over the next few years?
There are things we immediately think about as we build out new robotic systems. Increasing safety is one huge benefit for robotics across many of our industries and that needs to be a constant focus. Ensuring the systems that we build and deploy are safe for their operators, and the people and equipment around them is of utmost importance.
There are certainly challenges out there and some interesting conversations happening with respect to the jobs debate and the dangers of AI. Firstly, we see much of robotics today as a tool that will amplify human capability as opposed to replace it. Secondly, the AI discussion is an important one and one that we need to consider and advance, but it needs to be a balanced conversation that takes into account the immense amount of good that this technology can bring. There is a potential danger of letting some of these conversations shut down investment and progress in a field that could have significantly more positive impact on our economy and quality of life than detriment.
John Lizzi, Manager, Distributed Intelligent Systems, GE Global Research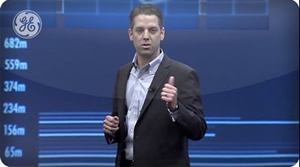 John attended Rensselaer Polytechnic Institute, graduating with an M.S. Degree in Computer and Systems Engineering after graduating with a B.S. Computer Science from Siena College. John also holds an MBA from the State University of New York at Albany. Over the past 15 years John has held a number of technical research and leadership roles as part of GE Global Research working closely with GE business units and strategic partners. Since 2011, John has led the Distributed Intelligent Systems Lab at GE Global Research focusing on a portfolio of research programs in M2M systems, autonomous systems, and robotics.
John also leads a cross-GE robotics initiative where he works across the company to drive robotics in GE business units spanning field, manufacturing, and healthcare domains. John has more than 10 filed patent applications and 10 published papers.
The content & opinions in this article are the author's and do not necessarily represent the views of RoboticsTomorrow
---
Comments (0)
This post does not have any comments. Be the first to leave a comment below.
---
Post A Comment
You must be logged in before you can post a comment. Login now.
Featured Product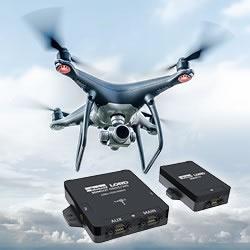 The new complete inertial navigation solution comes with GNSS/INS 3DMGQ7 sensor, 3DMRTK correction modem and real time SensorCloud RTK correction network. The sensor comes with Dual antenna GNSS, tactical grade IMU with centimeter-level accuracy with RTK. Low profile and light weight at 78 grams, this sensor is The sensor is optimized for size and weight in Unmanned Ground Vehicles, mobile robots and autonomous vehicles. The network interface 3DMRTK modem is seamlessly integrated into the 3DMGQ7 sensor supports industry-standard NMEA and RTCM 3.1 protocols. The network RTK support comes with cellular data plan. The SensorCloud RTK is a cloud-based RTK correction system with private encrypted data stream. Check out our G Series and C Series OEM products.