Sawyer is a smart, collaborative robot that can be trained by demonstration and change tasks quickly to fit the individual needs of the factory.

Jim Lawton | Rethink Robotics
Rethink Robotics recently announced distribution agreements with Freise Automation and HAHN Robotics to deliver its smart, collaborative robot, Sawyer, to German manufacturers. With Germany's Industrie 4.0 initiative in full swing, the robots will provide automation solutions that will save money and increase efficiency across the country.
Tell us a little more about the agreement with Freise Automation and HAHN Robotics.
We started our company with a great distribution partnership in the United States that helped bring our robots to U.S. manufacturers. As Rethink Robotics continues to expand internationally, strategic partnerships in other countries are essential to ensure Sawyer and Baxter are accessible globally. To that end, we often evaluate the market for potential partners with proven experience in automation and a commitment to quality. Given the country's investment in the manufacturing sector through Industrie 4.0, Germany is a natural cornerstone of the company's growth in Europe. We began vetting potential partners and settled on Freise Automation and HAHN Robotics about nine months later because of the companies' impeccable reputations.
Based in Hamburg, Freise Automation will be the exclusive Sawyer distributor in northern Germany. The company has impactful relationships and years of experience in a variety of manufacturing and automation industries, including medical, chemical, printing, automotive and heavy industry.
Headquartered in Rheinböllen, HAHN Robotics, and its parent company HAHN Automation, will manage the distribution of Sawyer in southern Germany, as well as Austria, Croatia, Czech Republic, Hungary, Poland, Romania and Turkey. They are a full-service supplier and design manufacturer specializing in automation for material handling, assembly and inspection, and research and development, and will work closely with manufacturers to help deploy Rethink's game-changing robots on the factory floor.
What tasks will Sawyer perform in German factories?
Because of Industrie 4.0 initiative, German manufacturers are turning to smart strategies and embracing collaborative robots. From auto manufacturers to smaller contract manufacturers, the country is investing in and focusing on a more flexible and dynamic manufacturing sector.
Sawyer is best equipped to perform high precision tasks such as machine tending and circuit board testing. For example, General Electric is using Sawyer in its lighting plant to position parts into a light fixture as a GE employee completes the assembly. This type of collaboration between man and machine to complete a task will soon be common in factories in Germany and around the world.
What are some of the features and advantages of Sawyer that make it the best fit?
Sawyer is a smart, collaborative robot that can be trained by demonstration and change tasks quickly to fit the individual needs of the factory. This means that a certified programmer is not required to get the robots up and running – any factory worker can easily train Sawyer in a matter of minutes – saving manufacturers countless dollars and man-hours on training. Rather than assume that production requirements will stay the same indefinitely, Sawyer is designed to seamlessly handle changes in product and demand, and therefore can easily switch between tasks and production lines without tedious reprogramming efforts. Best of all, they can do so at a fraction of the cost of a conventional, single-purpose industrial robot.
Sawyer is also equipped with force sensing and an embedded vision system to allow the robot to perform tasks much like humans do, without the need for traditional robotic safety cages. They can use advanced cognitive computing and analytics to "feel" their way into fixtures, and their Robot Positioning System (RPS) allows them to re-align themselves if they are bumped out of place when performing a task. These capabilities make them smarter than traditional industrial robots as they are able to handle real-world variability.
Sawyer looks a bit like Baxter --- what are the differences between these two collaborative robots?
Baxter is the world's original collaborative robot, and our company brought that robot to market in 2012. Known for their iconic "face screen," Baxter and Sawyer are designed to handle slightly different tasks. Sawyer's smaller size makes it ideal for small spaces, and it is specifically designed to handle precision tasks. Baxter excels in packaging and material handling tasks.
The most noticeable difference is aesthetic: Baxter has two arms while Sawyer has a single arm. While both are powered by the Intera platform, use embedded sensors and are trained by demonstration, Sawyer is lighter than Baxter and has a slightly longer reach.
What does the competitive landscape for the collaborative robotics market look like in the EU?
While all the major robotics companies have some sort of stake in the European market, Rethink Robotics is continuing the expansion of the collaborative robotics market in the EU. With Baxter, we focused on building a base in North America, where we could work closely with manufacturers to understand their needs and innovate. Sawyer is designed for global markets and will meet the demand we've been hearing about from our global partners.
By 2020, the market for this technology will exceed three billion USD according to an estimate from Barclays. We're certainly seeing that growth based on demand. Manufacturers in Germany and around the world are eager to deploy Sawyer on their factory floor, and the feedback we've received has been overwhelmingly positive.
How will Sawyer contribute to Germany's Industrie 4.0 initiative?
Germany's Industrie 4.0 initiative aims to stimulate economic growth through manufacturing innovation, and German manufacturers are looking for collaborative robots to help them become more efficient and responsive to customer demand. The country is currently investing approximately $1.5 trillion USD to help drive the growth of smart factories to aggressively achieve this goal, and collaborative robots like Sawyer are playing a major role in this growth.
The market for collaborative robots is expected to surpass three billion USD by 2020, and these smart technologies are helping companies react to market demands and shift on a dime, making it possible for manufacturers in Germany to deliver smaller lots personalized to a customer's preference. As the factory of the future slowly becomes a reality, where people work on creative innovation while machines handle the manual labor, Germany, as well as other countries around the world, will find increased value in innovative technologies.
How does this announcement fit in to Rethink's overall global expansion plan?
Rethink is actively pursuing international expansion efforts with strategic partnerships around the globe. Currently, in addition to Germany, the company has distribution partners in China, Japan, Australia and Mexico, with more partnerships soon to come. The German partnerships increase Rethink's overall footprint in Europe while serving the needs of the German manufacturing community.
Manufacturers everywhere are facing the same challenges: labor shortages, rising wages and increased demand for personalization. As more countries recognize the importance of manufacturing to their national economies, and they continue to seek innovative solutions to overcome these challenges, collaborative robots will take center stage in the next manufacturing revolution.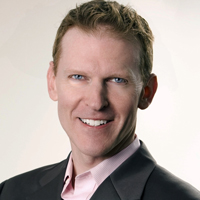 About Jim Lawton
Jim Lawton is the chief product and marketing officer at Boston-based Rethink Robotics, which developed the Baxter and Sawyer collaborative robots. The company helps manufacturers meet the challenges of an agile economy with an integrated workforce, combining trainable, safe and cost-effective robots with skilled labor.
The content & opinions in this article are the author's and do not necessarily represent the views of RoboticsTomorrow
---
Comments (0)
This post does not have any comments. Be the first to leave a comment below.
---
Post A Comment
You must be logged in before you can post a comment. Login now.
Featured Product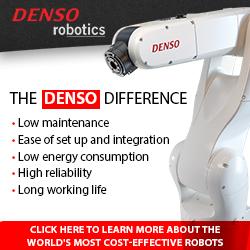 DENSO is the world's largest manufacturer - and user - of small assembly robots, employing over 17,000 of its robots in its own facilities. Over 77,000 additional DENSO robots are used by other companies worldwide. The compact, high-speed robots are used in traditional manufacturing sectors, as well as in advanced-technology applications in the medical, pharmaceutical and life sciences industries. Learn more about DENSO Robotics