Just like in other forms of competitive flying, drone pilots are constantly looking for equipment advances that will give them an advantage.
The Fastest Upcoming Sport: Drone Racing
Len Calderone for | RoboticsTomorrow
Drone racing is the fastest, most epic drone experience on the planet. The pilots that compete in the races wear goggles that give them a drone's-eye aerial view, which is streamed from cameras on their drones. It's like the pilots have been miniaturized and are actually flying in the drone.
Forget about delivering packages. Drone owners have found a much more exhilarating use for their radio-controlled (RC) drones—racing.
The drones are controlled differently than usual. Before a race starts, pilots put on video goggles that lets them see what the drone sees. Wearing a set of goggles and flying a drone at near 100 MPH is like nothing else.
The sport of drone racing began as informal races when one of these races was recorded and posted on YouTube a couple of years past. The video showed drones racing through a forest. It became a hit and the sport of drone racing got its start. It is now an organized racing competition—The U.S. National Drone Racing Championships. Last year, the competition was held in New York.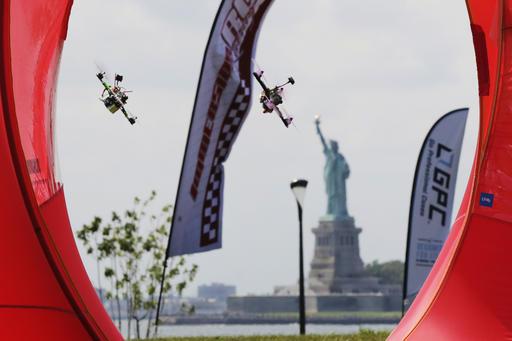 Pilots fly their small racing drones through an obstacle course on Governors Island
Drone racing is a new and exceptional sport. It features courses that are lit for night racing, LED lit drones, and competitive courses with obstacles that must be overcome by the pilots. The drones are tweaked to travel up to speeds of 120 mph. Their balance is perfectly calibrated, allowing the pilots to perform risky maneuvers, while flipping, rolling and cutting corners.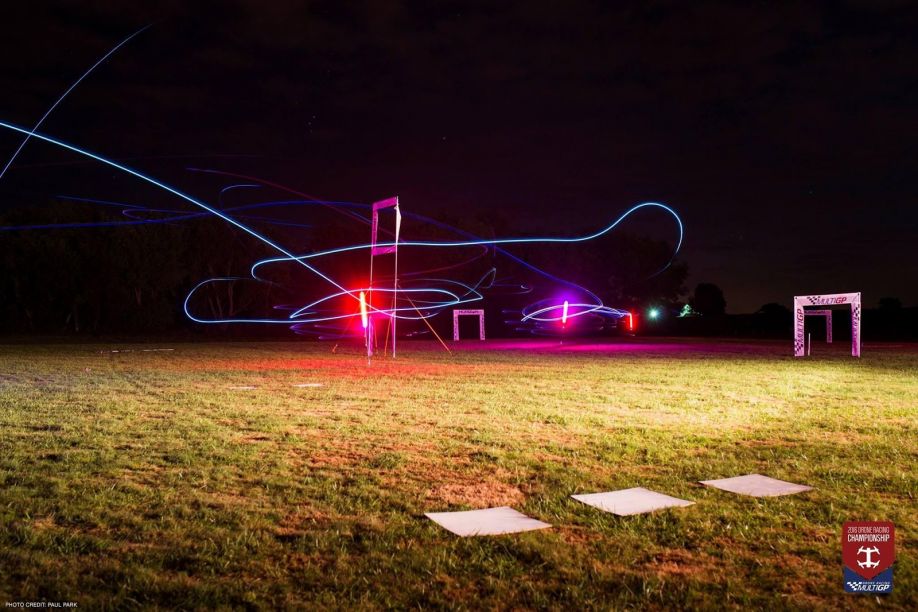 Drone races are held indoors in empty warehouses, in parking garages and outdoors on sports fields. Unquestionably, if the sport is to take off as a spectator sport, it will have to have a stadium built around the competitive course. As popularity moves the sport forward, we might just see professional pilots competing next to experienced amateurs in a real test of skill.
You won't see airplanes competing in the manner of a drone, because if the pilot commits a mistake, it would be the end of his career and life. But with a drone, a pilot can go out there and try a difficult move even if a misstep is made. The worst thing that happens is that the drone would need repairs.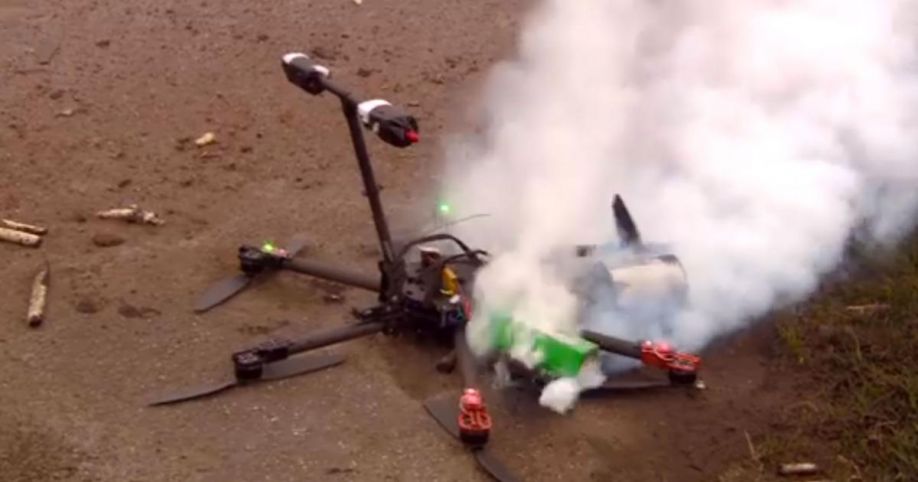 The International Drone Expo (IDE), is one of the largest gatherings of leading members in the UAV community. Last year, it had a competition in the Los Angeles Convention center. The IDE's race featured a challenging setup with demanding obstacles, as well as display monitors so that spectators can enjoy the first-person view. Watch some of the competition.
As with race car events, drone pilots must qualify to be placed in heats. The fastest in the heats will be designated the winners. In addition to the obstacle race, most competitions have a freestyle event, where the pilots are judged on their ability to perform tricks and control their drone.
Freestyle is a component of FPV (First Person View) racing. First Person View is a technique used to control a UAV from the viewpoint of the pilot. The UAV is piloted from a first person perspective by an on-board camera, which is fed with wireless technology to a video monitor, or FPV goggles.
In freestyle, pilots perform tricks, and try to fly under, though, and over various obstacles in unique locations. Drones for freestyle are usually larger than ones used for racing, or competition quads, to accommodate a larger and heavier camera. Some pilots show videos in FPV only, and some use line of sight cameras, as well.
The IDE strives to showcase cutting edge innovations and exceptional capabilities of unmanned aerial vehicles. The conference has workshops and high-level seminars led by industry experts, while incorporating the best of today's UAVs and the innovation we can look forward to in the future. The next conference will be held at the Los Angeles Convention Center March 9-10, 2018. Check it out at http://internationaldroneexpo.com/.
A typical race course would be an approximate 1,275 foot course, forcing pilots to have their 3 - 12 inch drones fly through obstacles, bridges and more for three laps. Those with the best time on day one advance to the championship on day two.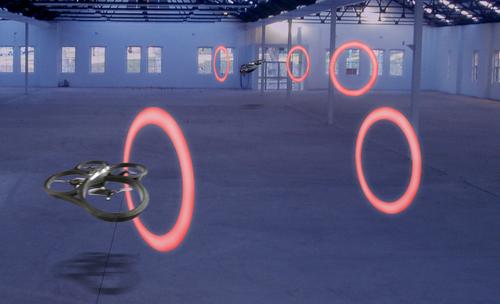 There is usually an emergency mechanical station where pilots, who crashed their drone, could have a place to go to get the parts and support that they need to get back on the course quickly.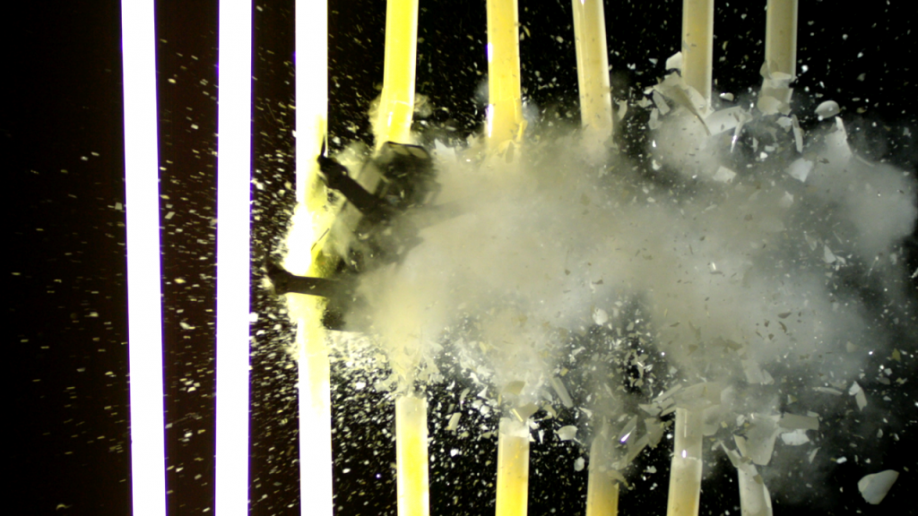 No matter what FPV system a pilot gets, they all have the same components. The three basic components of the best FPV system are the camera, the video transmitter (VTX), and the video receiver (VRX). The camera connects to the transmitter, which sends the signal on a radio wavelength determined by either the manufacturer or the pilot, which is then picked up on the receiver.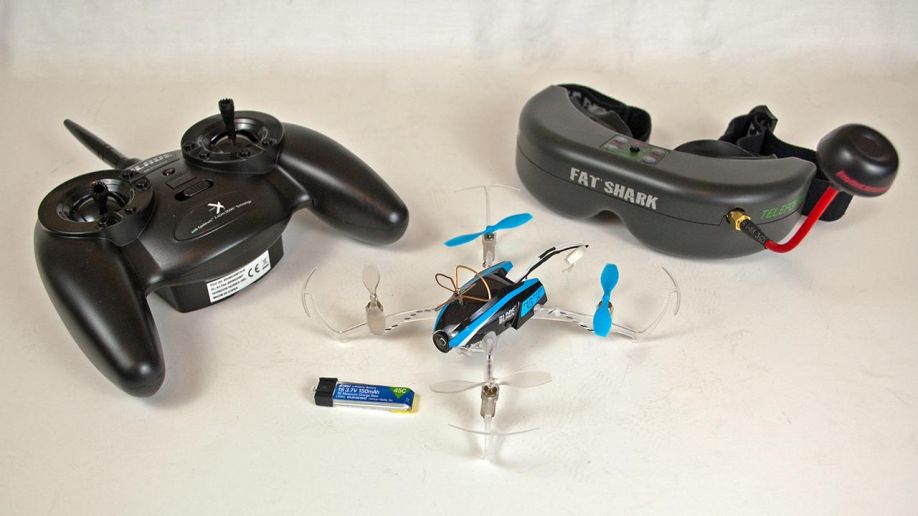 The quads that are flown during these races may fly through obstacles such as hoops, around trees, and other obstacles, such as reflective bars. The biggest and baddest races are so challenging that a pilot may have to know how to do some very flexible maneuvers just to get around the course. A professional track is so sophisticated, that a beginning drone pilot would not stand a chance.
The three top racing drones are the Hubsan X4 H107D, Storm Type A S3, and the Vortex 250 PRO. If you follow drone racing you will notice that almost every winning drone was custom built.
Just like in other forms of competitive flying, drone pilots are constantly looking for equipment advances that will give them an advantage. If a pilot wants to win at drone racing, he or she should pick a racing class and league first. Then, buy a drone kit, and finally, keep modifying the drone until the pilot wins.
Watching videos can help give a better sense of flying, and to learn about pilots, and their various styles. It can also work as inspiration to start flying. Today's young drone pilots just might be tomorrow's military pilots, flying unmanned fighter jets.
NASCAR dominates the world of racing, but it requires an expensive car and a pit crew and there are only a few exceptional drivers who can handle these powerful cars. For the most part, the audience watches the cars go around in circles. With drones, anyone can try flying one. Will it be realistic that drone racing can steal the fans away from car racing? Just maybe.
The content & opinions in this article are the author's and do not necessarily represent the views of RoboticsTomorrow
---
Comments (0)
This post does not have any comments. Be the first to leave a comment below.
---
Post A Comment
You must be logged in before you can post a comment. Login now.
Featured Product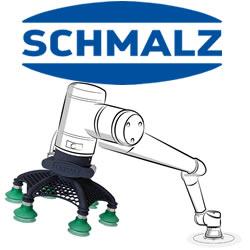 In order to interact with their environment and perform the tasks, lightweight robots, like all industrial robots, depend on tools - and in many cases these are vacuum grippers. These form the interface to the workpiece and are therefore a decisive part of the overall system. With their help, the robots can pick up, move, position, process, sort, stack and deposit a wide variety of goods and components. Vacuum gripping systems allow particularly gentle handling of workpieces, a compact and space-saving system design and gripping from above. Precisely because the object does not have to be gripped, the vacuum suction cupenables gapless positioning next to each other.