As if the DoD wasnt important enough on its own, their need for the latest and greatest in technology cannot be overstated — it might be critical to the future defense of our nation.
3 Things to Know About Getting Into Defense Robotics for the Government
Kayla Matthews | Productivity Bytes
The history of robotics is traceable all the way back to the invention of mechanical devices and machinery in ancient Egypt, but the history of modern robots is traditionally rooted in the 1950s, with the rise of widespread industrial automation.
Today, robots are nearly everywhere, from the red surface of Mars to the average consumer home and even with the Department of Defense.
Robotics is so prevalent in the 21st century that many college students and recent graduates are pursuing careers in the field.
While it is a lucrative path to follow, especially with the DoD, there are some things to keep in mind before investing your time and money into next-gen robotics.
1. Your Robots Will Require Extensive Testing
Because much of the technology in today's robots is brand-new and untested in the field, you must complete extensive research, development and testing before your project is ready for the eyes of DoD officials.
Obtaining the appropriate certifications and meeting standards like vulnerability compliance and penetration testing could mean the difference between having your idea approved or heading back to the drawing board.
These tests and certifications are also prone to change at any time. As robotics and drone technologies continue to advance, regulatory agencies will almost certainly place new controls and restrictions on such devices. Those who are unwilling or unable to modify their projects might have to look elsewhere for employment.
2. You Might Have to Adapt to New Laws and Standards in the Future
Just as much of the technology in current- and next-gen robots is brand-new, the entire field of robotics is still evolving.
The current lack of any applicable laws or quality standards might make it easier to get your idea off the ground, but you will be required to upgrade your design as laws and regulations start to take shape. If your project isn't versatile enough to adapt, you may be better off abandoning it altogether.
Some are comparing modern defense drones to the earliest models of consumer automobiles and commercial aircraft.
Devices like the Predator and PackBot drones are currently somewhat unrestricted in their movements and actions. Even if they are controversial, everyone agrees regulated combat drones have the potential to revolutionize the battlefield as we know it.
3. You'll Have to Balance Robotics Requirements With Hardware Functionality
Perhaps the most significant challenge of defense robots is achieving the perfect balance between your project requirements and the capabilities of the hardware in question. The U.S. military has used unmanned aerial vehicles, or remote-controlled drones, for years.
Many within the DoD are optimistic about introducing other unmanned vehicles — including tanks — to the battlefield, but the technology isn't quite ready.
Military experts hope to have a prototype of the next-generation combat vehicle by the end of 2022, but that means we still have several more years before a combat-ready vehicle is ready for mass consumption.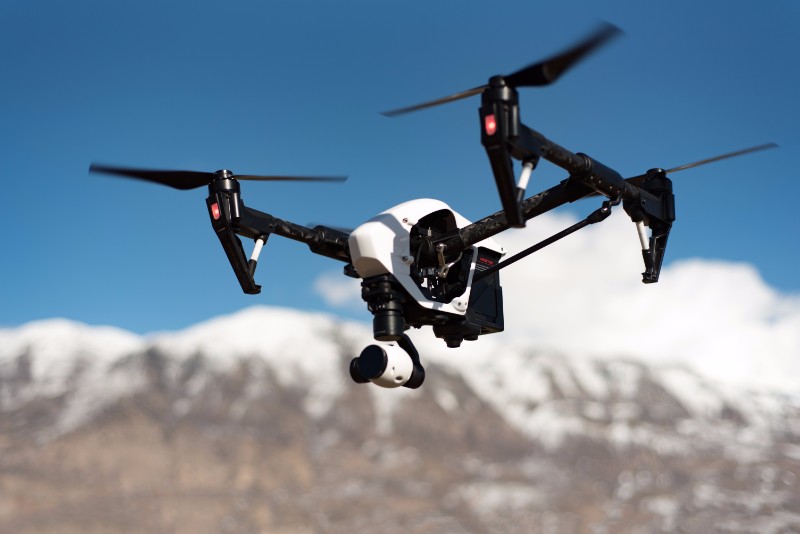 Image by Mitch Nielsen
The U.S. military currently boasts a fleet of 20,000 unmanned vehicles, including 8,000 aerial drones and 12,000 ground-based units, but some experts see this number climbing into the tens of thousands within the decade or two. This is enough to tip the scales of nearly any conflict in our favor, which is precisely what military leaders are hoping to achieve.
An Emerging, Yet Important, Sector
With rapidly advancing technology creating new opportunities across nearly all professional sectors, it's easy to understand the importance of familiarizing yourself with next-gen robotics.
As if the DoD wasn't important enough on its own, their need for the latest and greatest in technology cannot be overstated — it might be critical to the future defense of our nation.
The content & opinions in this article are the author's and do not necessarily represent the views of RoboticsTomorrow
---
Comments (0)
This post does not have any comments. Be the first to leave a comment below.
---
Post A Comment
You must be logged in before you can post a comment. Login now.
Featured Product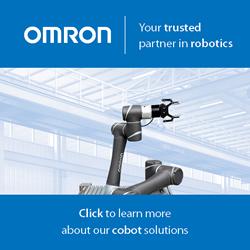 Humans and robots can now share tasks - and this new partnership is on the verge of revolutionizing the production line. Today's drivers like data-driven services, decreasing product lifetimes and the need for product differentiation are putting flexibility paramount, and no technology is better suited to meet these needs than the Omron TM Series Collaborative Robot. With force feedback, collision detection technology and an intuitive, hand-guided teaching mechanism, the TM Series cobot is designed to work in immediate proximity to a human worker and is easier than ever to train on new tasks.