The Halcyon Showcase was designed to be only the beginning of a national and global dialogue on the future of robotics policy. Several recommendations in the report are centered around the creation of groups of experts and advisory structures designed to continue the expansion of knowledge and policies pertaining to robotics and AI.
Robots Among Us: Report Looks At Future of AI, Living With Robots
Josh Mandell | Halcyon
How was attendance and how would you describe the demographic of the attendees?
Attendance was at capacity for both the VIP showcase with stakeholders and policy makers, and the public event the following day. Over 300 participants over the course of 2 days were involved in the program and many more via our facebook & youtube livestreams and other online portals. There was broad interest from representatives from the private sector, government, embassies, academia, think-tanks and the media. Most of the participants were from the DMV region, but several came from throughout the United States. The audience was also quite diverse in age, race and gender.
Will there be more showcases in the future?
The Halcyon Dialogue is designed to address many issues facing society, and will take on a new topic in early 2018, which is in the process of being determined now. Future Dialogue topics will likely include showcases similar to the Robotics Showcase, as these events are instrumental in disseminating the Dialogue's findings, demonstrating solutions, and directly engaging stakeholders.
What/who does the Halcyon Dialogue Robotics Showcase hope to impact in the world of robotics and AI?
The latest Dialogue from Halcyon hopes to provide insights into the current state of robotics and AI technologies, and provide policy-makers with the knowledge they need in order to foster the development and adoption of these technologies in a way that maximizes their advantages while mitigating the risks. The report released at the Showcase, Shaping Robotics Policy for the 21st Century, is the most comprehensive set of actionable policy recommendations to date and we hope that this report will be instrumental in the future of policy-making in this time of explosive growth in the fields of robotics and AI.
How did Halcyon come to facilitate the robotics showcase? And why is Halcyon taking part in these discussions?
The Halcyon Dialogue is an ongoing program designed to address major 21st Century challenges. Prior to this Dialogue on robotics and AI, Halcyon has addressed other major topics including emergency management strategies and social impact-based sciences. One of Halcyon's critical strengths is its ability to convene diverse experts across multiple disciplines in a "safe space" in order to have a positive global impact.
What can Halcyon and other robotics influencers do to catalyze future discussions surrounding AI and robotics?
The Halcyon Showcase was designed to be only the beginning of a national and global dialogue on the future of robotics policy. Several recommendations in the report are centered around the creation of groups of experts and advisory structures designed to continue the expansion of knowledge and policies pertaining to robotics and AI. These include international exchanges, building of transparent independent organizations, and the creation of expert fellowships throughout government.
What do the demonstrations and the report say about the future implications of AI?
There is no question that the expansion of robotics and AI technologies will have a profound impact on society. Advancements in robotics and AI have the potential to affect workforce training, education, medicine, defense, transportation, communications and many other aspects of society. The demonstrations and findings within the new report show that with the right mix of policies, governance, investment and education, that the implications of robotics and AI technologies can be beneficial to society and can mitigate potential risks associated with the growth of these technologies.
What themes did the Robotics Showcase bring up?
The report, Shaping Robotics Policy for the 21st Century, provides actionable policy recommendations and tackles a broad range of issues where the future of robots and AI will intersect with society, including:
Creating Data Standards and Best Practice;
Understanding Effects on Education, Training and Workforce;
Funding and Investment;
Minimizing Risks and Building Trust;
Bringing Technical Expertise into the Policy-Making Process; and
Executing Effective Governance and Regulatory Processes
What takeaways do you want people to have from the discussions and demonstrations that occurred at the showcase?
Currently, there is a considerable disconnect between public perception and the reality of robotics/AI technologies. Better education and outreach is required to bridge this disconnect.
The positive societal impacts from robotics and AI will require strong and early collaboration between designers, operators and users in order to build value and sustainability into a robotic system.
Most of the development of robotic and AI systems are occurring at universities and other research institutions. There needs to be strong links between universities and industry in order to bring these technologies into commercial use.
The medical field will likely be one of the most prolific users of robotic/AI technologies. In fact, many health care facilities are already using these technologies for microsurgery and telemedicine practices. Safety, trust and the sharing of data amongst users will be critical for these technologies to ultimately improve health care.
There is much we can learn from drones, autonomous vehicles and big data on how to create and implement smart, evidence-based policies in robotics/AI.
In order for policy-makers to be equipped for making evidence-based decisions, the time is now for increasing the levels of expertise within government. The report provides recommendations on how to bring such expertise into the policy-making process.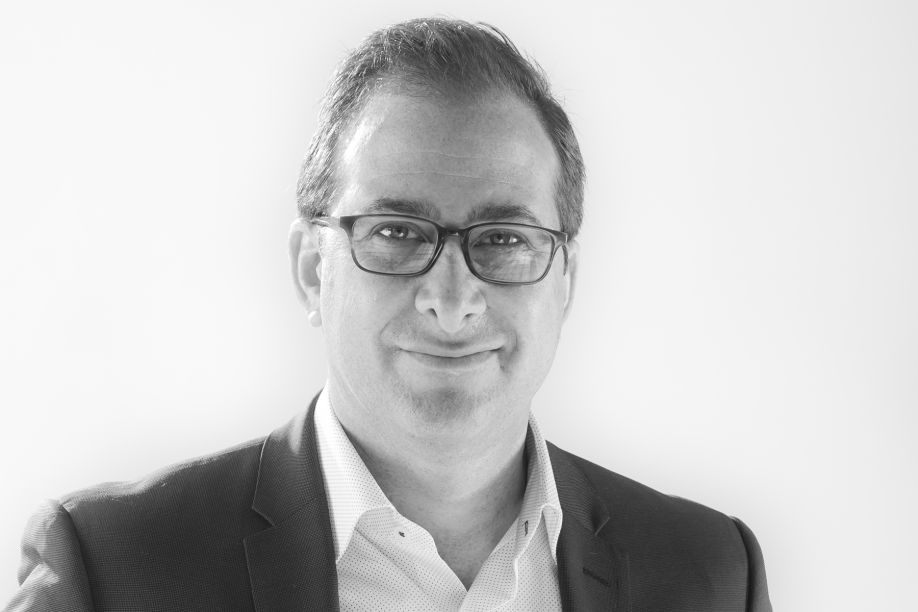 About Josh Mandell
Josh is responsible for identifying opportunities for expanding the Halcyon model internationally. These activities include the creation of mechanisms designed to meet the growing demand for supporting social enterprises that are solving 21st Century challenges around the world.
Prior to his work at Halcyon, Josh served in the Obama Administration as the Senior Adviser for Innovation and Competitiveness at the U.S. Department of Commerce where he was responsible for the development and execution of policies to support economic growth through innovation. Josh led the Office of the Secretary on portfolios including intellectual property, entrepreneurship, economic development, workforce, R&D and other aspects of the innovation economy.
The content & opinions in this article are the author's and do not necessarily represent the views of RoboticsTomorrow
---
Comments (0)
This post does not have any comments. Be the first to leave a comment below.
---
Post A Comment
You must be logged in before you can post a comment. Login now.
Featured Product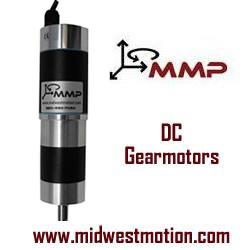 Midwest Motion Products, Inc. (MMP), is a well-established, healthy, & growing Family Owned Business, founded in 2001. MMP specializes in cost-effective standard DC Gearmotors, Motors, Controls, and ancillary equipment. Known world-wide for our "Lightning Fast" delivery capabilities, you can have a Standard Planetary or Right Angled DC Gearmotor BUILT and SHIPPED, often on the very same day you call. Offering Brushed and Brushless designs, with winding voltages ranging from 12 VDC to 120 VDC, we can deliver your "Robust & Reliable" samples within HOURS, instead of weeks, or even months.