The majority of incoming tourists will first encounter robots in the Tokyo Airport. At the time of this writing, there are seven different robots stationed at the airport. Each one features a unique and friendly archetype
Meet the Robots Taking Over a Tokyo Airport for the 2020 Olympics
Kayla Matthews | Productivity Bytes
The 2020 Olympics are just around the corner, and the stage centers on Japan's capital city, Tokyo. While this isn't the first time the games have been held in the region, or even within Tokyo's city limits, the event doubles as a showcase for next-gen technology — particularly AI-driven robotics. As the date draws near, officials throughout the country are racing to put robots in place to assist with a variety of functions.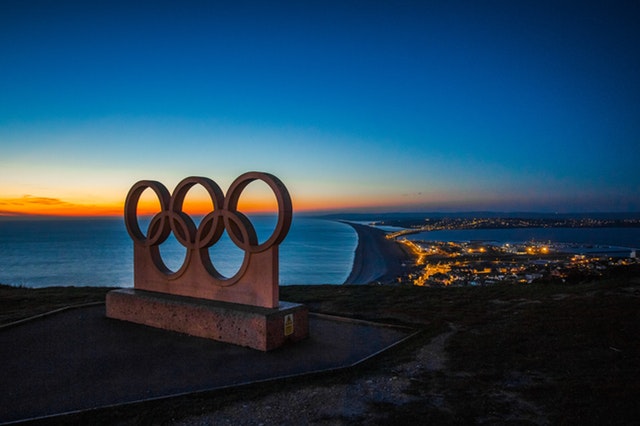 Why Robots?
Whether you like it or not, our robotic peers are here to stay. Instead of shunning them, downplaying their usefulness or stationing them in the darkest corners of the city's factories and warehouses, Tokyo wants to put the public eye directly on these robotic helpers — and they're betting that the Games of the XXXII Olympiad will help them achieve their goals.
The majority of incoming tourists will first encounter robots in the Tokyo Airport. At the time of this writing, there are seven different robots stationed at the airport. Each one features a unique and friendly archetype — like a fluffy cat or a small, humanoid-like figure — that can help guests carry their bags, translate words and sentences or provide concise travel directions.
But that isn't all. Officials are also exploring applications to bolster the experience even further by holding demonstrations and various activities. Some athletes have already participated against robotic competitors to promote this next-gen technology, so we'll likely see some special events and interactive displays in this vein, too.
Why Doesn't Tokyo Use Humans to Fill These Roles?
It seems that Tokyo officials plan to task their robots with the more mundane and menial jobs of greeting airport arrivals and providing general assistance wherever necessary. But why aren't they using human workers to fill these roles? The answer is twofold:
Robots are cool. The city of Tokyo — and the entire country of Japan in general — has always been ahead of the curve when it comes to the latest and greatest in technology. It should come as no surprise that they want to highlight their recent advancements and utilize AI-driven robotics wherever possible, and the 2020 Olympic Games provide the perfect opportunity.

Tokyo's population is aging. The effects of this are apparent across the entire country of Japan, which is currently suffering from a nationwide labor shortage. Many officials think that increased workplace robotics, especially in the industrial sector, is the solution for future sustainability throughout the country and even across the globe.
Officials in Tokyo also want to push the idea of robotics in other areas, too. With technology advancing at a record-setting pace, it won't be long before we see highly advanced robotics in other facets of our daily lives.
How Tokyo Is Setting an Example for the Future
Tokyo's innovative use of AI-driven robotics is also setting a shining example for future breakthroughs in the field. Officials hope these rudimentary robots will help humans become more comfortable with the idea of robotic technology and AI-controlled assistance. Proving that the two can co-exist is critical when gaining acceptance for the widespread adaptation of industrial robotics that is expected to occur within the coming months and years.
If their latest experiment is successful, it could open the doors for future AI integration throughout Tokyo and the entire world. The city is already home to Robot Restaurant, in the Shinjuku District, and rescue crews have employed robots to respond to natural disasters and emergencies throughout the region.
Robots are already common in several industries within Japan as well. Officials hope their integration with the 2020 Tokyo Olympics will inspire research teams and developers to come up with even bigger applications in the near future.
Robots in Tokyo and Beyond
While the Tokyo Airport isn't the first to embrace next-gen robotics, their usage in the 2020 Olympic Games will provide one of the largest public displays of robotic technology we've seen to date. Although it's easy to feel overwhelmed, anxious or even nervous at the prospect of robotic customer service and assistance, these machines truly serve one purpose: making your life easier.
The content & opinions in this article are the author's and do not necessarily represent the views of RoboticsTomorrow
---
Comments (0)
This post does not have any comments. Be the first to leave a comment below.
---
Post A Comment
You must be logged in before you can post a comment. Login now.
Featured Product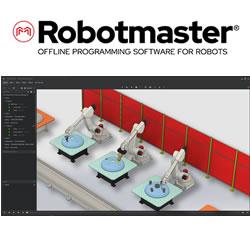 Program multi-robot cells and automatically solve robotic errors with ease. Hypertherm Associates announces a new version to its robotic programming software. Robotmaster 2024 addresses key market trends including the support for programming multiple robots in a single work cell and the demand for automatic trajectory optimization and robotic error correction.