Despite modern advancements, a great deal of robots, such as the one deployed to Fukushima in March 2017, have died as a result of the high radiation levels.

Kayla Matthews | Productivity Bytes
In 2015, the International Research Institute for Nuclear Decommissioning in Tokyo unveiled a new robot that would aid with the cleanup and dismantling of the severely crippled Fukushima power plant. Since then, they've revealed several others alongside partner brands.
The DARPA Robotics Challenge highlighted over 15 robots that can be used for such means, yet sadly, many were nothing more than concepts at the time.
Reverse engineering for nuclear components and obsolete equipment is another concern. Even in operational plants, there is the matter of waste and maintenance of current hardware. The current nuclear quality assurance program requirements are quite strict when it comes to the handling of these items. Modern robotics can be used to alleviate concerns and assure compliance.
Despite modern advancements, a great deal of robots, such as the one deployed to Fukushima in March 2017, have died as a result of the high radiation levels. The latest robot was supposed to be able to withstand up to 73 sieverts of radiation, but levels were detected as high as 530 sieverts per hour, causing the probe to die five times faster than expected.
It's disconcerting, but it also proves the need for devices such as this to handle cleanup and research as opposed to human laborers who would be putting themselves at risk. Aside from the radiation, however, these sites are incredibly dangerous in many other ways, which further warrants the use of drones, probes and remote-powered robotics.
Plants such as Fukushima are often littered with rubble and debris that would both slow down and prevent access to particular areas for the average human. That's not to say getting a robot stuck has no consequences. A $6 million Japanese robot named Quince became trapped back in 2011. To this day, it remains a hostage to the dastardly plant, serving as an obstacle to future expeditions.
Does that mean the idea of using robots to explore and research nuclear disaster sites should be scrapped entirely? Absolutely not.
The Case for Robots in Disaster Cleanup
As previously mentioned, nuclear disaster cleanup is a different beast than say, cleanup after a major hurricane or tornado. Any disaster cleanup effort is dangerous and comes with its own set of risks and setbacks. Remote devices and probes, for example, would be great during hurricane recovery where there's debris everywhere, and or flooding which prevents rescuers from physically assessing a location.
Nuclear cleanup, however, has the added stress of elevated radiation levels. Just look at the 2017 probe, which died after being exposed to levels over seven times higher than it was designed to withstand. Imagine a human exposed to such levels. The results would be horrific.
But it's about more than just surface protections. At Fukushima, the reactors are deep underwater, which would provide a series of nigh-impossible challenges for human researchers and cleanup crews. A robot nicknamed Little Sunfish was recently able to locate radioactive material thanks to its swimming capabilities and was the first to do so.
What We've Learned
There is one major lesson that has come out of all of this, and it's that we need to do better to create and design robotics and systems that can be deployed immediately, with little to no insight or training. Many of the robots deployed in current conditions were lost simply because the system and drivers were largely unprepared for the surrounding environment.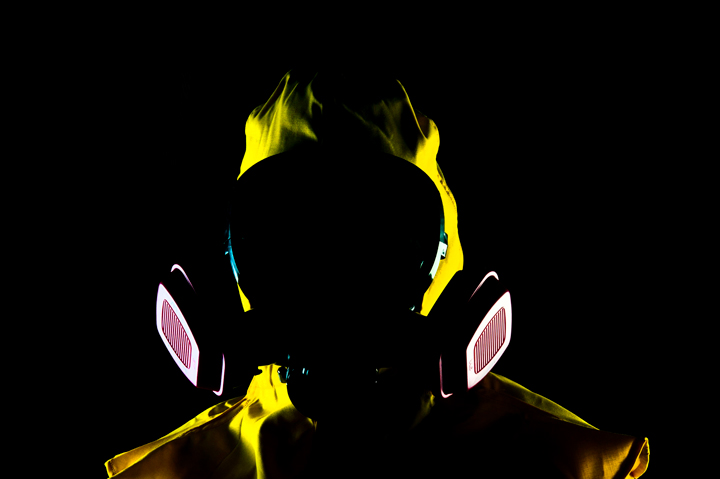 Gill Pratt, an engineer from the Toyota Artificial Intelligence Lab, said it best: "The lesson [here] is that disasters are often fast moving and difficult to predict events, where the window of time for effective intervention is small."
Robotics teams and system controllers are going to need to learn and find ways to be more nimble, more productive, and far more reliable if they hope to deploy these tools in real-world scenarios. The good news is that they're getting their training — and learning plenty of new tricks — while cleaning up the mess that is Fukushima.
Sources:
The content & opinions in this article are the author's and do not necessarily represent the views of RoboticsTomorrow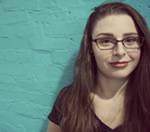 Kayla Mathews - Contributing Author
Matthews is a tech journalist and writer, whose work has appeared on websites such as VentureBeat, The Week, VICE's Motherboard and Inc.com. She is also a senior writer at MakeUseOf and the owner of ProductivityBytes.com.
Other Articles
Robots — we can't live with them and we can't live without them. Some potential applications of robotics are strange but ultimately very promising, while others seem downright pointless.
Ready or not, advanced robotics, AI and automated hardware are all making their way into the construction industry. As these technologies are adopted on a grand scale, we'll start to see many archaic processes upgraded — not just to be more modern, but also more efficient...
Today's society is one where people expect to buy things online and receive them speedily — often even the same day. The robotics sector has helped companies keep pace with those demands, forever reshaping what's possible in the retail fulfillment landscape.
---
Comments (0)
This post does not have any comments. Be the first to leave a comment below.
---
Post A Comment
You must be logged in before you can post a comment. Login now.
Featured Product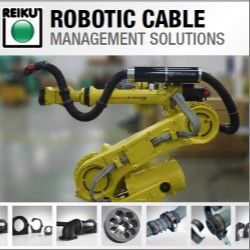 REIKU's Cable Saver™ Solution eliminates downtime, loss of revenue, expensive cable and hose replacement costs, maintenance labour costs. It's available in three sizes 36, 52 and 70 mm. All of the robots cables and hoses are protected when routed through the Cable Saver™ corrugated tubing. The Cable Saver™ uses a spring retraction system housed inside the Energy Tube™ to keep this service loop out of harms way in safe location at the rear of the Robot when not required. The Cable Saver™ is a COMPLETE solution for any make or model of robot. It installs quickly-on either side of the robot and has been tested to resist over 15 million repetitive cycles.