The sub-group of surgical robotics is the fastest growing area of robotic and automation adoption in the healthcare industry. We now have the ability to perform surgery with a higher level of accuracy than ever before and even perform surgeries in remote locations
Investing in Robotics
Brian Gahsman | AlphaCentric
Which companies are making the most exciting strides in robotics today? Who are you watching?
Due to the nature of my business I am unbiased and exited by all of the technological strides in robotics and automation. I have a short list of over 150 companies that I am tracking and watching regularly. Over the past two decades industrial manufacturing has been the largest subgroup in the robotics and automation space which has seen massive global adoption. The leaders in this area have been the likes of Kuka AG (KU2 GY), Fanuc (6954 JP) and Yaskawa Electric (6506 JP). The second area that I watch very closely is medical and surgical robotics which is a space that went from one publicly traded company to over a dozen in the past five years. Examples of some of the current emerging players in medical robotics that I keep a very close eye on would be Transenterix (TRXC) and Corindus Vascular Robotics (CVRS).
What does it mean to investors that some companies are starting to use robotics and automation in their manufacturing?
In the world of industrial automation and robotic manufacturing Japan has become the clear leader. The reason that Japan is the leader in industrial automation and robotics is that years ago Japan realized that they had an aging workforce which could potentially have a devastating impact on the Japanese economy. Due to this Japanese firms aggressively shifted focus to automation and robotics and over two decades later Japan has become the largest producer of industrial robotics in the world. The largest producer of industrial robots is Fanuc (6954 JP). Fanuc has a global footprint with facilities all over the world from Japan to China and even large facilities in Michigan and other U.S. states. Fanuc has recently hit a milestone with the production over 600,000 industrial robots and will soon open a new factory in August of 2018 which will increase capacity from 6,000 to 11,000 units per month.
Besides the current leaders being Japan and Europe, a new party is emerging as a dominant force in the global robotics and automation demand and supply chain, China. China has recently introduced a policy called "Made in China 2025" whereby China plans to automate all of it's manufacturing by 2025. China is the world's largest manufacturer, in general, so the impact of this policy on the robotics and automation market adds fuel to what is currently one of the fastest growing areas of global investment. Over the past two decades we have seen global robotics firms partner with the likes of Ford, GM, Tesla, Amazon and a plethora of the largest companies in the world to automate manufacturing. This has created an elegant driver of demand being that once one manufacturing firm implements such automation which significantly reduces margin cost and increases output, any competitor in the industry has no choice but implement similar automation in order to survive. Fanuc as well as other companies such as Yaskawa Electric (6506 JP), Mitsubishi Electric (6503 JP), Omron (6645 JP), Harmonic Drive Systems (6324 JP) and Kuka AG (KU2 GY), to name a few, have expanded their capacity which has created somewhat of a domino effect across not only manufacturing but also logistics, distribution/packaging, food & beverage, consumer goods, healthcare and almost every other industry group.
How do you see the healthcare industry being impacted by robotics in the next few years?
The economic impact of industrial automation has been incredibly beneficial, but I feel the human life is of much more fundamental importance. The adoption of robotics and automation in the healthcare industry has been growing at a rapid pace over the past two years. The top three areas of healthcare currently being impacted the most are clearly laboratory automation, pharmaceuticals and surgery.
Tecan Group (TECN SW), a Swiss company with a $2.5 billion market capitalization, is the clear leader in the space of laboratory automation offering advanced robotic sample processors, advanced sensors and customizable automation of the entire diagnostic workflow. In simple terms, Tecan can take an entire laboratory setting with multiple testing lines and automate each line with singular or fully linked automation components similar to the automation of a manufacturing line. These systems are faster and more accurate than could have ever been done manually and similar to automobile manufacturing increasing output by more than 4x after implementing automation, the same goes for laboratory automation except instead of producing more cars these systems are able to complete more tests and diagnostics which allow the healthcare industry to identify diseases and test potential cures at a faster rate than ever before which overtime can save many more lives.

Omnicell Inc. (OMCL) produces workflow automation for healthcare facilities, pharmacy and supply system automation. Omnicell has a full suite of automation and robotic systems such as their XR2 Automated Central Pharmacy System, ROBOT-Rx Central Pharmacy Robotic System and the Robotic Medication Pack Dispensing. These systems prevent potential medical errors while increasing efficiency and improving supply chain management. Companies like Omnicell have the potential to reduce a great deal of the controversial drug pricing issues.

Surgical robotics is the fastest growing area and an entire sub-group composed of an increasing number of companies offering surgical robots for a variety of procedures. The top human surgeons in the world share a specific weakness, a limited amount of manual dexterity, which has unfortunately given use of the common phrase "inoperable." Well the word inoperable is about to be lost from our vocabulary forever being that robots do not have such limits of manual dexterity. The most well-known of these companies is Intuitive Surgical (ISRG) with their release of the da Vinci robot over a decade ago followed by a series of new systems such as the da Vinci X which can perform surgeries remotely to areas where a surgical specialist may not be available. Over the past five years Intuitive Surgical has become only a member of the growing list of surgical robotic systems.
Should investors be paying attention to surgical robotics?
As previously stated, the sub-group of surgical robotics is the fastest growing area of robotic and automation adoption in the healthcare industry. We now have the ability to perform surgery with a higher level of accuracy than ever before and even perform surgeries in remote locations that do not necessarily have specialized surgeons readily available. If your life was on the line would you choose a human to perform your surgery or a robot with an infinitesimally small margin of error? As I have discussed, Intuitive Surgical's da Vinci machine has become somewhat of a household name as well as seen massive adoption by hospitals around the globe. The future of the da Vinci machine may be that a surgeon can simply upload any of a variety of procedures into the system and the robot will be able to complete the surgery without human interaction. The machine is not currently that robust and while each new procedure will need individual FDA approval the stage has been set for a massive amount of competition in the surgical and medical robotics space. There is currently a comprehensive market emerging of publicly traded companies involved in surgical robotics with FDA approval and expanding into hospitals all over the world. I see this space as having the highest potential for investment growth over the next decade. Some of these companies and their specific procedures are as follows:
Laparoscopic (minimally invasive) Surgery:
Intuitive Surgical (ISRG) – da Vinci Surgical System
Transenterix (TRXC) – Senhance Surgical System
Spine and Brain Surgery:
Mazor Robotics (MZOR) – Renaissance Guidance System & Mazor X
Globus Medical (GMED) – ELSA-ATP System
Cardiovascular Procedures:
Corindus Vascular Robotics (CVRS) – CorPath GRX
Arthroscopic Surgery:
Smith & Nephew (SN /LN) – NAVIO Surgical System
Radiation Therapy:
Accuray (ARAY) – CyberKnife
Elekta AB (EKTAB SS) – Versa HD, Elekta Infinity, Elekta Synergy, Precise Treatment System and Elekta Compact
Hair Transplant:
Restoration Robotics (HAIR) – ARTAS System
Exoskeletal Systems:
Ekso Bionics Holdings (EKSO) – EksoGT, EksoZeroG and EksoVest
Myomo (MYO) – MyoPro Orthosis
ReWalk Robotics (RWLK) – ReWalk Personal 6.0 and ReWalk Rehabilitation System
Are there active markets for service robots or are they still a bit futuristic?
The market for service robots is not futuristic by any means. According to the IFR the market for professional use service robots for was $5.2 billion in 2017 with an expected average growth rate of between 20% to 25% from 2018 to 2020. Professional use service robots would be companies such as Knightscope with their robotic surveillance systems. The projection for personal use service robots could reach $11 billion in the same time period. Personal use robots being companies such as iRobot with their robotic vacuums. I have noticed that the upward revisions to these growth estimates is happening much more frequently due to the fact that 29% of the market are startups and that number is growing each day. There are currently 700 registered service robotics companies around the world. One of the most diversified robotics companies in the world, Kuka AG, was recently acquired by Midea which a Chinese company and the largest major appliance producer in the world. This acquisition will enable robotics to be incorporated in a vastly more diversified arena of service robots.
Are there any other sectors that investors should be keeping an eye on for future robotic developments?
Robotics and automation is not a sector or industry group, instead it is a diversified revolutionary area that touches almost every sector and industry group. That being said, the future momentum of robotics and automation relies heavily on advancements in machine learning, AI and IoT. We have seen incredible economic advantage with the global adoption of robotics and automation over the past decade but many of these systems still rely on manual programing for operation. What is happening now with the adoption of robotics is a simultaneous evolution in artificial intelligence. The ability to program robots with advanced learning algorithms will promote exponential growth and demand for robots that we have even yet to conceive. Remember cell phones before smartphones with touch screen technology and how that technology has literally changed our lives in a very short period in ways we never expected. That is the same magnitude of change that the merger of robotics before and after being paired with AI will see. There are not a large number of publicly traded companies that could be considered a pure play in AI but there are many companies who are at the forefront of the technology such as Nvidia (NVDA), IBM and even the recently announced collaboration between Fanuc (6953 JP), Hitachi (6501 JP) and Preferred Networks making advancements in the "smart factory" which is an emerging space itself with other players such as KION Group AG (KGX GY) and Kardex AG (KARN SW).
What is your criteria for investing in a robotics company? What should be on an investor's checklist?
I do not invest in companies who just use and benefit from robots. For example, just because Amazon uses robots and automation systems does not make Amazon a robotics or automation company. The same thing with John Deere. John Deere is using robotic agricultural equipment right now, but that does not make John Deere a robotics company. So, I specifically research and target investing in companies that are manufacturing the robots, the automation equipment, the sensors, the motors, IoT, and it has to be a pure play meaning that they must specifically derive revenues from producing and selling robotics, automation equipment and components.
About Brian Gahsman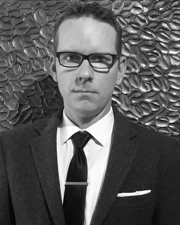 Brian Gahsman is a Portfolio Manager for AlphaCentric Global Innovations Fund. Gahsman graduated with a Bachelor of Business Administration in Finance from the quantitative securities analysis program of Haworth College of Business, at Western Michigan University, in July of 2004. Brian served as a Global Network Management Consultant, within the International Asset Services Group, at Wells Fargo. His responsibilities included oversight and account maintenance of Foreign Securities and American Depository Receipts. In April of 2008, Brian joined the Leuthold Group (Leuthold Weeden Capital Management) as an Operations Research Analyst/Institutional Trader. In April of 2013, Brian joined investor Steve Leuthold as portfolio manager co-managing the Leuthold Strategies Fund along with a number of private accounts. In this capacity, Brian mainly focused on investments in global water, robotics & automation and biotech. In 2015, Steve Leuthold formally retired and the Leuthold Strategies Fund was closed. In July 2016, Brian, along with Rob Branton, formed Gahsman Branton, LLC to focus exclusively on making investments in businesses benefiting from the robotics and automation theme.
The content & opinions in this article are the author's and do not necessarily represent the views of RoboticsTomorrow
---
Comments (0)
This post does not have any comments. Be the first to leave a comment below.
---
Post A Comment
You must be logged in before you can post a comment. Login now.
Featured Product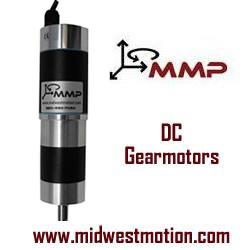 MMP is well known for our Lightning-Fast Delivery Capability, Huge On-Hand Inventory, High Volume Capacity and Time Tested and Proven Reliability Methods. Our 100+ years of combined work experience and being able to deliver continual committed service to design and engineer ideas into reality gives us a competitive advantage in the motion control industry. If you need a sample right away, we can be a project-saving convenience for you, so contact us today!!