Modular construction isnt new, but robots are making it more efficient than ever while addressing a labor shortage. Bringing robotics into the equation allows more parts of the building process to happen in customized facilities.
Robotic Solutions in the Architecture Industry
Kayla Matthews | Productivity Bytes
Most people are familiar with robots used in packing plants, retail stockrooms and similar environments, but don't often associate robotics with architecture. Due to numerous impressive advancements, however, times are changing.
Architectural robots display excellent precision while saving tremendous amounts of time, and both those characteristics are advantageous for the industry at large. There are many ways robots in architecture are making things possible that weren't feasible in past eras.
1. Speedy Construction of Complex Timber Framework
Researchers in Switzerland have come up with a way to use robots in construction projects that require timber frames.
While going through a process that includes an assembly line-like system, one robot picks up a piece of timber, serving as a guide while the wood gets cut to the proper size. Meanwhile, the next robot drills the holes in the material that connects the beams.
Finally, the two bots work together to ensure the arrangement of the timber in space matches the precise details contained within a computerized layout. These robots save time because they put the timber in geometric formations that have the required load-bearing characteristics without the use of plates for reinforcement.
2. Less Restrictive 3-D Printing Possibilities for Architects
Researchers at MIT combined the advancements in robotics and 3-D printing to engineer a system that prints objects of any size and moves freely throughout its environment, unlike most 3-D printers that work in confined spaces.
People associated with the project say this technology will smoothly adapt to the architectural industry and align with existing building codes.
To demonstrate the worthiness of this robotics technology, the team used it to build a dome that was 50 feet in diameter and 12 feet high in under 14 hours. Representatives say because this robot is self-sufficient and even has a scoop to prepare the ground before building, it could potentially help create shelters after disasters.
3. Giving More Fabrication Options to Architectural Students
Students studying architecture at the University of Illinois now have more options for bringing their ideas to life, thanks to a robotic arm.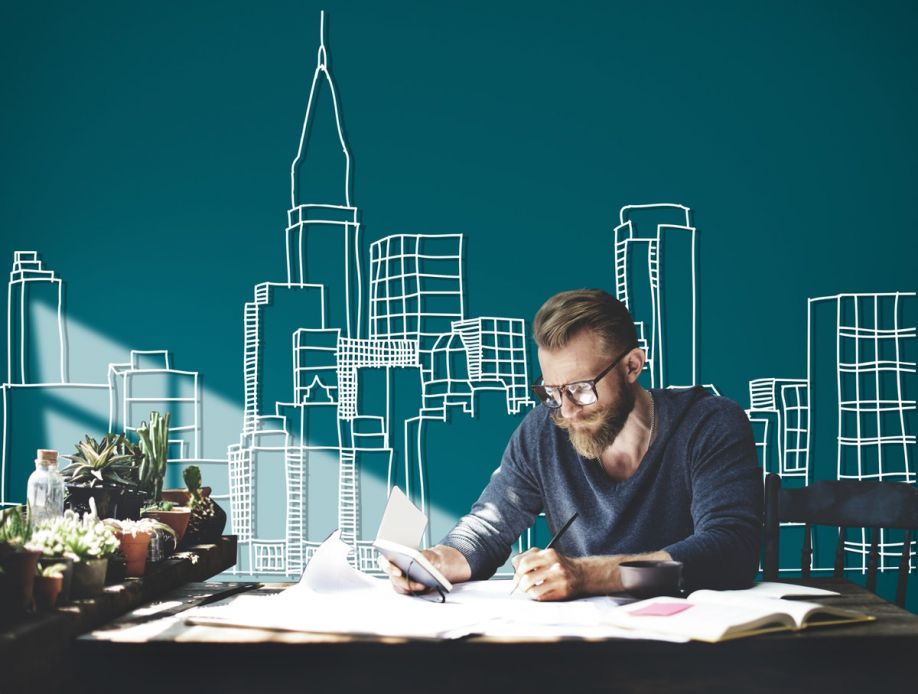 Image by Rawpixel

The educational institution's recent investment can reportedly work with materials in ways traditional fabrication tools cannot. That means students will enjoy more participation in building their products, instead of drawing the plans for them and depending on others to take care of construction. The robot can work on a project up to 18 feet long, thanks to an arm that can turn on six axes.
Architects depend on numerous materials while working on projects. Now, students can get more experience working with them in laboratory environments before going out into the real world.
4. Making Homes More Accessible to People Who Need Them
A team of people in Nantes, France, is seeking to remedy the housing crisis that leaves people around the world homeless.
During a showcase at Nantes Design Week, they used a system called BatiPrint3D that has a robotic, laser-guided arm and 3-D printing capabilities to introduce the home, which only took a few days to build after the team ironed out the initial project specifications.
The 95-square-meter abode will be available for people who are on the social housing list in the area. If that initial structure works as expected, it could drastically change the long waiting periods and the general shortage of accommodations associated with worldwide social housing initiatives.
5. Facilitating the Increased Prominence of Modular Buildings
Many companies seeking to erect new buildings choose modular construction as their preferred method. It involves preparing various pieces offsite in a factory, then transporting them to building sites.
Once they arrive, the structures are already more than halfway complete in some cases. The head start that happened in a factory dramatically reduces the overall time that passes before families can move into homes or businesses can start using buildings to serve customer needs.
Modular construction isn't new, but robots are making it more efficient than ever while addressing a labor shortage. Bringing robotics into the equation allows more parts of the building process to happen in customized facilities and results in less dependence on construction workers.
Plus, the technology is so advanced that robots can help build homes of all types — including multi-family units — yet the buildings look the same as abodes built using traditional techniques.
And, because most of the construction happens indoors, inclement weather doesn't become a problem that puts projects behind schedule.
This list illustrates the significant promise associated with robotics and architecture.
As developments continue to emerge, it'll be fascinating to see how they affect projects around the world.
The content & opinions in this article are the author's and do not necessarily represent the views of RoboticsTomorrow
---
Comments (0)
This post does not have any comments. Be the first to leave a comment below.
---
Post A Comment
You must be logged in before you can post a comment. Login now.
Featured Product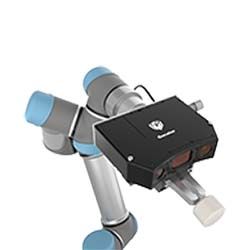 Easily integrate Gocator® 3D line profile and snapshot sensors with a variety of industrial robots to deliver high-performance 3D results in vision guidance, flexible inspection, material dispensing, and automated assembly with smart pick-and-place. Adding 3D vision to a robot turns repetitive, fixed motion into smart movement that can unlock greater value for your automation investment.