While the obvious benefit of robotic technology is to automate business processes, there are an abundance of opportunities for robotic technology to improve the lives of humans without engaging in automation.
Robotic Technology Goes Beyond Automation
John Santagate | IDC Community
Reprinted with permission from the IDC Community blog:
Automation is a clearly a top reason for companies looking into the use of robotic technology within their business processes. However, it is important to realize that, while many robots are designed for automating tasks, there are others that are designed to augment human capabilities rather than automate tasks. We tend to think of robots as either robotic arms or autonomous mobile robots operating autonomously in business settings. Such devices often focus on improving productivity and efficiency in business operations. On the other hand, there are several elements of robotic technology that are focused on improving human safety or giving humans increased strength, stamina, or precision. This post will take a look at a few examples of how robotic technology is enhancing human operators rather than automating tasks.
One of the most obvious applications of robotic technology that is designed to augment human capabilities rather than automate tasks is in the area of surgical robotics. These devices are designed to be manually operated by a surgeon while extending the capabilities of the surgeon. One of the most widely known examples of robotic technology for surgery is the da Vinci robot by Intuitive Surgical. The technology allows a surgeon to remotely operate the robot using a 3D high definition vision system as well as multiple robotic arms, each cable of being equipped with a different surgical tool.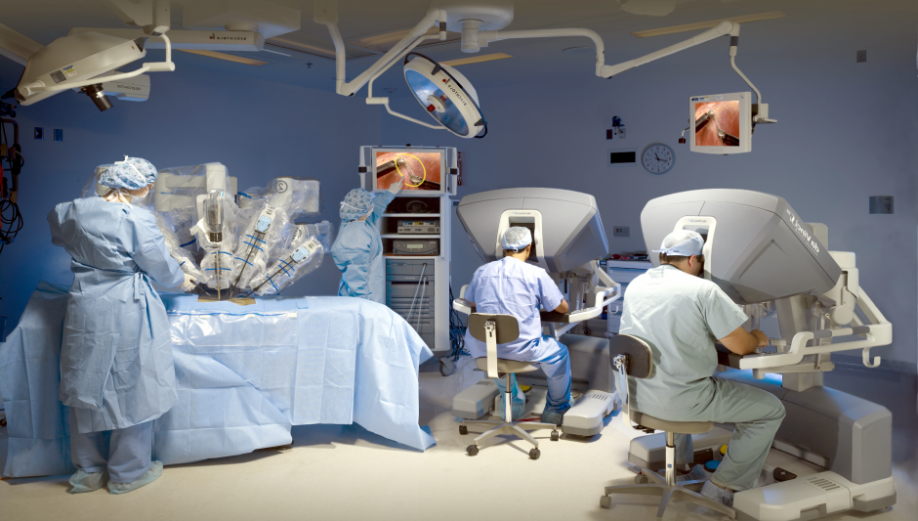 da Vinci Surgical Robot by Intuitive
Benefits of using robotic technology in surgery include the ability to operate in smaller incisions, enhance the precision of the surgeon, and increased mobility (the robotic arms are able to move in ways that a human hand and wrist can not). When thinking about the potential "value" of using such robotic technology in surgery we can think about the benefits to the patient including but not limited to: reduced scarring, faster recovery times, and shorter stays in the hospital. The International Federation of Robotics (IFR) notes 1600 units of medical robots (including surgical robots) were delivered to the market in 2016, with an average price of $1 million per unit. While the da Vinci is one of the most notable devices in this space, several other companies compete in this space as well including:
This list represents a few notable vendors in surgical robotics, yet the field is made up of many vendors and is continuing to grow as companies come up with new and innovative ways to leverage robotics in the operating room.
Another example of robotic technology that extends the skills and capabilities of humans, rather than automates processes, is powered exoskeletons. Exoskeletons have multiple uses from helping injured people walk to enabling people to lift heavy weight with little effort in a warehouse. From a healthcare perspective, there are several vendors with exoskeletons on the market today that are helping people with mobility related ailments to improve their ability to walk, move, and rehabilitate an injury. Companies with medical related exoskeleton suits include: Cyberdyne, Ekso Bionics, Rewalk Bionics, and Rex Bionics. Each of these companies, as well as several others, manufactures exoskeleton technology designed to enable mobility and rehabilitation.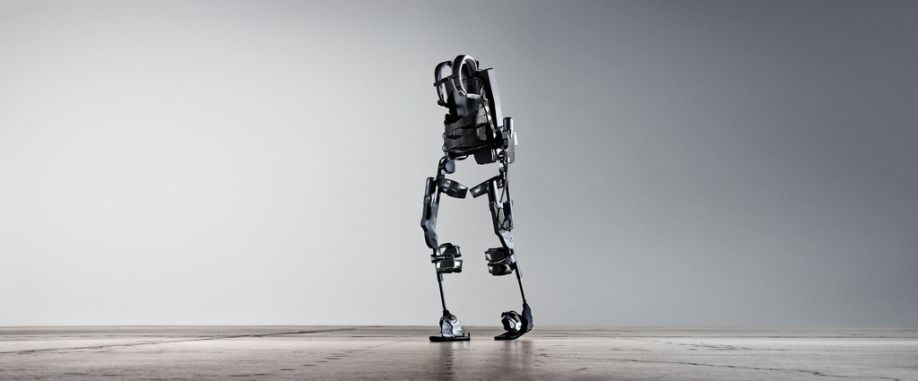 Ekso Bionics Ekso GT
In addition to the opportunity for exoskeleton suits for medical related usage, the technology is also becoming useful in industries where workers are at risk of work related injury due to repetitive and strenuous motion and heavy lifting. A report by Liberty Mutual found that the leading cause of work related injury in the United States, accounting for $13.8 billion in cost in 2017, is overexertion. This is a problem that companies like Sarcos, Ekso Bionics, Laevo, and others are working on to improve the health and safety of any company's most important asset, its people. In fact, the importance of this technology to the future workforce is so great that several major manufacturing companies (Bechtel, BMW, Caterpillar, Delta Air Lines, GE, Schlumberger, Wurth Industrie Service, and others) have teamed up with Sarcos to drive development of its exoskeleton suit the Sarcos Guardian XO and Guardian XO Max. The group is collaborating under the newly formed Exoskeleton Technical Advisory Group (X-TAG). "The opportunity to deploy powered, full-body industrial exoskeletons that reduce injury and dramatically enhance human strength, endurance and precision is more proximate than most people realize," said Ben Wolff, chairman and CEO of Sarcos Robotics. "Top innovators, thought leaders and industry experts across key industries have joined with us to create the safest, most productive and cost-effective workforce in the world and provide us with industry and safety requirements guidance to ensure we meet industry needs in advance of commercial deployment."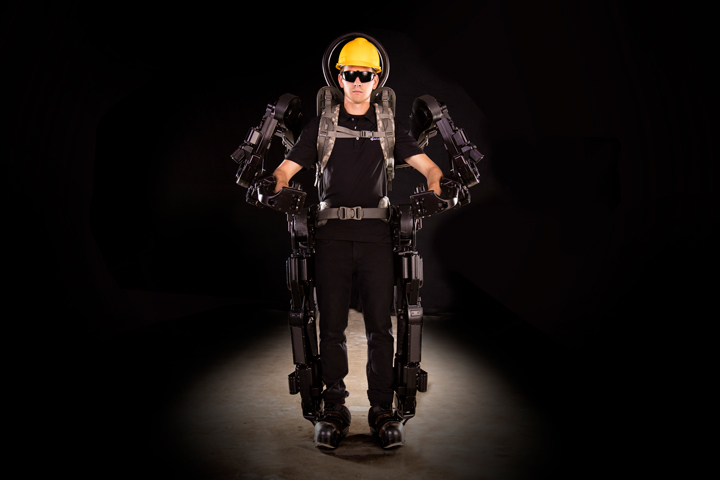 Sarcos Guardian XO Max
While several companies have exoskeleton suits currently available in the market, Sarcos has decided to engage with industry to improve the development of its Guardian XO suits to ensure that they meet the requirements of their target market. At the time of this writing, Sarcos is targeting a late 2019 release of its exoskeleton suits. The IFR noted that in 2016 there were over 6000 exoskeleton suits shipped worldwide. Clearly an emerging market, but having seen multiple examples of current state exoskeleton suits at industry conferences lately as well as seeing the buzz around the technology at these conferences (including IREX in Tokyo and Hannover Messe in Germany) it is apparent that the technology is viewed as having the potential add significant value by augmenting human performance in the workplace.
In addition to surgical robotics and exoskeletons, robotic technology is enabling people to do more, improve safety, and extend their reach in several other areas:
Telepresence Robots - these are mobile robots that allow a person to have a physical presence from a remote location. Audi is using the VGo telepresence robots from Vecna Technologies to improve their service department. For example, if a service technician in the United States is having trouble with an issue, they can link up with a service specialist in Germany who will follow them to the vehicle and be able to see the issue to help diagnose and solve the problem.
Remote operated inspection - Inspection of things like pipelines and holding tanks can be time consuming, challenging, and dangerous. Robots are helping to improve inspection processes by enabling a human to direct the navigation of a robotic device, equipped with various sensors, to reduce the time, complexity, and risk associated with such inspections. The Sarcos Guardian S is such a device that can be equipped with various sensors, complete with high definition vision systems and the (optional) ability to actually climb metal structures.
Emergency Services - Emergency response is as dangerous an occupation as they come. Robots are being built to allow people to remotely respond to issues in nuclear power plants, dispose of bombs, engage in search and rescue, and even provide visibility into inaccessible areas for situational awareness. The T7 by Harris Corporation allows emergency responders, and military personnel, to handle and dispose of explosive devices and help in hazardous material clean up without putting their health and safety at risk.
While the obvious benefit of robotic technology is to automate business processes, there are an abundance of opportunities for robotic technology to improve the lives of humans without engaging in automation. The systems described in this blog represent a few of the uses of robotic technology that require a human to physically operate the device. Robotic technology continues to improve resulting in new and innovative ways in which robotics is improving business processes and helping to improve human performance and safety. So, the next time you think about robots, consider the role of the technology beyond automation.
The content & opinions in this article are the author's and do not necessarily represent the views of RoboticsTomorrow
---
Comments (0)
This post does not have any comments. Be the first to leave a comment below.
---
Post A Comment
You must be logged in before you can post a comment. Login now.
Featured Product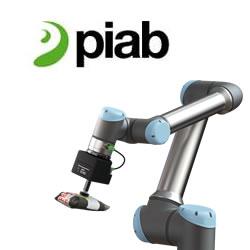 Piab's Kenos KCS gripper enables a collaborative robot to handle just about anything at any time. Combining Piab's proprietary air-driven COAX vacuum technology with an easily replaceable technical foam that molds itself around any surface or shape, the gripper can be used to safely grip, lift and handle any object. Standard interface (ISO) adapters enable the whole unit to be attached to any cobot type on the market with a body made in a lightweight 3D printed material. Approved by Universal Robots as a UR+ end effector.