The high-costs and inefficiency of last-mile delivery make it prime real estate for automation, with the autonomous delivery market looking poised for exponential growth in the coming years.
The Top Ten Autonomous Delivery Solutions of 2018
Contributed by | Eliport
Reprinted with permission from Eliport's blog:
Autonomous delivery is in vogue. One recent report by Mckinsey suggested that we will soon inhabit a world where 80% of all parcels will be delivered by autonomous vehicles. Another estimated that the global, annual price tag of last-mile delivery is around $86 billion, with staggering year-on-year growth rates. With Starship's ground-based robots already delivering pizza in some European cities, and Amazon pouring money into developing air and ground-based solutions, this is not hard to believe. The high-costs and inefficiency of last-mile delivery make it prime real estate for automation, with the autonomous delivery market looking poised for exponential growth in the coming years. We will take a look at some of the robot delivery solutions being developed and tested today:
Air-based
Amazon Prime Air
Amazon Prime Air is a delivery system developed by Amazon that is designed to safely deliver packages to customers using unmanned aerial vehicles (a.k.a, drones). Customers choose from a selection of items in an Amazon fulfilment centre near their homes and just moments after they order, an Amazon drone makes it way down an automated track and lifts off into the open sky, heading to its destination completely on its own. Travelling at a height of roughly 400ft, carrying packages up 5 pounds, guided by GPS and using so-called 'sense-and-avoid' technologies, these drones deliver packages in under 30 minutes. Amazon delivered their first air-package in December 2016, in Cambridge, UK, and they plan to expand their trial to hundreds more people in the coming months.
Zipline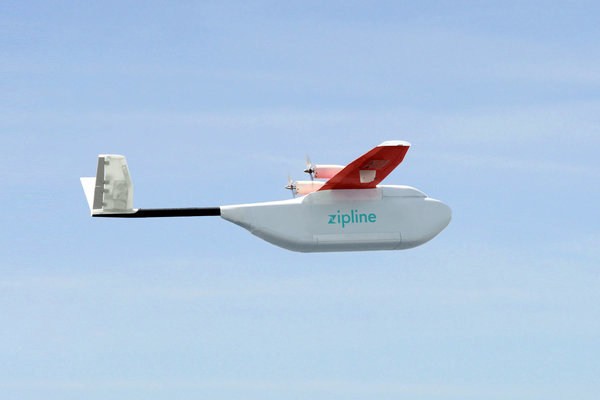 Zipline is a San-Francisco-based autonomous drone start-up that aims to facilitate the safe, quick delivery of medical supplies, such as vaccines, medicine, and blood, in African countries where this is not currently possible due to unsuitable infrastructure and delivery chains. Marketing themselves as a facilitator of 'lifesaving deliveries by drone', they are now a vital tool for medical professionals in Rwanda. Most drones can only travel around 15 miles and tend to hover like helicopters as they lower a package by cable, or actually land; Zipline's drones, however, need to provide timely delivery of medical supplies across dozens of miles and so are instead designed like small drone airplanes with wings. This design allows them fly at speeds of up to 62 miles per hour and reach destinations within a 46-mile delivery radius. These drones don't waste time or battery power landing either — they simply swoop in low to drop off supplies by parachute before winging their way home.
Elroy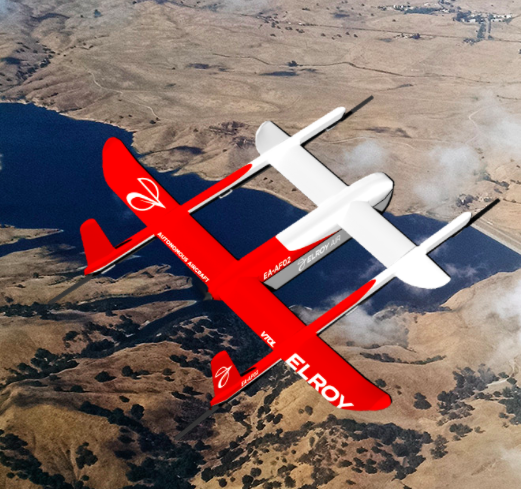 Another San Francisco-based drone start-up, Elroy, secured $4.6 million in seed funding in December 2017 to build larger, autonomous drones. Their drones will be capable of carrying loads of 150 pounds up to 300 miles in one trip and they will fly at about 100 mph. They will take off and land vertically, and will use a combination of Lidar, radar, cameras, and air-traffic management software to sense the world around them and ensure that they're flying safely. Elroy's aim is to produce drones that can deliver goods middle distances. As such, these guys are not trying to provide last-mile delivery for people, like Amazon, or replace semi-trucks for long-haul shipping, but instead to replace trucks on the most inefficient shipping routes — often the last 10 miles of the journey.
Road-based
Nuro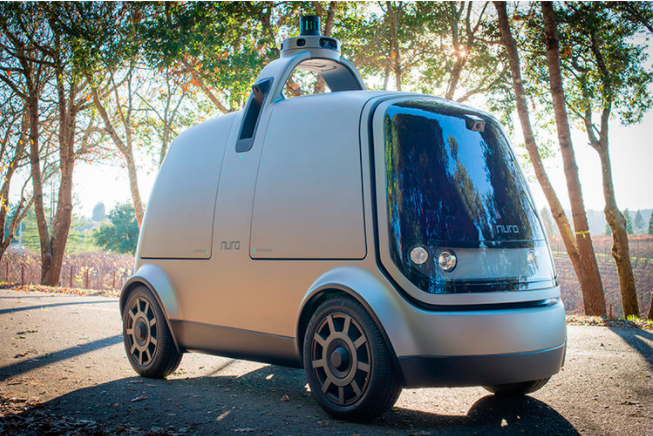 Nuro was founded by two former lead Google engineers, Dave Ferguson and Jiajun Zhu, who previously worked on the Google's self-driving car project. They are designing a self-driving, small delivery vehicle which will travel on roads and focus on low-speed, local, and last-mile deliveries: groceries, laundry, packages or your take-out order. Rather than adapting existing vehicles designs to fit their model, their engineers have instead built something entirely new from scratch (see above). Nuro's first prototype has a "handle" on the roof which serves as a platform for the vehicle's array of sensors — including LIDAR, cameras, and radars. Its self-driving status eliminates the need for all the normal inner components of a car — such as the steering wheel and driving seat — and means that the vehicle's inner space can be dedicated solely to delivery lockers. Nuro is using a fleet of six self-driving cars to collect data and optimize routes, which will then be fed into its prototype vehicles. It has received a permit from the California DMV and plans to start testing on public roads later this year.
Robomart
Robomart advertises itself as the 'world's first self-driving store'. Unlike other delivery services which focus on delivering goods pre-bought online, Robomart is quite literally a moving fresh produce store, bringing vegetables to people's doors and allowing them to pick what they want on the spot. Similar to Uber and other taxi apps, customers tap a button to request the closest robomart circulating in their local area. Once it arrives, they head outside, unlock the doors, and shop for the products they want, closing the doors when they're done and sending it on its way. Robomart tracks what customers have taken using (patent-pending) "grab and go" checkout free technology; it then charges them and sends a receipt. Robomarts self-driving stores will unsurprisingly be completely autonomous but, as a plus, they will also be fully electric and benefit from completely wireless EV charging. Robomart is in the process of applying for an Autonomous Vehicle Testing Permit from the Department of Motor Vehicles in California
Delivery with normal autonomous cars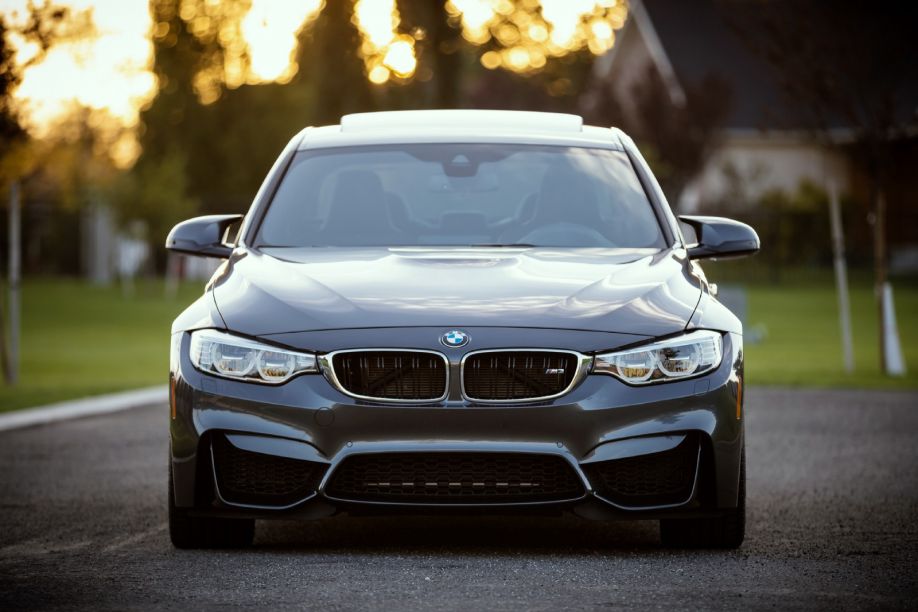 Nearly all major food delivery companies are playing with the idea of delivery through normal, autonomous vehicles. For example, Ford invested $1 billion investment in artificial intelligence company Argo A.I. in 2017 and is now testing an autonomous pizza delivery vehicle in Miami in partnership with Domino's. Toyota and Pizza Hut have also joined forces to 'make pizza delivery more efficient'. This partnership goes one step further than Ford and Dominoes, with possible plans for Toyota's new autonomous concept vehicle, 'e-Palette', revealed in January 2017, to be used to deliver and possibly cook Pizza Hut pizzas. Toyota plans to start testing the vehicle as early as 2020.
Ground-based
Starship
Starship was founded by Ahti Heinla and Janus Friis, two of the original team that started Skype. Their aim was to make last-mile delivery "zero cost, zero waiting time and zero environmental impact" with safe, practical and electric autonomous delivery robots. Starship is one of the most-advanced autonomous delivery companies out there with offices in the UK, Estonia, Germany and the US. It claims that its robots have passed over 12m people in over 100 cities worldwide, and it currently has around 100 robots deployed across eight cities in Europe and the US. Its clients include Domino's Pizza, which is already using Starship robots for a small proportion of its fast food deliveries in Germany and the Netherlands. Heinla and Friis anticipate that the number of their robots on the streets will increase rapidly once more are made and manufacturing costs come down.
Eliport
Eliport is a new Barcelona-based start-up looking to revolutionise last-mile delivery with autonomous robots. Similar to Starship, it aims to solve all the problems associated with last-mile delivery, from unsuccessful delivery attempts to damaged parcels; however, what sets Eliport apart from its competitors is its patent-pending self-unloading technology, which will allow its robots to unload autonomously into a pre-installed 'trunk' or other secure opening, without anyone needing to collect their parcel. Eliport will therefore completely automate the delivery process, going one step further than most other autonomous delivery companies. With potential deals from future clients already established, they have recently launched their crowdfunding page, and hope to build their prototype with the funds gathered this year, with the official launch happening around 2020.
Jingdong, or JD.com, China's second-biggest e-commerce company after Alibaba, has designed and developed four-wheeled ground robots that delivered their first items in June 2017. Their white droids can carry five packages at once and travel up to 20 km (12.4 miles) when fully charged. They can climb up a 25-degree incline, and find the shortest route from warehouse to destination on their own, sending a text message to the recipient upon arrival. Users can accept the delivery through face-recognition technology or by using a code. JD has already reduced the cost of manufacturing these robots, and is also currently testing the world's largest drone-delivery network, including flying drones carrying products weighing as much as a metric ton, or about 2,200 lbs.
Gita
Gita is a round, mobile-carrier that follows people on the go; it was designed by PFF, a subsidiary of Piaggio Group that was created in 2015 to research and develop lightweight, intelligent mobility solutions for people and goods. Gita learns to navigate complex spaces by trailing its human owner and can carry up to 44 pounds of cargo and a volume of up to nearly 2,000 cubic inches (the equivalent of a case of wine, a loaded backpack, or two stuffed grocery bags). Gita is not therefore an autonomous delivery robot as such, but rather a kind of self-driving 'moving bag', that helps those with a mobile lifestyle — from millennials and parents to seniors and disabled individuals — to carry more than they could on their own.
Conclusion
The various autonomous delivery solutions currently being developed and tested are creating a future where a variety of different little robots — on land and in the air — will deliver our online purchases, post, and takeaways, and even allow us to 'shop' on our doorsteps. Current projects suggest that air-based drones are good for rural and suburban areas, but not so ideal for urban centres, where ground and road-based robots — whether small, slow-moving pavements robots or larger, faster autonomous vehicles — will dominate. The question of how parcels are collected still, however, remains an issue. Even with autonomous robots, will it ever be possible to deliver goods without needing human interference somewhere along the line? Solutions like Eliport, with autonomous self-unloading technology, may perhaps propose the answer to this question, but we will ultimately just have to wait to see how this is eventually resolved through further research and design. In any case, the autonomous delivery market promises great things in the years to come — so watch this space!
Sources:
The content & opinions in this article are the author's and do not necessarily represent the views of RoboticsTomorrow
---
Comments (0)
This post does not have any comments. Be the first to leave a comment below.
---
Post A Comment
You must be logged in before you can post a comment. Login now.
Featured Product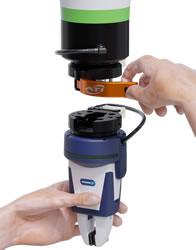 Simpler, stronger, and more precise. ATI Industrial Automation has developed a series of Manual Tool Changers that provides a cost-effective solution for quickly changing tools by hand. They feature a unique design that combines high strength, excellent repeatability, and a patent-pending screw-cam locking mechanism with multiple fail-safe features, which resists vibration and prevents loosening. These robust and compact Manual Tool Changers can handle payloads up to 80 pounds (36 kg) and pass pneumatics and electrical signals.