Booth #N4740 - One exciting example of flexible and interactive technology will be the new collaborative robots. The new line, brought by Omron and Techman, is safer, simpler to program and easier to integrate with other equipment

Laura Studwell | Omron
Tell us about your company.
Omron is an industrial automation partner that creates, sells and services fully integrated automation solutions that include robotics, sensing, motion, logic, safety and more. Established in 1933 and currently headed by President Yoshihito Yamada, Omron's 36,000 employees help businesses solve problems with creativity in more than 110 countries. Learn more at omron247.com.
Your company will be exhibiting at PACK EXPO, what is it that makes this an important event for your company?
PackExpo brings together over 50,000 packaging professionals from the food and beverage, pharmaceutical, beauty, personal care and household industries. This is a great venue for Omron to showcase exciting new technologies that help manufacturers upgrade their traceability systems and streamline their flexible production lines – both of which are essential to competing successfully in industries where high variety and extensive customization is the norm.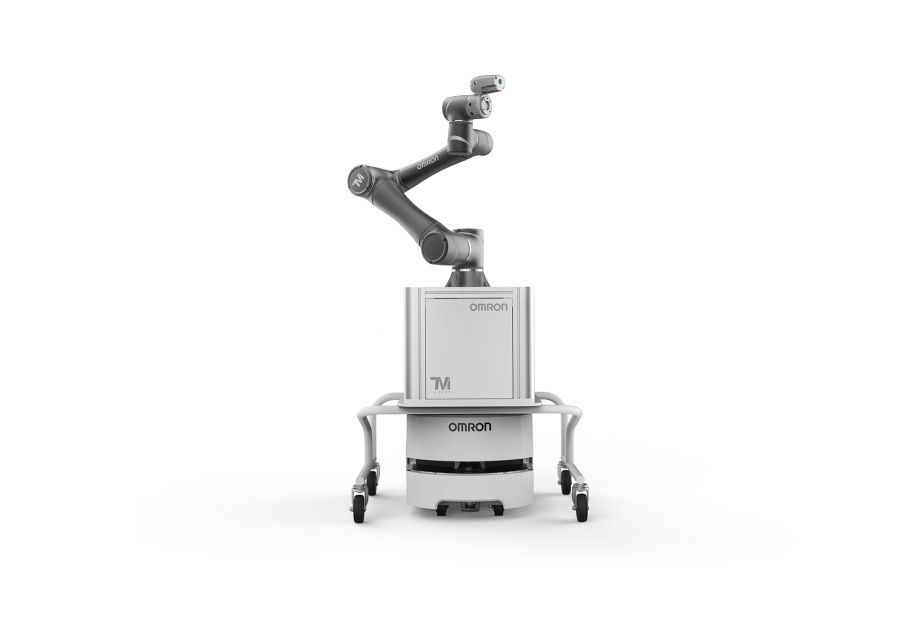 Highlight 2 or 3 products you will be showcasing at the event.
One exciting example of flexible and interactive technology will be the new collaborative robots. The new line, brought by Omron and Techman, is safer, simpler to program and easier to integrate with other equipment, representing a big step towards creating an intelligent manufacturing environment where humans and machines work in harmony.
Another example that will be featured at PackExpo is Omron's Pick-and-Place Demo which presents several technologies designed to facilitate customization, including the high-speed, high-precision Quattro robot. Robotics and other technologies making up the demo will show how intelligent, modular design can create reusable functions and subsystems that improve application flexibility.
Omron will also be showcasing their unmatched traceability portfolio that covers marking, reading, verification and data transfer. The traceability demo at PackExpo will highlight how Omron's technology can minimize the impact of recalls and maximize productivity by providing real-time data on all supplier materials, machinery, operators and processes involved in production.
When you get a chance to walk the exhibit hall floor yourself, what is it you will be most interested to see? Any educational sessions, pavilions etc. you plan on attending?
One of the most interesting events that Omron has had the pleasure of participating in is The Amazing Packaging Race. It is a unique experience to expose our assets of the future to what the packaging industry has to offer. The Innovation Stage is also a great venue to hear about a variety of topics impacting the industry now and what will become in the future. The venue provides the opportunity to learn about what other industry professionals are experiencing; everything from how packaging companies are utilizing OEE (overall equipment effectiveness) to what the factory of the future looks like.
The factory floor is undertaking rapid advancements, be it automation, robotics, machine vision or data. The process of packaging is a huge part for many manufacturers, give us an idea on how your company and product is being utilized now in the smart factory.
One of Omron's key themes at the booth this year will be 'factory of the future' solutions that are integrated, intelligent and interactive uses of automation technologies that keep customer applications future-proof. The popular mobile robots from Omron will make an appearance to demonstrate how autonomous, self-navigating vehicles can maximize productivity in fast-paced environments while requiring minimal input from human workers.
In addition, Omron's specialty lies in providing fully integrated solutions that minimize design time, maximize uptime, ensure speedy deployment and increase overall ROI. Each pack Expo demo is designed to show how Omron technologies work seamlessly together to simultaneously maximize productivity, quality and safety of any application – making any factory, a smart factory.

Give us your thoughts on what the future holds for manufacturers and packaging.
The landscape of packaging is changing at a rapid pace; shifting to fast-paced environments that require on-demand production of custom products. This is being driven by a lower unemployment rate, more women entering the workforce, a more diverse society and more emphasis on geographic accommodation – all demanding different and modified versions of products. And it is critical that manufacturers have processes, communications and systems in place that can accommodate the necessity to be flexible at a moment's notice. That is why Omron has developed integrated solutions that include robotics, sensing, motion, logic, safety and more – all on one platform.
The content & opinions in this article are the author's and do not necessarily represent the views of RoboticsTomorrow

Omron Automation
Omron is an industrial automation partner that creates, sells and services fully integrated automation solutions that include robotics, sensing, motion, logic, safety, and more for manufacturers in the automotive, semiconductor, food and beverage packaging and other industries. Established in 1933, Omron helps businesses solve problems with creativity worldwide, with more than 37,000 employees serving over 110 countries. Adept Technologies is now a valued part of the Omron family.
Other Articles
End users are looking to machine builders to provide innovative solutions that improve upon the speed and accuracy of manual-based applications while maintaining the same level of flexibility.
Can you be assured that each AMR in your fleet will position itself consistently to reliably pick up or deliver goods from your conveyor systems, exchange a pallet, or perform any number of automation tasks?
When implementing mobile robotics solutions in a facility, it's important to consider strategies for ensuring stability, seamless interaction with people, accurate detection of obstacles, and set up a successful emergency evacuation plan.
---
Comments (0)
This post does not have any comments. Be the first to leave a comment below.
---
Post A Comment
You must be logged in before you can post a comment. Login now.
Featured Product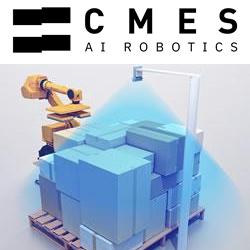 Powered by AI, CMES Robotics enables 3D vision for factory robots. CMES AI vision software enables robots to recognize unstructured, flexible, or deformed objects, pick them up, and loading and unloading. CMES Vision software has been deployed worldwide for random palletization and depalletization along with void filling applications. CMES Robotics automates your warehouse, logistics, and supply chain. For more information, please visit: cmesrobotics.com or email info@cmesrobotics.com.