Booth #7729 - the new 4 In 1 servo drive that presents a complete motion control solution in the palm of your hand (We are unveiling it in this exhibition).

Contributed by | Elmo Motion Control
Tell us about your company.
Elmo Motion Control (Elmo) designs, produces and implements comprehensive, field-proven motion control solutions that help the clients to discover their machine's potential. The company's R&D department combines intelligent motion control technologies, real-time programming and control algorithms with advanced digital hardware to enable leaner, more flexible machines. Controlled by the Elmo application studio (EAS)—a software environment that cuts integration time and maintenance costs—Elmo's servo drives and multi-axes motion controllers minimize a machine's footprint and cabling, improve throughput, and give original equipment manufacturers (OEMs) a competitive edge. Founded in 1988, the company is headquartered in Israel, employs more than 350 staff worldwide, and has a dedicated presence in the United States, China, Germany, Italy, Switzerland, Korea, Poland and the United Kingdom.

Your company will be exhibiting at AUTOMATE, what is it that makes this an important event for your company?
It is important that Elmo Motion Control exhibits at Automate as we play a key role in smart motion control technology by enabling the unprecedented digital transformation in the smart industrial revolution – Industry 4.0. Mounted at the heart of machines, intelligent, compact and decentralized servo drives act as advanced telemetry devices that can sense, monitor, and react accordingly. This smart servo technology not only leads to the very results promoted by Smart Industry, but also helps create leaner machinery that is smarter, smaller, lighter, faster, safer, greener, more efficient and also cost effective.
What makes your booth a must visit for AUTOMATE Attendees?
One of the important reasons for visiting an exhibition of this magnitude is the ability, in a short time, to be able to determine the direction of an industry and the advances that there are in it. When talking about AUTOMATE in general and specifically Elmo's booth, a visitor can clearly see the direction of the robotics and automation industry in one place. Elmo has consistently lead the motion control industry in power, efficiency, and size of their drives and this year this trend is even further intensified with the addition of the new products that Elmo is presenting. With the new 4 In 1 servo drive that presents a complete motion control solution in the palm of your hand (We are unveiling it in this exhibition).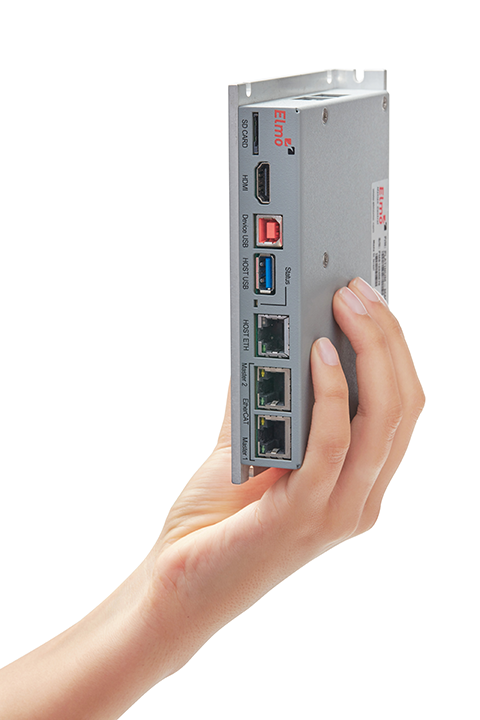 Platinum Maestro - The Ultimate Machine Motion Controller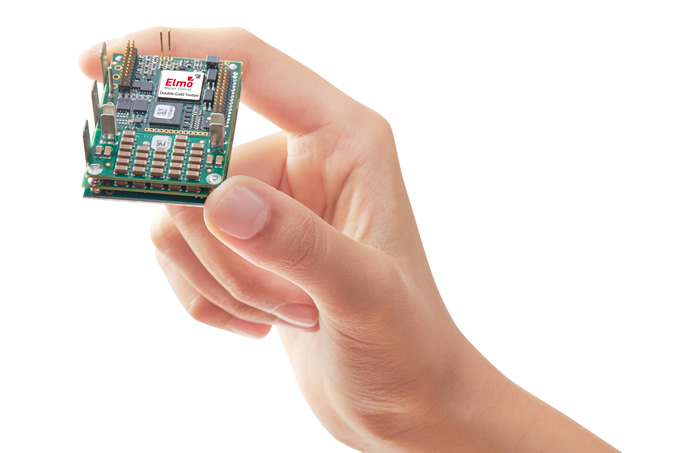 Double Gold Twitter - World's Most Powerful Miniature Servo Drive
The Platinum Maestro with complete smart safety certification, or the twice as powerful Double Gold Twitter able to provide 10K Watts of qualitative power in a drive that is smaller than a postage stamp a visitor is able to witness firsthand the future of motion control in one simple visit to the Elmo booth.

AUTOMATE has many educational sessions, forums & Demo's, is your company involved in any of them this year?
On Thursday, April 11, 2019 @ 10:00AM to 11:00AM, Geoff Thompson, Regional Sales Manager at Elmo Motion Control, will be presenting our 4-Axis Miniature Motion-Control System.
Advanced technology combined with creative design resulted in a highly integrated, miniature, and powerful complete motion-control module that fits in the palm of your hand. The revolutionary module is challenging common system design practices by combining the simplicity and high power of centralized control with size and flexibility of decentralized servo architecture. The module can precisely coordinate the complex multi-axis motion of systems and robotics, with integrated 4x5kW high power miniature servo drives.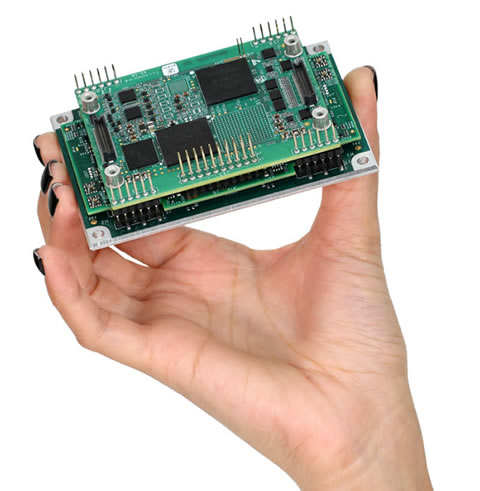 4-Axis Miniature Motion-Control System
The multi-axis, high-power, safety integrated solution is operated by simple programming, and can simplify system design, cut costs, create space-saving, and reduce time-to-market.
When you get a chance to walk the exhibit hall floor yourself, what is it you will be most interested to see? Any educational sessions, pavilions etc. you plan on attending?
Most of the sessions we are interested in are in the area of automation, efficiency, and smart manufacturing. Technological advances in automation and robotics have given factories the ability to increase throughput while reducing costs and size of the machines.
The factory floor is undertaking rapid advancements, be it automation, robotics, machine vision or data. Automation Technology is a huge part for many manufacturers, give us an idea on how your company and product is being utilized now in the smart factory.
With 30 years of experience in the innovation areas of the motion control industry, Elmo is consistently pushing the boundaries of what is possible in a servo drive. By demonstrating that efficiency of a drive can provide innumerable benefits to any machine Elmo has enabled companies to reduce time to market, size of the machines and in the same process make the factory safer than ever. Elmo's motion control solutions help improve the outcome of any project.
Give us your thoughts on what the future holds for manufacturers and automation technology.
The manufacturing technology is doing away with the cages that surround assembly machines yet at the same time maintaining or increasing the safety of their operation. We are seeing collaborative robot, unmanned and autonomous robot driving around freely in a factory, and flexible manufacturing systems in which complete work station move around the factory. These kind of technologies clearly require safe operation being in the vicinity of humans, and other likewise technologies.
To setup an appointment with us please contact info-us@elmomc.com
The content & opinions in this article are the author's and do not necessarily represent the views of RoboticsTomorrow
---
Comments (0)
This post does not have any comments. Be the first to leave a comment below.
---
Post A Comment
You must be logged in before you can post a comment. Login now.
Featured Product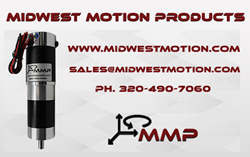 MMP specializes in supplying high-quality Brushed & Brushless DC Motors & Gearmotors for Robotics and Automation Equipment with a wide range of motor windings and gear ratios. With an impressive track record of more than 8,000 released DC Gearmotors designs and over 2,000,000 individual part numbers, we are renowned for our ability to handle large-scale orders. Due to our huge on-hand inventory, we are also well known for lightning-fast delivery of our standard products. We take pride in our dedicated customer service and our team of knowledgeable sales and engineering experts who are ready to assist you with custom design solutions tailored to your specific application. Additionally, we also offer a wide range of complimentary products, such as DC Motor Controls, DC Linear Actuators, AC-DC power Supplies, and DC Servo Amplifiers and others.