Robotics end of arm tools (EOAT) deployed in various industrial sectors have witnessed drastic transformations vis-à-vis technology advancements and customer demand for greater levels of productivity.
5 Big Innovations in Robotic End of Arm Tools Landscape
Mahesh Hegde | Fact.MR
Robotics end of arm tools (EOAT) deployed in various industrial sectors have witnessed drastic transformations vis-à-vis technology advancements and customer demand for greater levels of productivity. Industrial robots underwent a revolution post-advent of the robotic EOAT, improving their performance through enhanced operational functionalities.
Continuous pressures on industries, to cut down operation costs abreast increased productivity and stringent quality norms, often permeates the entire value chain, leading all the way up to robot manufacturers. The adoption of lightweight and efficient EOAT systems continues to grow among manufacturers and end-users alike, and this has yielded better return on investment (ROI) for the automation equipment, along with greater flexibility and improved performance of robotic systems.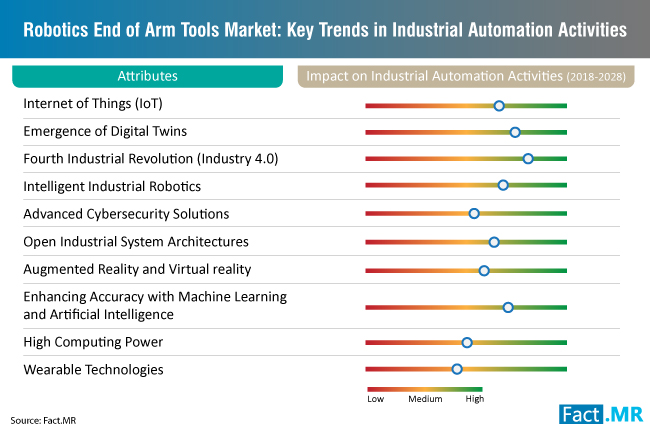 The evolving trends in the EOAT landscape allude at the efforts of robot designers and manufacturers to meet the efficiency and productivity requirements of their customers, who are in constant search for increasingly connected solutions to remain at the forefront of this highly competitive landscape. The key trends influencing the robotic end of arm tools market include:
Integration of FDM Technology
The fused deposition molding (FDM) technology has gained widespread acceptance among robot manufacturers, in line with growing demand for customization with the focus on meeting specific product development requirements. The key catalysts for integration of FDM for robotic EOAT include faster customization, along with the incorporation of complex components such as lightweight and durable plastics. Consumer goods sector continues to remain the most lucrative for robotic EOAT manufacturers, wherein facilitated packaging and constant changes in their offerings are of utmost importance.
Emergence of Collaborative Robots
Integration of advanced tools, such as quick changers, grippers, and sensors, into robots have improved the performance in handling repetitive tasks. This has enabled collaborative applications, allowing synchronized operations leveraging capabilities of the workers and robots. The user-friendly functionalities, safety features, and intuitive programming of the robotic EOAT have been driving their demand across industrial sectors in recent years. EOAT continues to broaden the scope of collaborative robots (cobots), making them independent, more reactive, and smarter, which in turn enables manufacturers materialize their prioritized production goals.
According to the International Federation of Robotics, cobots that are designed to facilitate workers in industrial applications, currently account for 3% of robot sales globally. However, by 2025, the share is likely to rise to 34%. Sensing the opportunities, companies are launching new end of arm tools especially for cobots -- for instance, Piab AB recently launched a new end of arm vacuum tool for cobot with advanced features.
Augmented Reality in Orientation Planning
Augmented Reality (AR) technology has emerged as novel, effective method to interact with and control robots, while planning the path and orientation of the robotic EOAT. The AR-based approach also helps users to create control points and define orientation of EOAT linked with each control point. The AR technology is significantly enabling robotic EOAT to accomplish pick and place task through a collision-free patch.
As part of technology, convergence between augmented reality and robotics in recent years has led manufacturers to employ programing in various collaborative robots. Augmented reality also helps the user to digitally plan precision movements of robotic EOAT and place the component or object in the exact place. Moreover, previewing the path of robotic end of arm tools also allows the user plan for interference and collisions.
Flexibility Vis-à-Vis End Effector Developments
Flexibility continues to be a key differentiator in robotic EOAT equipment landscape, wherein manufacturers are constantly putting efforts to develop different end effectors in similar applications, enabling speedy changeovers. Leading vendors in the robotic EOAT industry have made great strides toward enhancing intelligence and agility, with a recent breakthrough being the readjustment of grips.
Several new designs and developments have been witnessed in the robotic EOAT in the recent past, including the automatic tool changers, built-in adjustability, and dexterous end effectors. Advanced grippers introduced in the industry possess high capability of handling multitude of objects with varying size. For instance, vacuum gripping system has been designed is the robotic end of arm tooling and light-weight tooling system designed to handle different materials such as metal sheet, wood, plastic, cardboard, and glass. Meanwhile, hybrid tooling, combining multiple gripper technologies in a single end of arm tool is also gaining popularity among users looking for universal grippers.
The Rise of Connected Robotic EOAT
Challenges faced by manufacturers, including high maintenance cost, real-time monitoring, and service readiness, have resulted in the development of newer generation robotic EOAT integrated with connected technologies. Following the industrial 4.0, which facilitates flawless communication and superior data optimization and collection, sustainability continues to spread wide in the robotic EOAT industry, thereby driving developments. Integration of machine learning, connected through industrial internet of things (IIoT) and fed by voluminous data sets, has considerably enhanced the manipulation of robotic EOAT.
New software platforms are being introduced for delivering critical insights to manufacturers in real time, in turn complementing the convergence of robotic EOAT and IoT. Robotic end of arm tool manufacturers are leveraging innovative technologies to introduce advanced products, and aid various industries in a range of specific production activities. Meanwhile, a rapidly growing demand for modular robotic end of arm tools is resulting in the use of new manufacturing techniques such as 3D printing.
As developments in the industrial robot technology continue on an upward spiral, robotic EOAT of the future are foreseen to far exceed capabilities of current robots. This is highly likely to enable automation of tasks and push the boundaries of robot technology to inculcate an entirely new era of industrial automation.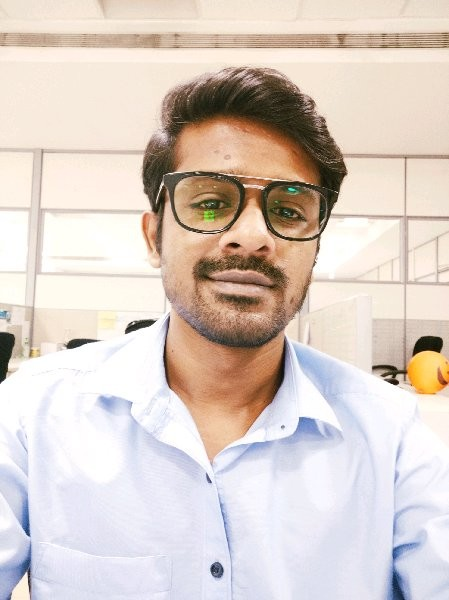 About Mahesh Hegde
Mahesh Hegde is an experienced market research writer at Fact.MR, a Dublin-based market research firm.
* The information presented here is based on a report on Robotic End of Arms Tools Market by Fact.MR
The content & opinions in this article are the author's and do not necessarily represent the views of RoboticsTomorrow
---
Comments (0)
This post does not have any comments. Be the first to leave a comment below.
---
Post A Comment
You must be logged in before you can post a comment. Login now.
Featured Product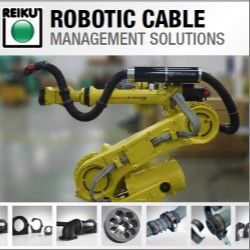 REIKU's Cable Saver™ Solution eliminates downtime, loss of revenue, expensive cable and hose replacement costs, maintenance labor costs. It's available in three sizes 36, 52 and 70 mm. All of the robots cables and hoses are protected when routed through the Cable Saver™ corrugated tubing.The Cable Saver™ uses a spring retraction system housed inside the Energy Tube™ to keep this service loop out of harms way in safe location at the rear of the Robot when not required. The Cable Saver™ is a COMPLETE solution for any make or model of robot. It installs quickly-on either side of the robot and has been tested to resist over 15 million repetitive cycles. REIKU is committed to providing the most modular, effective options for ensuring your robotic components operate without downtime due to cable management. www.CableSaver.com