Stereotaxis Robotic Magnetic Navigation (RMN) enables physicians to better perform cardiac ablation procedures (the least invasive type of heart surgery) by providing unprecedented catheter precision and stability inside the delicate tissue of a beating heart.
Treating Heart Disease with Robotic Precision and Safety
David Fischel | Stereotaxis
Tell us a bit about Stereotaxis and your role in the robotics industry?
Stereotaxis is the global leader in innovative robotic technologies for endovascular surgical procedures. The technology is designed to enhance the treatment of arrhythmias. The Company's innovations help physicians provide unsurpassed patient care with robotic precision and safety, improved lab efficiency and productivity, and enhanced integration of procedural information.
How are robots changing the way we treat heart disease?
Stereotaxis Robotic Magnetic Navigation (RMN) enables physicians to better perform cardiac ablation procedures (the least invasive type of heart surgery) by providing unprecedented catheter precision and stability inside the delicate tissue of a beating heart. Hundreds of peer-reviewed publications have validated the safety and efficacy of Stereotaxis robotic technology when treating patients with heart arrhythmias. Robotics also enables physicians to treat patients who otherwise could not be treated successfully or at all using manual techniques. Robotics provides unparalleled safety and efficacy benefits to patients while also reducing radiation exposure for physicians, thereby and allowing them to focus entirely on the important cognitive aspects of their profession.
What does Stereotaxis' technology do?
Traditionally, when a patient suffering from a heart arrhythmia is treated with a manual catheter, a physician will navigate a stiff catheter through the blood vessels from a patient's leg into the heart. Once in the heart, the catheter tip is used to burn specific locations that are causing the arrhythmia. Control of the catheter tip is attempted in an indirect fashion by applying force onto the base of the catheter several feet away, outside of the patient's body and the translation of those forces along the catheter's length.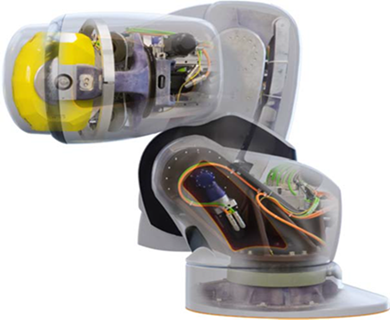 Stereotaxis technology is different in that it utilizes computer-controlled external magnetic fields to precisely control the catheter from its tip. In some ways, this can be viewed as holding the catheter tip using invisible 'digital' tweezers. Direct control of the tip using magnetic fields allows for unprecedented catheter precision and stability. The catheters are very gentle and, as a result, are less likely to cause harm in the delicate heart anatomy.
The Stereotaxis system allows physicians to perform surgeries using an intuitive computer system, enabling them to control up to a dozen diagnostic and treatment systems using just a single keyboard and mouse. This would be impossible in a manual procedure with the physician standing over the patient. With the physician seated comfortably outside the field of x-ray, they are protected from occupational cancer risks, loss of vision, and orthopedic injury. With robotics, the physician can focus on the essentials of the diagnosis and treatment of the procedure.

Can you describe a typical heart surgical procedure using your technology?
The Stereotaxis RMN System consists of two robotically controlled magnets placed next to the operating table. During a procedure, a physician uses an intuitive computer interface to adjust the magnetic field around the patient, allowing him/her to precisely direct and steer the magnetic catheter.
There are many medical robotic companies, how is Stereotaxis unique?
Medicine is currently undergoing a robotics revolution with various surgeries being transformed within the past 15 years alone. In the U.S., more than 85% of prostatectomies are now performed robotically. Globally, in excess of one million robotic surgeries are performed each year. Surgeries can be broadly classified into three categories: open surgery, laparoscopic surgery, and endovascular surgery. The vast majority of companies have been focused on robotic systems to perform various open and laparoscopic surgeries. Stereotaxis is the pioneer and global leader in robotic technology for the broad field of endovascular surgery. The Company has significant real-world validation, as evidenced by the more than 100 hospitals that have treated 100,000+ patients using Stereotaxis technology. Stereotaxis is unique in that its technology utilizes magnetic fields to navigate interventional catheters.
What type of patients does it impact now and who might it help in the future?
Stereotaxis RMN is currently used to help treat patients suffering from cardiac arrhythmias (a condition where the heart beats irregularly). Arrhythmias affect tens of millions of individuals worldwide. The technology serves as a platform for performing minimally invasive endovascular procedures. Looking ahead, Stereotaxis intends to apply the benefits of its robotic technology and proven safety into other fields, such as in the treatment of stroke, vascular disease, and various cancers.
How does your robotic technology impact healthcare? Hospitals? Physicians?
Stereotaxis endeavors to positively impact healthcare broadly by improving patient care (with better outcomes and fewer complications). By enabling physicians to become more effective, making the operating work environment safer, allowing hospitals to reduce clinical risk, and treating patients that would otherwise not be treatable, Stereotaxis; solution is changing the ways in which surgeries for arrythmias are preformed and shifting standards of care.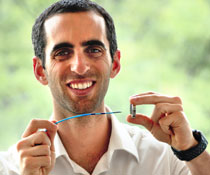 Recent innovations and launch of Stereotaxis Genesis Robotic System, in combination with Stereotaxis Imaging Model S, have dramatically transformed the accessibility of robotics in electrophysiology by improving clinical performance, the physician user experience, and cost-effectiveness.
Is the technology available now / where / how?
Stereotaxis robotic technology is available at more than 100 hospitals globally in the U.S. and Canada, Europe, Asia, and Australia.
The content & opinions in this article are the author's and do not necessarily represent the views of RoboticsTomorrow
---
Comments (0)
This post does not have any comments. Be the first to leave a comment below.
---
Post A Comment
You must be logged in before you can post a comment. Login now.
Featured Product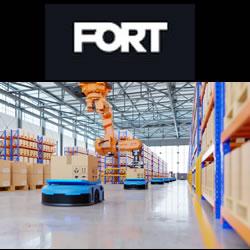 Machine safety and security are two critical components of any industrial operation. Our latest video explores this question and provides insights into how security measures can enhance machine safety. Nivedita Ojha, VP of Product at FORT, breaks down the key considerations when it comes to securing your machines and keeping your workers safe, explaining why there is no safety without security.