Whether you're looking to maximize shelf impact, create a more e-commerce friendly package, increase sustainability, functionality or achieve other product differentiations, you'll find the packaging solutions you want at PACK Expo.
PACK Expo is Coming to Las Vegas
Len Calderone for | RoboticsTomorrow
PACK Expo is Coming to Las Vegas September 23 – 25, 2019. It will be held at the Las Vegas Convention Center 9:00 am – 4:00 pm, daily. There will be 30,000 professionals from all packaged goods industries attending, from corporate, general, plant and project managers to engineers, production supervisors, operations and quality control personnel, purchasing agents, package designers, brand managers, marketers, along with logistics and supply chain management professionals.
The PACK Expo represents a quality trade show experience that focuses on packaging and processing innovation while bringing together a wide range of industries. There will be 2,000 suppliers exhibiting state-of-the-art packaging equipment, materials and containers, automation technologies, digital packaging solutions and supply chain solutions, all in 900,000 square feet of exhibit space.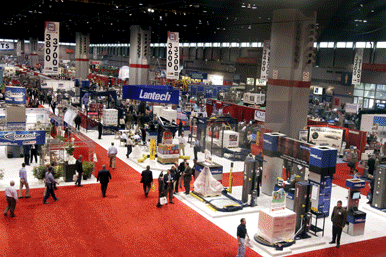 New to the show is the PACKage Printing Pavilion where you can find digital printing for folding cartons, flexibles and corrugated packaging; cutting-edge labeling, coding and marking; and cost-effective solutions for customization, on-demand and smart packaging.
In the South Hall, you will find the Containers and Materials Pavilion where exhibitors will demonstrate flexible and resealable packaging, innovative containers, and paperboard, glass, metal, plastics containers.
In the Confectionery Pavilion see cooling conveyors; easy-open packaging, portion control containers; aeration, batch refining; and shaping, enrobing, and cluster production.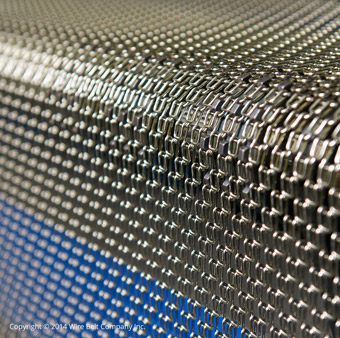 Wire Belt Company (Booth US-7160) cooling conveyor
In the upper South Hall you'll find the Reusable Packaging Pavilion, which of course will exhibit reusable products and services; and the Reusable Packaging Learning Center provides insight into incorporating reusable packaging solutions into your supply chain along with solutions for increasing sustainability in the supply chain.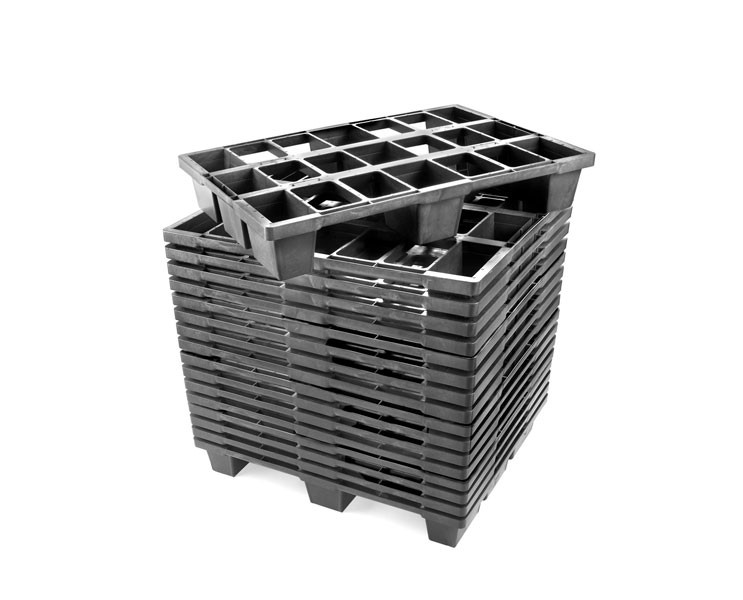 Light and Nestable Plastic Pallets by CABKA (Booth US-7908)
Free is good and 30-minute seminars are presented by suppliers throughout the day at the Innovation Stage venues on the show floor. No registration is required. You can stop by at any time to rest your feet and learn something new.
Some of the topics that will be discussed are Branding Through Packaging Innovation, Compostable hot melt adhesives for sustainable packages, HPP for improving the safety of seafood, Sanitary-design for process systems, Labels matter in food packaging, applying Cobots in packaging applications, Optimizing your packaging line, and how Print-On-Demand + Whole-Label inspection is transforming the packaging market.
Also new at PACK EXPO, The Forum offers attendees a unique, interactive learning experience. Free, 45-minute sessions on the latest industry trends will include hands-on activities, small group discussions and Q&A sessions each day of the show.
Leading organizations that will also be holding interactive sessions at The Forum include:
OpX Leadership Network

Contract Packaging Association (CPA)

Institute of Packaging Professionals (IoPP)

The Organization for Automation and Control (OMAC)

Robotic Industries Association (RIA)

World Packaging Organization (WPO)

PMMI University

PMMI Business Intelligence
There will be events for students, such as The Amazing Packaging Race, which is designed to show university students exciting possibilities in the packaging industry. In this fun and educational event, teams from colleges and universities across the U.S. race around the PACK EXPO show floor to complete tasks at the booths of participating exhibitors.
In the Future Innovators Robotics Showcase, robotics teams from Las Vegas area high schools bring in robots they have designed and built themselves and show them in action. Come watch these fun demonstrations and feel free to ask questions.
Looking for ways to reduce downtime, improve productivity and ensure worker safety? Join PMMI's Risk Assessment Workshop and learn the tips and techniques for evaluating your equipment for potential health and safety hazards.
PMMI's Certified Trainer Workshops will give you strategies and tactics to train across all employee skill levels, including service technicians, service and training managers, maintenance technicians, internal trainers, line supervisors, and any employee tasked with training fellow employees or customers.
Field service technicians are the face of any organization. While technical proficiency gets the most attention, there is far more to being a technician. The 2-day workshop, Fundamentals of Field Service, explores non-technical knowledge and skills needed to be a great technician. Topics include: Customer Service, Troubleshooting, Safety, Environmental Issues, Training and Service Call Follow Up.
Help shape the future of the packaging industry by attending VISION2025. Participation is free and limited to PACK Expo Consumer Packaged Goods or Contract Packager attendees on a first-come, first-serve basis. What can you expect at VISION2025?
There will be facilitated panel discussions with industry leaders; table discussions to contribute your ideas and expertise; and open discussion providing takeaways you can put to use right away.
There'll be special information for specific industries. For example, if you are a manufacturer of cannabis products, you'll discover automation and packaging solutions for all kinds of cannabis products—from baked goods to beverages to pharmaceuticals—all in one place.

ALLIEDFLEX TECHNOLOGIES, INC. (Booth LS-5915)
PACK Expo and co-located Healthcare Packaging EXPO offer a wider array of packaging solutions for the pharma, biopharma, nutraceutical and medical device industries than any other pharmaceutical trade event. You'll learn advanced technologies to safeguard your product and provide accurate dosing; systems to ensure traceability, validity and security; adaptable labeling systems; materials and containers that preserve sterility, extend shelf life and protect your product.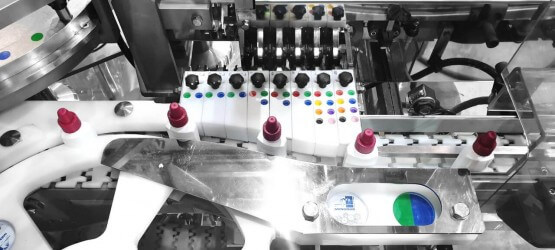 Mengibar health care filling machine (Booth LS-6864)
At the show, you can research innovation in chemical household packaging, which are compatible with the unique and challenging formulations of your products. Discover equipment and materials made to handle corrosives; investigate e-commerce friendly packaging options; explore exciting advances in digital printing; get ideas for eye-catching containers or rebranding.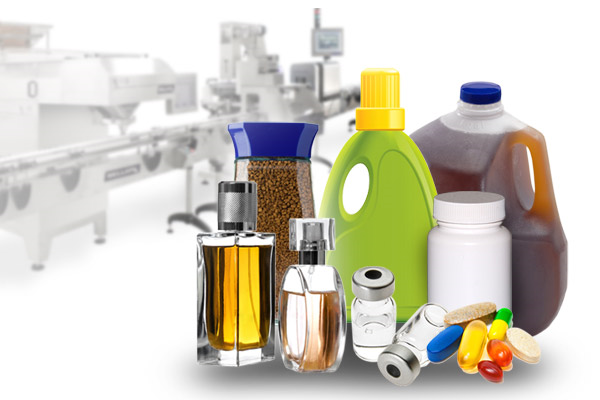 BellatRx Chemical Packaging (Booth C-1858)
As shelves grow more and more packed with premium pet food and treat options, your mission is to stand out from the crowd while meeting ever-stricter safety regulations and consumer demands for sustainability, convenience and wholesomeness. At PACK Expo you will be able to create a high-impact, high-end look for new brands or rebranding, and you'll see environmentally and E-commerce friendly packaging, enhancing safety and extending shelf-life.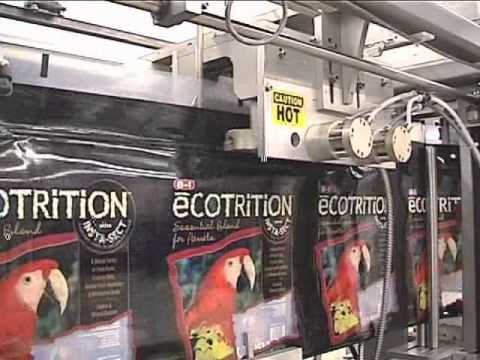 APAI Autopouch (Booth C-2731)
Check out the newest show floor destination spotlighting the latest robotic technology, human and robot interaction and collaborative robot displays. Located in booth N-850 in the North Hall, the Robotics Zone is an ideal place to get ideas and inspiration, meet leading robot providers and interact with cutting edge robotic technologies first-hand. See the coolest, most sophisticated robots and cobots available today.
Oh, did I mention that the Steve Miller Band will be performing at the shows' annual networking event, which will benefit NS2 Serves, an independent, non-profit organization established to train and employ veterans in high-tech careers?
Whether you're looking to maximize shelf impact, create a more e-commerce friendly package, increase sustainability, functionality or achieve other product differentiations, you'll find the packaging solutions you want at PACK Expo.
The content & opinions in this article are the author's and do not necessarily represent the views of RoboticsTomorrow
---
Comments (0)
This post does not have any comments. Be the first to leave a comment below.
---
Post A Comment
You must be logged in before you can post a comment. Login now.
Featured Product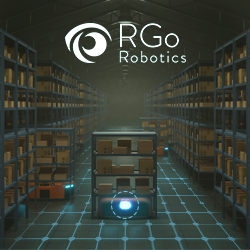 RGo's intelligent vision and AI system, Perception Engine™, provides mobile robots with 3D perception capabilities, enabling them to understand complex surroundings and operate autonomously just like humans. Its camera-based system operates is able to localize, map, and perceive in even the most robust environments including indoor/outdoor and dynamic or unstructured environments.