Visit the OCTOPUZ team at FABTECH 2019 in Booth B23113 to be the first to see what's new with the industry-defining OCTOPUZ Offline Robot Programming Software! In the meantime, be sure to stay tuned to our social media networks and website for more information.

FABTECH Q&A with | OCTOPUZ Inc.
Tell us about your company.
For the past 15 years, OCTOPUZ Inc. has specialized in the design, development, implementation, and customization of superior Offline Robot Programming (OLRP) software for industrial robot applications.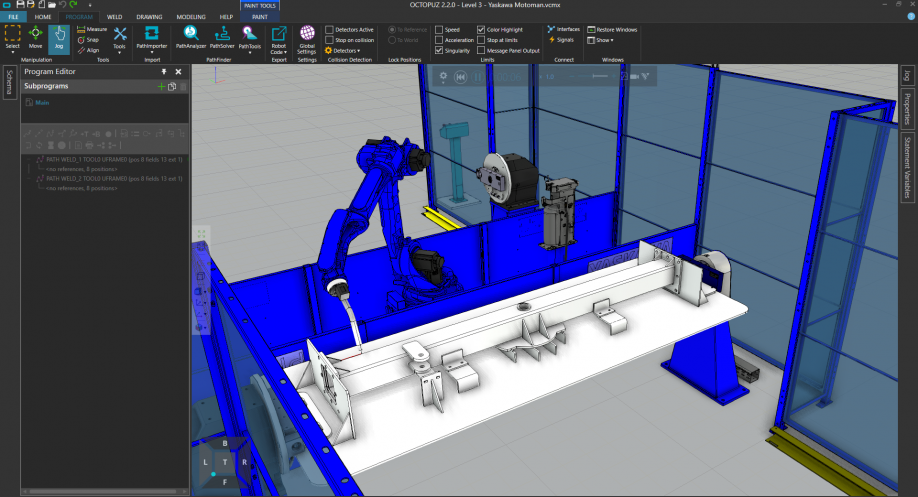 Working with the latest software development tools, robot technology and machinery while employing industry-best practices, our objective is to master the interoperability between software, industrial robots, end-of-arm tooling, and robot cell machinery to optimize robots use in manufacturing applications.
OCTOPUZ Inc. is headquartered in Waterloo, Ontario, Canada. Considered the Silicon Valley of the North, Waterloo plays host to an ever-growing number of technology start-ups and established technology companies, as well as respected incubators and accelerators, and the University of Waterloo.
Your company will be exhibiting at FABTECH Expo, what is it that makes this an important event for your company?
For OCTOPUZ, the importance of FABTECH is that it serves as a hub for experts in the industry to present the latest technologies in the metal forming, fabricating, welding, and finishing industries.
FABTECH is our largest tradeshow of the year, and in past years has served as a platform for us to debut brand new, game changing OLRP software and features. This year is no exception – we plan to announce something entirely new at FABTECH 2019. Stay tuned to our website for more information coming soon!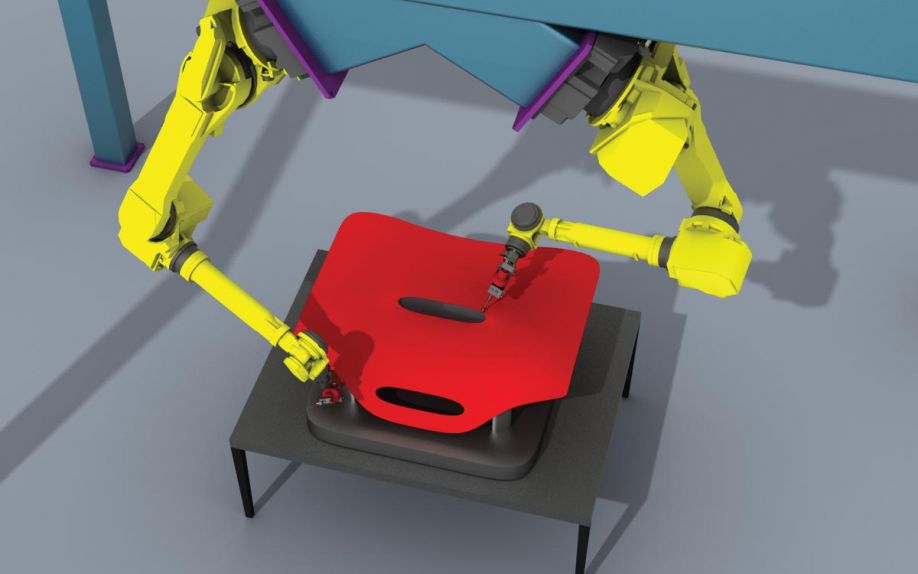 What makes your booth a must visit for FABTECH Expo Attendees?
We are excited to share that we will be showcasing an all new OCTOPUZ release at FABTECH 2019, which includes some of our most anticipated features which will make OLRP even easier. We will also be presenting an all-new look for OCTOPUZ in our booth, a representation of our continual evolution as a company.
In addition, we will be highlighting our OCTOPUZ PathFinder suite of tools, which we announced at Fabtech 2018. PathFinder, which includes our PathAnalyzer and PathSolver tools, automatically identifies and solves limits and errors to achieve a desired robot toolpath. Since it's release in early 2019, we have brought even more functionality to PathFinder, and we are looking forward to sharing some of the new ways in which PathFinder enables efficient robot programming.
FABTECH Expo has many educational sessions, forums & Demo's, is your company involved in any of them this year?
The OCTOPUZ Team will be holding live OCTOPUZ Software demonstrations all week in Booth B23113. Conducted by one of our Application Engineers, our customized demonstrations will walk through how the OCTOPUZ solution works start-to-finish to solve unique challenges for various fabrications applications in the robotics industry.
When you get a chance to walk the exhibit hall floor yourself, what is it you will be most interested to see? Any educational sessions, pavilions etc. you plan on attending?
Walking the exhibit floor presents several exciting opportunities for the OCTOPUZ team, including meeting with robot integrator and robot manufacturer partners, discovering what challenges exist with robot automation and deployment in today's industry, and seeing how fabricators are using robots to solve unique manufacturing challenges.
The Advanced Manufacturing is undertaking rapid advancements, be it 3D Printing and the materials used in automation and robotics. Automation Technology is a huge part for many manufacturers, give us an idea on how your company and product is being utilized now in the smart factory.
When it comes to prototyping the smart factory, OCTOPUZ Offline Robot Programming software makes providing a proof of concept for the utilization of a robot in a cell, simple. OCTOPUZ can be used to design a cell to show how a robot investment will work in their facility. With virtual reality capabilities, potential robot purchasers can do a life-sized walkthrough of their new robot system and experience the full potential of robot automation.
From a robot programming perspective, OCTOPUZ provides a virtual offline environment that perfectly matches a real-world cell and enables tasks like training, programming, and integration to be done with minimal disruption to production. The time it takes to adopt new programs can be cut down from weeks to a single day, enabling the robotization of short-run production for high-mix, low-volume companies.
Additionally, OCTOPUZ removes the limitations from the traditional teach pendant method of robot programming. With OCTOPUZ, robot programming can be taken away from the robot running the job, allowing teaching to take place offline on a computer. Being able to program a new job while the current job is in production, means there's little-to-no downtime.
Give us your thoughts on what the future holds for manufacturers and automation technology.
Industry 4.0 is bringing about an unprecedented change to robot automation. 2018 sales of industrial robots were the highest on record, with increased robot uptake in industries which historically been slow to automate. Industry 4.0 is projected to add $14.2 trillion to the world economy over the next 15 years.
Robots are being readied in a time when skilled labour is becoming harder and harder to obtain. Filling this labour gap will be a big part of the decision for manufacturers to adopt and expand automation technology and move towards building a smart factory. Enabling simple robot programming, reducing production downtime, and maximizing robot return on investment are just a few of the many ways in which OCTOPUZ can enable manufacturers to embrace the future of industrial robotics.
The content & opinions in this article are the author's and do not necessarily represent the views of RoboticsTomorrow
---
Comments (0)
This post does not have any comments. Be the first to leave a comment below.
---
Post A Comment
You must be logged in before you can post a comment. Login now.
Featured Product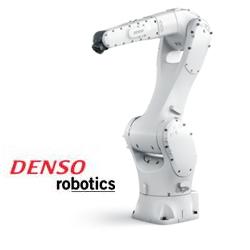 The new VMB series represent some of the newest members to our 6-axis family of robots. These high-performance, versatile units offer a longer arm reach and a higher load capacity than traditional models which make VMB an excellent solution for palletizing, packaging, and material handling. New features include greater air piping, valve and signal line options, as well as new programming options with state-of-the-art functions using our new WINCAPS Plus software. VMB offers an IP67 protection grade along with meeting ISO Class 5, which makes them suitable for electric parts, food manufacturing processes, and pharmaceutical and medical devices. With the addition of the new VMB large robots, all manufacturing processes can now be automated by DENSO Robotics.