So, will AI replace the architect? With the aid of AI, the role of the architect or designer will change. Artificial intelligence will have the ability to generate rapid mass production in the future.
Integration of Robotics & AI in Architecture for Future Homes
Article from | Scantar
Before the advent of industrialization, architecture and environment were distinguished in two archetypal visions: one related to the art of medicine, where the sanctuary of Asclepius had healing temples in ancient Greece, the other as defined by mathematician Niccolo Tartaglia was governed by military engineering that erects walls and fortifications to protect from a hostile environment. Industrialization added a new vision by subjecting the environment to utilitarian needs. From primitive huts, which symbolize the hostility of the environment, to modern-day smart homes, which are an integration of contemporary programming acumen and tweaks, strategies, and techniques, provide the most elementary of human needs: shelter.
Smart Home is home automation that contains a communication network to connect different appliances and to allow them to be remotely controlled, monitored, and accessed. The technology, also often referred to as domotics, provides homeowners with energy efficiency, security, convenience, and comfort by allowing them to control smart devices, via an app on smartphones or other networked devices. The low priced equipment has made it inexpensive to widen home networks into places that were harder to cover using a single router.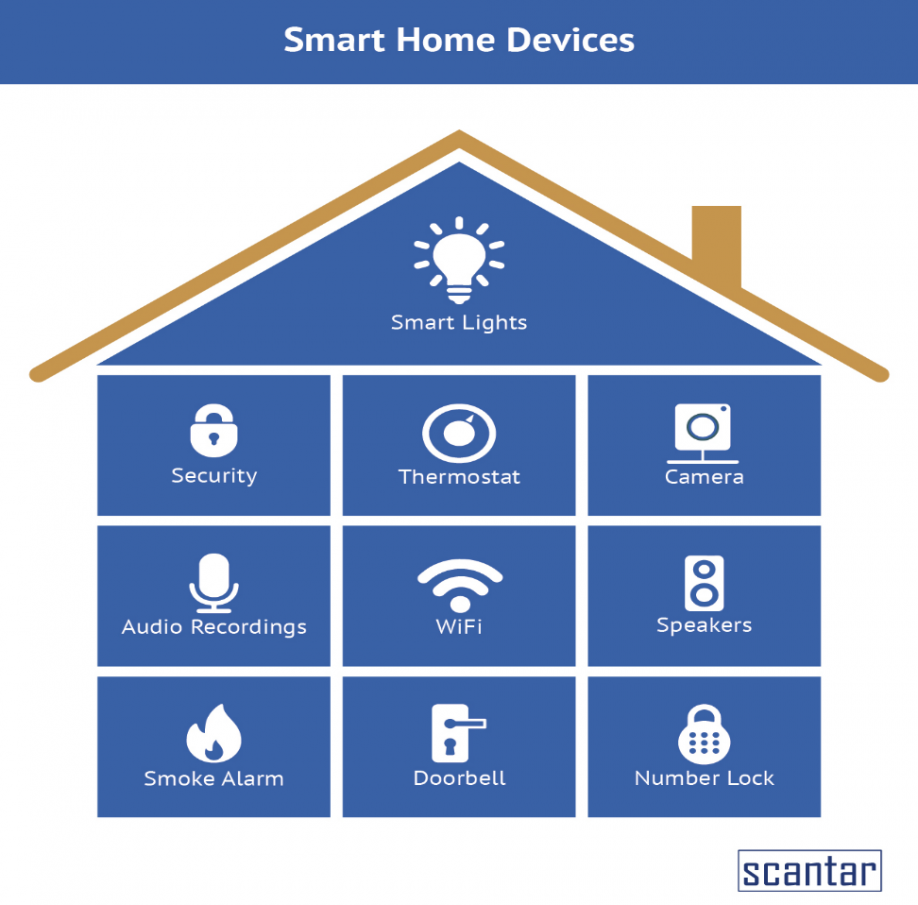 A smart home is not just a home with technology; it is a complex data-driven organism. As an architect, the proposed challenge is how to use artificial intelligence to fit into the design language of the home, to improve the lives of the residents. AI in Architecture can tackle mega-scale projects along with making daily life tasks simpler. Appliances like the LG Smart Oven, Haier's Smart Fridge, Siemens' Connected Coffee Maker, and HAPI fork are already doing well in the smart home business. Scantar provides a comprehensive list of product comparisons and reviews of home appliances.
Artificial Intelligence functions by accumulating large amounts of data with iterative processing and intelligent algorithms, initiating the software to learn automatically from features or patterns in the data. AI mostly relies on Deep Learning and Natural Language Processing. By using this technology, computers can be trained to accomplish specific tasks by processing large amounts of data, and recognizing patterns in the data.
Most of the technologies used today incorporate artificial intelligence in one way or the other. However, they still require human intervention and monitoring to do the major part of the job. Compared to other fields, the development of AI in architecture is still not widely used. While there are a lot of technologies that are yet to be explored, new age technologies that exist are still not being implemented in the field of architecture.
A report by McKinsey states that the total economic output per worker has remained flat in construction. For instance, the global industry has grown by 1% per year over the last few decades. In comparison, there has been a growth of 3.6% in manufacturing, and 2.6% for the whole economy. Sectors like retail and agriculture have grown 1500% in productivity. One of the reasons for this is that construction is one of the most under-digitized segments in the world, and is slow in adopting new technologies. The integration of AI in construction can help in preventing cost overruns, building information modeling, risk mitigation, project planning, on-site higher productivity, and off-site construction.
Similar methods can be implemented in the construction of smart cities. There are urban areas that use different types of Internet of Things (IoT) sensors to collect data. The data is then used to monitor and manage various assets, including traffic and transportation systems, power plants, water supply, and networks, waste management, crime detection, information system, schools, libraries, hospitals, and other community services.
With the development of AI, cities can incorporate smart technologies to enhance the quality and performance of urban living. Buildings, smartphones, cars, and public places can communicate with each other, thereby improving living conditions and make cities more environmentally sustainable.
So, will AI replace the architect? With the aid of AI, the role of the architect or designer will change. Artificial intelligence will have the ability to generate rapid mass production in the future. However, designers will still need to set the constraints and filter the AI driven design based on the client's aesthetics and market need. Artificial intelligence can not only comprehensively consider the quantitative processing of various subjective and objective factors, but also have the ability to quickly generate a variety of styles.
The content & opinions in this article are the author's and do not necessarily represent the views of RoboticsTomorrow
---
Comments (0)
This post does not have any comments. Be the first to leave a comment below.
---
Post A Comment
You must be logged in before you can post a comment. Login now.
Featured Product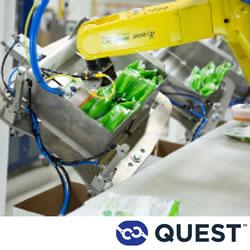 Quest is a leading manufacturer of industrial automation equipment focusing on robotics and vision-guidance. With expertise in the food, beverage, and dairy, Quest optimizes floor space for customers experiencing growing demand and helps improve their overall production line flexibility and efficiency. Quest offers application-specific software on their robotic products, including pick and place, case packing, and palletizing systems to simplify system setup and streamline configurability. Quest is a product brand of ProMach, a global leader in packaging line solutions.