Musashi AI's technology allows integration with existing sites, retrofitting robots in to existing workplaces rather than having to invest in costly new facilities.
Musashi AI Technology for Dynamic Environments
Q&A with Ran Poliakine, Founder | SixAI
What differentiates Musashi AI technology from 'traditional' robot workers?
Most robots to date are automated machines rather than autonomous workers – our robots are able to think and adapt to dynamic environments. The application of AI transforms the capabilities of robots – allowing them to take roles requiring analysis and judgement. Our robots are always learning from their mistakes – increasing accuracy and speed – rather than having to wait for human intervention in the form of reprogramming.
The technology is now live in factories, how is the real-world use of the robots going?
We are on the brink of real change. Previously, workplaces had to be built around automated production lines. Now, robots can integrate in to existing work environments. And they are ideally suited to the tasks that humans hate – dull, repetitive, strenuous tasks. There is real interest around the world – that fits with our strategy of a mid-2020 launch in to a greater range of markets.
What are the benefits to Musashi AI technology compared to other AI based systems?
Musashi AI's technology allows integration with existing sites, retrofitting robots in to existing workplaces rather than having to invest in costly new facilities. Not only does this save cost but it allows the systems to be integrated alongside traditional workers.
We believe innovation should not just be limited to technology. True innovation requires innovative business practices – with our employment agency for robots we have done just that. We provide workers on the same terms as human employees, making it easier companies to financially plan for robot integration
What benefits are there to businesses from using your tech?
In developed markets, populations are aging, leading to labor shortages. We can provide robot workers to undertake the essential, but inhumane tasks that human workers don't enjoy, and are often unmotivated to undertake. This enables workers to undertake tasks the are befitting of the human touch, such as creativity, this allows employees and business to benefit from new found greater prosperity.
How critical to future global prosperity is the implementation of Robot workers?
More workers than ever before are attaining degrees. Often these workers go into roles they are over qualified for – as that is where the greatest amount of vacancies exist. By moving these jobs to be undertaken by AI it allows these workers to move up the value chain into more creative and strategic roles – which unlocks economic benefits to themselves and the broader world.
In addition to this, in the developed world, declining birthrates mean the able-bodied workforce is shrinking – so the more robots can take on, the less pronounced the labor shortage will be. It also frees up workers to take on humane jobs requiring deep levels as empathy, such as care, which with our ageing population are going to see increased demand for labor.
How will delivering this technology through an employment agency model, as opposed to traditional long-term investments, democratize access to the technology?
The model of a robot employment agency allows businesses to shift cost from CAPEX to OPEX, meaning no big outlays of capital. This allows businesses to pay as they use, allowing them to be more agile – allowing a greater range of firms to share the benefits as opposed to corporations with huge capital budgets. As it is often smaller businesses that are the most innovative – this democratization of access could be a game changer for the global value chain.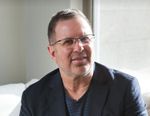 About Ran Poliakine
Born in Haifa, Mr. Poliakine Studied at Bezalel Academy of Arts and Design in Jerusalem and lives in Motza Elite with his wife and 5 children. A prolific entrepreneur and recognized visionary, Ran Poliakine has founded several successful companies that bring new technologies to market, fundamentally solving real-world problems and improving people's lives. Poliakine is founder and Chairman of SixAI, the ground-breaking robotics company behind the world's first robot employment agency and joint venture with Musashi Seimitsu, Musashi AI.
The content & opinions in this article are the author's and do not necessarily represent the views of RoboticsTomorrow
---
Comments (0)
This post does not have any comments. Be the first to leave a comment below.
---
Post A Comment
You must be logged in before you can post a comment. Login now.
Featured Product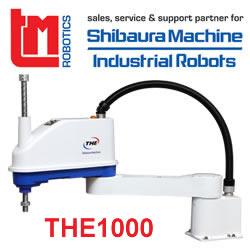 Designed for assembly and inspection applications in the electronics equipment and automobile components industries, the THE600 SCARA is a powerful automation tool. Advancing from the specifications of the existing THE400 SCARA, the THE600 has been developed to meet growing demand for fast-cycle automation. The THE600 model includes improvements in synchronised control and tracking precision. The THE600 is compact in design and offers improved high speed, with 60 per cent higher payload capacity than competing SCARA models in the same price range, making it the price-to-performance leader. Affordable price, impressive performance.