The benefits of collaborative robots have not changed. As we come out of this, businesses will seek ways to improve their production as they always have, and cobots provide excellent solutions to these challenges.
Perceptions of Collaborative Robotics Post, COVID-19, Q&A with Productive Robotics
Q&A with Zac Bogart, President | Productive Robotics
Tell us about yourself and Productive Robotics.
My name is Zac Bogart and I am the president of Productive Robotics. Productive Robotics designs and manufactures exclusively collaborative robots.
We emphasize teaching rather than programming. Our robots require zero programming to operate. You physically "show the robot" a task and it learns and performs that task. Our cobots are flexibly used in many applications and offer ultimate simplicity, capability, and affordability. All of our robots are designed and manufactured in the United States of America.
The company was established in 2010 as a spin-out of ZBE, Inc., a global leader in digital image printing equipment systems. ZBE's printing systems are used in commercial and professional imaging in 60 countries around the world. Prior to printing systems, ZBE's origin was in robotic camera systems used in motion picture special effects. I started in the early days of special effects working on Star Wars and Close Encounters of the Third Kind. ZBE's robotic camera systems have been used in countless motion pictures and television productions including: "The Right Stuff", "The Twilight Zone", "Top Gun" and many animated short films and commercials.
How are you seeing COVID19 changing the way people do business?
First, I think it's important to recognize that this pandemic has touched every person on a personal level in some way. Many are suffering on deeper levels than others. Others are experiencing higher levels of anxiety and learning how to cope. Sympathizing with our loved ones, friends and colleagues who are in worse conditions is what is most important right now, before we can begin to focus on anything else.
Of course, everything in business has slowed down. People who are fortunate enough to continue with their businesses are doing so from home to their best ability. Yes, we're doing a lot of business on Zoom. When this is over, and it will be, we'll see some changes in practices that increase efficiency (like teleconferencing). However, I don't believe we'll see the whole world change as being predicted by some. The technologies we use will only continue to be implemented because they've always made sense.
As of now, have you seen any effects on the collaborative robot market? If so, how?
With or without the pandemic, the collaborative robot market is strong and growing. Of course, there was a temporary slowdown, as with many businesses, but that has already reversed and we're growing again. The benefits of collaborative robots have not changed. As we come out of this, businesses will seek ways to improve their production as they always have, and cobots provide excellent solutions to these challenges. We are hopeful, encouraged, and looking forward to helping businesses utilize cobots in their business in the coming days.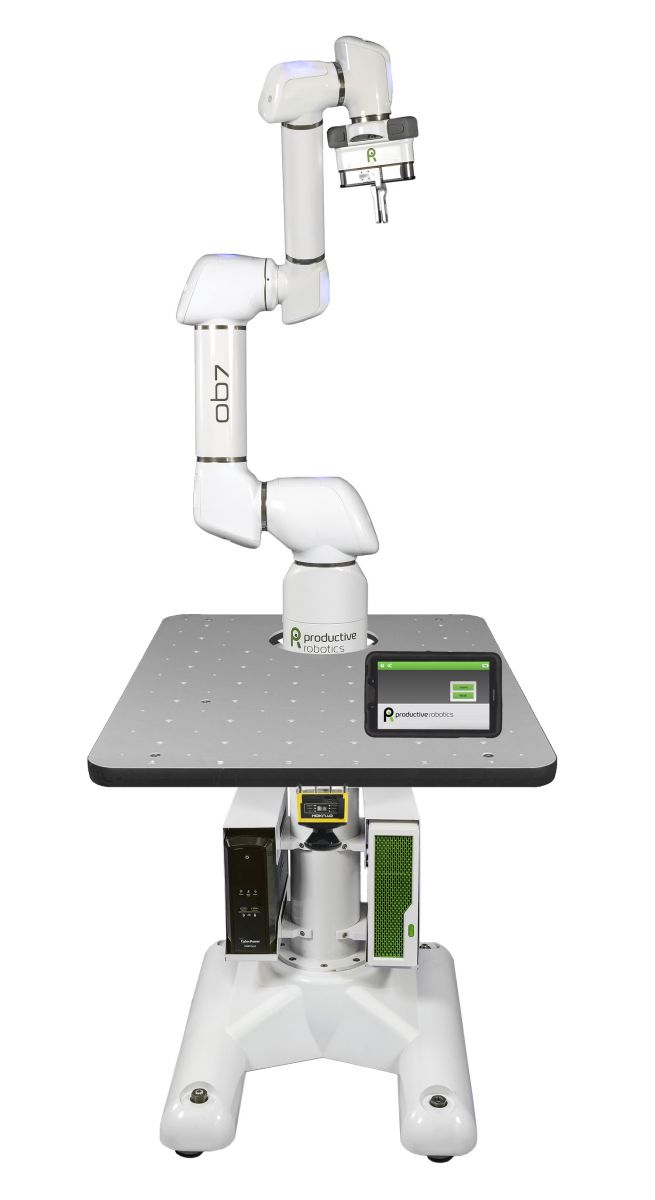 How do you think people's view of robotics and automation will change as a result of this pandemic?
While the COVID-19 pandemic is driving all kinds of discussion about robotics and automation, I don't believe that it will make a huge difference. Some company's marketing engines are in full swing and tailoring their messaging to form solutions in response to COVID19. I don't believe people are really steered by those messages because they are dealing with their own pressures and challenges. Our marketing department is in full swing as it always has been. We know that our message is strong and clear, and businesses will ultimately do what makes economic sense in the long run.
Prior to the pandemic, the robotics and automation industry were thriving, what do you see for the industry over the next 18 months?
I see collaborative robots becoming more mainstream. Collaborative robots went through an "early adopter" phase in which hundreds of companies bought them on the promise of them being the wonder drug to cure all their manufacturing ills. Many robots were placed within manufacturing facilities because "management told them to buy it", and still sit idle in corners because the manufacturing teams are too busy, as well as inexperienced with robots, to be able to apply them. As much of a step forward as they were, it was not enough to get many robots into actual production. Removing the need to program them is the first step, which we have already done. The next step is to simplify the deployment and application, which involves specific accessories that are now becoming available.
Moving forward what is Productive Robotics anticipating for and how are you preparing for those challenges?
We anticipate growth. Before this pandemic started, we were reaching tremendous growth and we have already been working on refining our processes to meet those demands. Now, we are using this time to refine our manufacturing even more for higher volume production.
Our management and engineering teams are working from home. Our manufacturing teams are fully self-managing. They have gotten together (virtually) and planned out how to stagger shifts, separate, and keep production going (although at a slightly lower level), and implement all the safety practices to stay safe. Our customer phone support is still operating seven days a week and all service operations are running. Our goal is to come out of this with a stronger and more refined process to handle more orders and be prepared for the next phase of growth. We are ready and motivated.
What lessons and insights have you carried away from this experience?
I've renewed my focus on the "big picture." It's easy to get caught up in business and daily tasks. However, having a roof over our heads and food to eat is enough to be grateful for. What matters most is taking care of people - our friends, our family and the stranger up the street. Helping those around us who are unable to help themselves or who have limited resources is most important. Business is secondary.
Do you have a message you would like to share with people and small businesses who are dealing with setbacks and obstacles due to COVID19?
It seems like there isn't really an end in sight, but there is. Hang in there. Remember that however bad it gets, it's worse for someone else. Do what you can for yourself or someone else. Small acts of kindness go a long way in our daily lives, relationships, and in business. We need these acts not just right now, but in the future, and for the long term.
About Zac Bogart
Zac Bogart is president of Productive Robotics, a company that designs, develops and manufactures collaborative robots. After graduating from the University of California at Berkeley with a bachelor's degree in Electrical Engineering and Computer Science, Zac co-founded USFX, a movie special effects company.
The content & opinions in this article are the author's and do not necessarily represent the views of RoboticsTomorrow
---
Comments (0)
This post does not have any comments. Be the first to leave a comment below.
---
Post A Comment
You must be logged in before you can post a comment. Login now.
Featured Product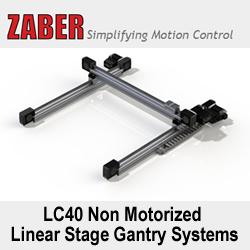 A Zaber gantry kit comes with everything you need to build a customized XY gantry system or XYZ gantry system. These gantry systems feature coordinated multi-axis motion, plug-and-play operation, easy integration with end-effector options, and built-in IO and E-Stop capabilities. An intuitive ASCII interface allows the user to easily communicate with the gantry systems using our free software, either Zaber Motion Library with APIs for several popular languages or Zaber Console. Third party terminal programs that can communicate over a serial port can also be used.