For a world that relies on that infrastructure for essential access to everything from water to electricity, it's a frightening reality, and most feel powerless to do anything about it. From there came the lightbulb inspiration for Gecko Robotics.
Gecko Robotics Scales to New Heights with Digital Manufacturing Partnership
Jake Loosararian, CEO, Gecko Robotics and Dave Evans, CEO, Fictiv | Gecko Robotics
Persistent underfunding of critical infrastructure worldwide is hampering economic progress and exposing businesses and communities to significant risks, according to the World Economic Forum. In fact, the forum's Global Risks 2019 report said, worldwide investment in infrastructure is expected to be $79 billion by 2040, while the actual global investment needs to be closer to $97 trillion.
For a world that relies on that infrastructure for essential access to everything from water to electricity, it's a frightening reality, and most feel powerless to do anything about it. From there came the lightbulb inspiration for Gecko Robotics.
Gecko Robotics protects and maintains the most critical infrastructure in industrial spaces from Power and Oil and Gas to Pulp and Paper through machines and platforms that inspect for degradation, erosion, and corrosion and drive proactive data delivery regarding infrastructure health. Industrial inspections conducted using Gecko Robotics solutions are faster, safer, and provide plants with data required to proactively ensure the operational maintenance and continuity of their systems and to diminish costly downtime.
"Companies are peeking through a keyhole when looking at traditional physical reports. If any imperfections or wear spots go undetected, it can cause leaks that can raise costs and drop efficiency dramatically," says JJ Mrkonich, Mechanical Engineer II – Field Engineering Lead at Gecko Robotics.
Named for the climbing lizards skilled at navigating slick surfaces, Gecko's intelligent robots scale piping, towers, industrial structures, elevator shafts and boiler walls, saving humans from dangers that have been known to cost lives due to degrading health and safety conditions of aging industrial sites. Historically, human inspections cover approximately 3-5% of the asset. Gecko's newest robot, the TOKA 4, offers close to 99% coverage, and provides data and insights to predict failures before they happen.
Quality is No Laughing Matter
Ensuring the robots are always available and robust enough to withstand harsh environments is a critical requirement for the Gecko team and their customers. So, it is no wonder they have come to rely on digital manufacturing leader, Fictiv, to ensure the quality and reliability of their components. Fictiv joins artificial intelligence, machine learning, and computational geometry with a modern cloud application that leverages a highly vetted global manufacturing network to support customers with best-in-class service.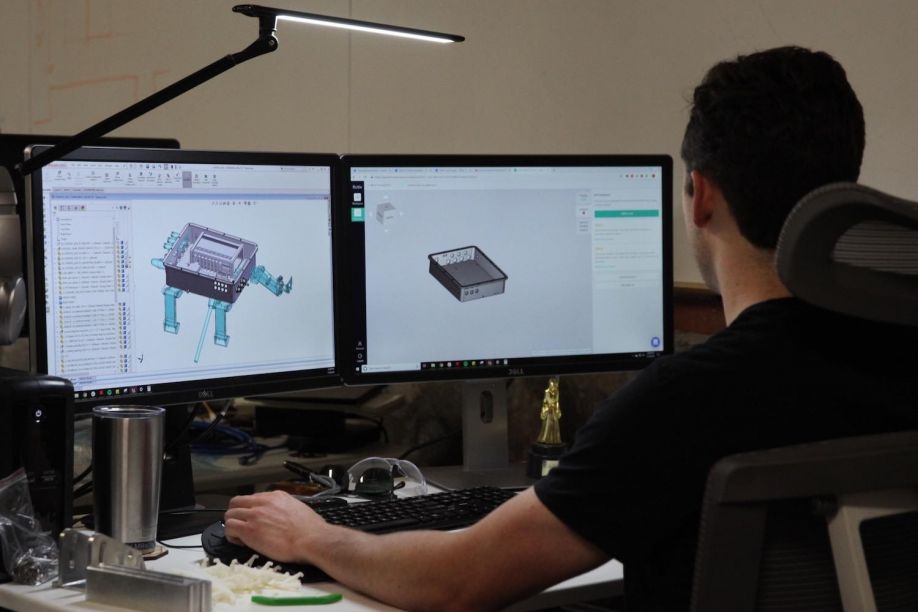 Gecko Robotics engineer quoting a CNC part on Fictiv's digital quote-to-order platform
Fictiv has machined most of the external production parts on Gecko's TOKA 4 series drive modules for the past two iterations of the product. The TOKA 4 robot moves at speeds of 60 feet per minute to perform nondestructive testing on key infrastructure like boilers, pressure vessels and silos. Because the drive module controls the voltage delivered to a vehicle's fuel pump to maintain fuel pressure and delivery, its quality cannot be compromised. And, neither can the integrity of the engineered parts. And that's where the Fictiv manufacturing team comes in, ensuring parts are not only superior quality, but delivered with unprecedented speed.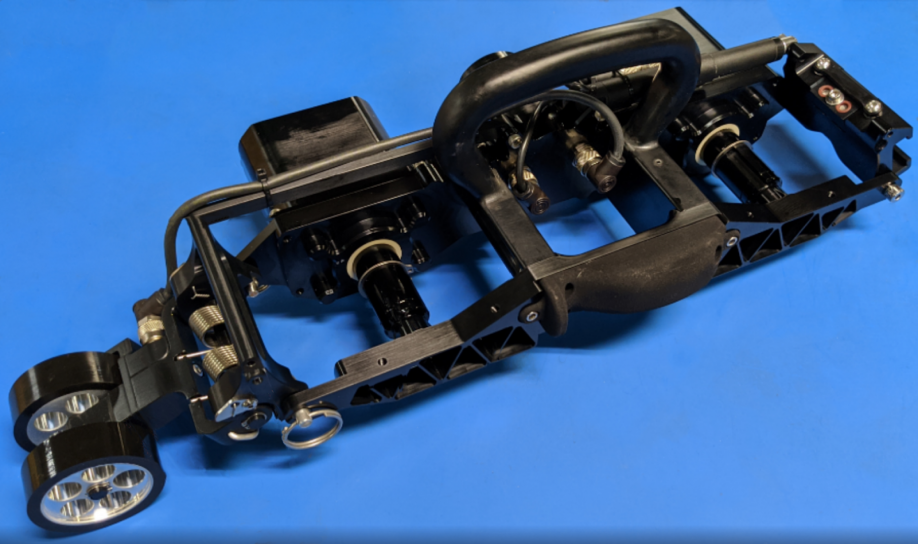 Gecko Robotics TOKA 4 series drive module with parts manufacturing by Fictiv
The biggest value-add for the design team is time-saved when it comes time to making
tricky parts, according to Dillon Jourde, Mechanical Engineer III – Drive Module Technical Lead at Gecko Robotics. "Quoting new parts can be a massive time sink. With other manufacturing partners, we might spend hours working through nuances of a design and iterating on the files to ensure we got it right. But, with Fictiv, digital quotes are quick, and lead times are way faster -- as much as three weeks shorter than competitors with no quality hit."
Accelerated development and fast-turn parts allows Gecko to focus more time on design innovation. "Fictiv continuously improves and works with us to minimize breakdowns in communication that would impact component integrity, including everything from material selection to processes like 3D printing and CNC machining." And the outcome? "We have yet to have any unexpected reactions to our operating environment. The component materials have measured up to the specs requested," Jourde reported.
Fictiv points to its technology-driven inspection processes as the driver for exceptional On-Time, In-Full (OTIF) rates. For prototype parts, Fictiv's track record is 97% on time, 98% in full, with even better results for production parts. "Fictiv's platform quotes almost instantaneously, allowing for quicker decisions and design changes that bring our robots to life faster and more effectively," said Jourd.
"The standardized inspection is verified by a Fictiv quality engineer every time," said Andy Sherman, Director of Global Supply Chain at Fictiv. The stringent process creates accountability and consistency, hitting 10x tighter tolerances than other leading digital platforms, as low as +/- 0.0002 to meet highly stringent customer specs.
"Our robot is not a simple machine - it has a lot of unique and high tolerance parts," said Jourde. "Finding a trustworthy partner that can make those parts reliably and quickly – whether prototype or production - has been extremely helpful."
The content & opinions in this article are the author's and do not necessarily represent the views of RoboticsTomorrow
---
Comments (0)
This post does not have any comments. Be the first to leave a comment below.
---
Post A Comment
You must be logged in before you can post a comment. Login now.
Featured Product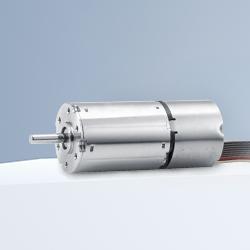 The FAULHABER Linear Actuator L series are designed to provide high performances in compact dimensions, these actuators can support large input speed, high output force and are suited for a wide range of applications like robotics, industrial machines and laboratory equipment.