LHMT GmbH develops highly specialized tools that fully automate not only the actual scoring and milling process of printed-circuit boards, but also the loading and unloading of the sensitive circuit boards.
Case Study - Safe Scoring
Case Study from | Schmalz, Inc.
The equipment being developed in Neuhausen near Pforzheim, Baden-Württemberg, will go on to be part of modern production processes. LHMT GmbH develops special equipment in the area of CNC and automation technology as well as robotic automation and image processing for the semi-conductor industry. The name LHMT GmbH stands for Leiterplatten-Handling und Manufacturing Technologies, or "printed-circuit board handling and manufacturing technologies" in English. The company was founded in 2002 and is part of the Schmoll Maschinen Group, which manufactures systems for mass production of electronics and microprocessing.
Before a finished printed-circuit board can be installed, it must undergo a number of process steps. From wet-chemical processes like copper scoring to drilling and exposure, the blank must go through a great deal before it lands in an LHMT machine. LHMT handing equipment is used for loading and unloading during the individual production processes. In the scoring machines, the individual units – the entire printed-circuit boards – receive their break joints at the very end of the production process. These joints make it possible to separate individual printed-circuit boards later on. This is an important process because this cutting step provides the printed-circuit board with the layout required for later use. "The workpieces are becoming increasingly delicate and sensitive, and for that reason we use a fully-automated process for this step," explains Knut Handte, Head of Engineering at LHMT GmbH. This means that the printed-circuit board blanks that are supplied in slanted cassettes or goods carriers are automatically removed by a handling device via a 6-axis robot, pin mountings are measured by a CCD camera (charge coupled device), and then the blanks are transferred to the scoring machine.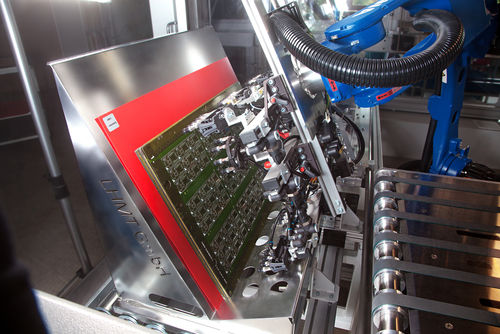 The robot makes it possible to process six printed-circuit boards per minute. It picks up the individual boards from the cassette ...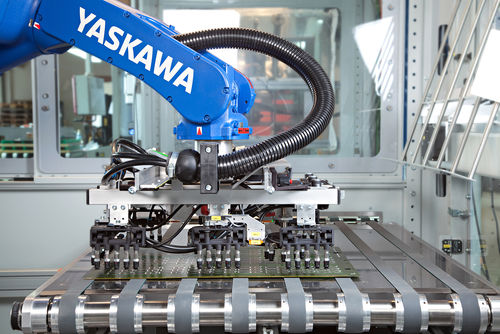 ... and positions them on the conveyor belt.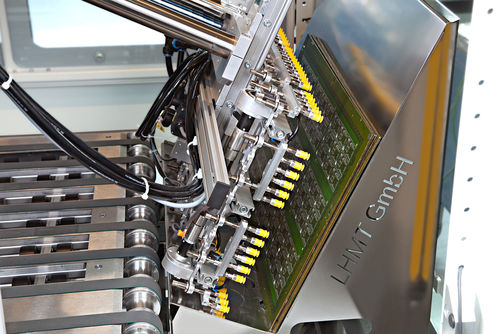 In place of a robot, an axis system can also be used to safely place the printed-circuit boards on the conveyor belt. The yellow NBR ESD suction cups reliably protect the boards against damage due to electrostatic discharge.
A Sensitive Workpiece
"It may sound simple, but this process is actually quite challenging because of the wide variety of printed-circuit boards on the market," Handte explains. Whereas smartphones contain extremely thin, lightweight printed-circuit boards, servers require thicker, more solid versions with a lot of copper. What they all have in common is the extremely sensitive surface that must not be marked or scratched in any way. "For this reason, the equipment mainly grips the PCBs on the outside edges using vacuum, of course," continues the Head of Engineering. The gripper must be able to work with different formats as well as with pre-existing reference bores. The scoring machine uses these reference bores for alignment so that it can ensure exact results every time. Moreover, the gripper does not have much space: the complexity of the printed-circuit boards is always increasing along with the growing demand for offering ever-greater functions on ever-smaller surfaces. "Furthermore, we have to keep in mind that different printed-circuit boards will be processed using our equipment – the process steps and the handling system have to be correspondingly universal and flexible. This is the only way to avoid lengthy set-up times," adds Handte.
This flexibility is especially challenging for the automated feed system. In cooperation with the vacuum experts at J. Schmalz GmbH, LHMT developed and tested two different automation solutions. One uses a flexible robotic arm that can carry out various loading and unloading steps while requiring very little space. Alternatively, the printed-circuit boards can be picked up using an axis system and placed on conveyor belt. "These systems are less expensive than robots, but not quite as flexible. However, the cycle time with a dual-axis system is much shorter: with our RobiFlex2x1 system, we have achieved a cycle time of less than six seconds. With intermediate layers, the system has a cycle time of 11 seconds. And all parts are only gripped with a vacuum gripper," explains the Head of Engineering. Whereas LHMT developed the mechanical components such as robot connections, gripper designs or axis systems, Schmalz provided the components for the handling process: the suction cups and their connections to the grippers. "Every single board must be handled extremely carefully so as not to leave any marks. At the same time, the rapid movement sequences require a secure grip on the printed-circuit boards – without deforming them, of course," explains Christian Stoisser, International Industry and Key Account Management, Electronics at Schmalz. Another unique aspect of handing printed-circuit boards and other electronic components is the risk of causing damage to the power electronics, for example, due to electrostatic discharge. This damage is not visible and only becomes apparent at the end of the process during functional testing. "Our milling and scoring process is at the far end of the value chain. This means that the printed-circuit board's value is already quite high and we therefore want to keep the rejection rate to a minimum," emphasizes Handte.
A Conductive Combination
Schmalz developed the NBR ESD suction cups with a specific resistance specially to prevent unwanted electrostatic discharge. In combination with the conductive spring plungers FSTIm, the vacuum experts ensure a good connection in every gripper position as well as reliable protection for the printed-circuit boards. The suction cups are mounted on suction spiders that are individually constructed out of aluminum profiles. "The lightweight aluminum is essential for short cycle times. A mechanical gripper would make setup too difficult and the robots would not be able to work as quickly," says Handte.
Once the handling solution is connected to the special equipment, the printed-circuit board is transferred to the scoring machines after being successfully removed from the cassette and placed on the belt. Moreover, LHMT also offers handling equipment for loading and unloading of complete manufacturing steps, for example for cleaning or etching lines. "Six boards per minute is a realistic cycle frequency," explains Handte. In between each board, the handling system has to automatically and separately remove and put down the protective layers from between the printed-circuit boards and react flexibly to cassette changes. "This means that the automation must be much faster in order to ensure continual loading of the processing system and to carry out all additional tasks 'just in time'." During all of this, the fully automated scoring process for the printed-circuit boards is carried out. This process must be tailored to individual end-customer requirements. Depending on the version, the machine can score lengthwise and crosswise. At the end of the process, the printed-circuit board can be removed automatically without any manual intervention. Once the printed-circuit boards have been separated and undergo final quality checks, they are ready for shipping and assembly.
"We are extremely pleased with the solutions from Schmalz," says Handte. The Head of Engineering continues: "The quality is consistently excellent and, thanks to the NBR ESD suction cups, we can also offer our equipment as an ESD-safe version."
The content & opinions in this article are the author's and do not necessarily represent the views of RoboticsTomorrow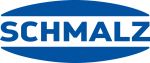 Schmalz
Schmalz is the global market leader in vacuum automation and ergonomic handling solutions. Schmalz products are used all over the world in applications in the logistics, glass, metal, automotive, packaging, and wood industry sects. The wide range of products in the Vacuum Automation unit includes individual components such as suction cups and vacuum generators, as well as complete gripping systems and clamping solutions for holding workpieces.
Other Articles
Automation and robotics create such a dynamic industrial ecosystem that it will continue to adapt to increased demand for consumer products. We'll see more artificial intelligence being deployed and utilized.
What should you do if you want an ergonomic lifting aid, but your ceiling height is too low for conventional crane systems? Schmalz's solution is a modular flat jib made of aluminum that guarantees smooth movement sequences, even in rooms with low ceilings.
In order to become more efficient and work more quickly but at the same time protect the health of their employees, it is worth investing in ergonomic lifting devices.
---
Comments (0)
This post does not have any comments. Be the first to leave a comment below.
---
Post A Comment
You must be logged in before you can post a comment. Login now.
Featured Product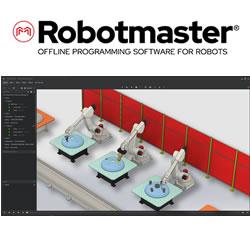 Program multi-robot cells and automatically solve robotic errors with ease. Hypertherm Associates announces a new version to its robotic programming software. Robotmaster 2024 addresses key market trends including the support for programming multiple robots in a single work cell and the demand for automatic trajectory optimization and robotic error correction.