Our focus was to provide a solution that offers ease of use and eliminate the customer's need to outsource components and programming. The integration of our MSCL, ROS, and several Open-Source API's, allows for the application of available and compatible software.
Inertial Navigation Solution in Delivery Robots & Drones
Q&A with | Parker LORD Microstrain Sensing
Let's talk about the new navigation system from MicroStrain, the

3DMGQ7-GNSS/INS with RTK.

Our new all-in-one navigation system with onboard RTK and built-in dual antenna GNSS receivers is a complete out-of-the-box solution at a very competitive price. This advanced inertial navigation system includes:

A. The 3DMGQ7-GNSS/INS which can achieve centimeter-level position accuracy when paired with our 3DMRTK. It has dual multiband GNSS receivers, low noise and low drift MEMS inertial sensors, and a robust adaptive Kalman filter.
B. The 3DMRTK provides easy to use real time Kinematic (RTK) correction data to be utilized by the 3DMGQ7-GNSS/INS. It provides the simplicity of a cellular connection to our SensorCloud RTK base station network, replacing traditional radio-based stations. With RTK corrections the 3DMGQ7 can achieve centimeter-level positional accuracy. By removing the need for base station infrastructure, the 3DMRTK minimizes the user's required time to market.
C. SensorCloud RTK provides seamless cloud-based network RTK corrections without the need for customer-supplied base stations and includes a cellular data plan with network RTK coverage.
D. Access to MicroStrain software:
SensorConnect

PC Software for sensor configuration and data collection.

MSCL

The MicroStrain Communication Library simplifies writing code to interact with our sensors.

ROS

License-free drivers for the Robot Operating System.
What are the key upgrades over other inertial navigation solutions?
Position
RTK corrected to 2 cm
Single point, horizontal @ 1.25 m
Single point, vertical @ 2 m
Attitude
Roll, Pitch @ .05°
Heading @ .25°
Dynamic
Velocity @ 0.05 m/s
Low Profile
76 mm x 68.6 mm x 13.3 mm and lightweight at 78 grams

What applications do you see utilizing this inertial navigation solution?
Autonomous vehicle (AV) operation
Wheeled and legged robotics
Simultaneous localization and mapping (SLAM)
Beyond visual line of sight (BVLOS) navigation
Can you share with us an example of this sensor being utilized currently?
This video shows the GQ7 and RTK modem being used on an AM General High Mobility Multipurpose Wheeled Vehicle, a Clearpath Robotics Unmanned Ground Vehicle (UGV), and an aerial drone.
What was your team's focus when designing this new inertial navigation system?
To provide a solution that offers ease of use and eliminate the customer's need to outsource components and programming. The integration of our MSCL (MicroStrain Communication Library), ROS, and several Open-Source API's, allows for the application of available and compatible software. Cost was also important as we understand the positive impact of an affordable solution. We also focused on ways to reduce the user's costly programing time, and with the inclusion of our software and API's believe that this is the best navigation product available.
How were you able to keep your product priced significantly lower than the competition?
While we are in business to produce and sell products, we also believe in establishing long-term and quality customer relationships. Our highly experienced team of scientists and engineers, and our relationships with vendors to get early access to the next generation of sensors and components before they are released, as well as our state of the art supply chain allows for significantly reduced prices. Customer satisfaction and customer success is very valuable to us. Parker LORD MicroStrain has been in the sensor business for over 20 years. With experienced engineers, developers and manufacturers, we are able to provide a solid, reliable solution. Combining current technology advancement, our core competency in calibration and miniaturization and our close relationship with MEMS vendors, allows for pricing that our customers find very affordable.
Is there anything else Parker LORD has in the works that you would like to mention? New products? Upcoming events?
Our Parker LORD merger provides collaboration leading to cutting edge products in the future. Our 7th generation solutions are in development as we once again push the limits of technology, offering a sophisticated and reliable sensing solution. Look for another Parker LORD Webinar in the near future to showcase and demonstrate the success of our sensors in various applications as well as addressing potential areas of applications that would benefit from this solution. MicroStrain's products have always been reliable, affordable, and interchangeable.
The content & opinions in this article are the author's and do not necessarily represent the views of RoboticsTomorrow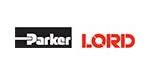 Parker LORD – MicroStrain Sensing Products
Parker LORD - MicroStrain Inertial Sensing Products manufactures the smallest and lightest industrial-grade inertial sensors available that are used in advanced manufacturing, off-highway vehicles, commercial and military manned and unmanned vehicles, and civil structures. Products come temperature compensated using a proprietary calibration process and include inclinometers, vertical reference units, IMUs, AHRS and INS/GPS for navigation, stabilization, mobile mapping, terrain compensation and more. Contact LORD for additional custom designed solutions.
Other Articles
Despite massive performance improvements, MEMS IMUs still have unique characteristics users should be aware of. By accounting for these in your system and following good IMU data practices, you can be assured the best performance for your application.
Have you ever wondered how we are able to have an accurate online map to use to get to anywhere we want to go? The answer lies in a process called mobile mapping. Mobile mapping allows users to visualize, record and understand environments, wherever they may be.
The next generation of robotic systems require high performance inertial sensors but also demand high volume, low cost solutions.
---
Comments (0)
This post does not have any comments. Be the first to leave a comment below.
---
Post A Comment
You must be logged in before you can post a comment. Login now.
Featured Product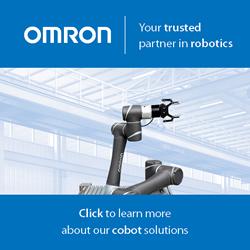 Humans and robots can now share tasks - and this new partnership is on the verge of revolutionizing the production line. Today's drivers like data-driven services, decreasing product lifetimes and the need for product differentiation are putting flexibility paramount, and no technology is better suited to meet these needs than the Omron TM Series Collaborative Robot. With force feedback, collision detection technology and an intuitive, hand-guided teaching mechanism, the TM Series cobot is designed to work in immediate proximity to a human worker and is easier than ever to train on new tasks.