The trend towards lithium-ion batteries in intralogistics continues. Almost all large forklift manufacturers now have models with lithium-ion drives. In the field of driverless transport systems and mobile robots, powerful lithium-ion technology is already standard.
Effective Wireless Charging for AGVs
Julian Seume, Chief Marketing Officer | Wiferion
Whether driverless transport systems (AGVs), electric forklifts, or mobile robots (AMRs), the efficient use of industrial trucks is a decisive factor for competitiveness during ever- increasing cost pressures. The energy systems are being scrutinized and lithium-ion batteries are the preferred technology. The advantages versus lead-acid batteries (including the ability to recharge faster and more often) are obvious. Until now the full potential of storage technology has not been fully realized.
Benefits of inductive charging solutions
Conventional battery charging concepts with plug-in cables cannot be automated. Contact sliding chargers are the common but are an unreliable alternative having been designed and developed decades ago. For both, there are often significant investments and maintenance costs required. Inductive charging solutions offer impressive levels of efficiency, flexible integration, and the option of autonomous "in-process charging." An added benefit is the high degree of flexibility when relocating the charging stations.
Intralogistics and inductive charging
The trend towards lithium-ion batteries in intralogistics continues. Almost all large forklift manufacturers now have models with lithium-ion drives. In the field of driverless transport systems and mobile robots, powerful lithium-ion technology is already standard. Interim charging enables automated 24/7 operations which is critically important with two or three-shift operations at warehouses, distribution centers, 3PLs (third party logistics), and manufacturing facilities.
The extended service life of the batteries reduces operating and maintenance costs in the long term. Commercial vehicles are still frequently charged with wired plug connections, despite the possibility of battery charging during short stops. The charging cables are only connected during longer breaks or after the end of the shift. Without intermediate charging, the batteries' energy levels drop continuously.
© 2021 Wiferion
To offset charging depletion, expensive batteries must be significantly larger, since smaller amounts of energy are regularly recharged. The return on investment (ROI) deteriorates. The higher performance prices of peak loads have an impact when the entire fleet is charged after the end of the shift. Ultimately, wired charging concepts are difficult to automate and the industrial trucks and AGVs are not productive during the charging process. This wasteful downtime of equipment is totally antithetical to all Lean Manufacturing principles.

Replacing battery trays less than optimal
Another approach to energy supply is to replace entire battery trays. Special rooms are required where the exchange takes place. Additional batteries have to be purchased and the replacement process ties up valuable vehicle and personnel capacities. From an occupational health and safety perspective, the battery exchange process is far less optimal.
There are automation concepts in which industrial trucks and AGVs are loaded automatically with sliding connections. Stationary sliding contacts are permanently installed in the warehouse environment and mounted on the vehicles. Automatic intermediate charging is possible, but the solutions are relatively expensive, inflexible, prone to failure, and require structural changes to the infrastructure. This is necessitated to install the sliding contacts and power lines. There are safety risks for employees and high maintenance costs; the care and replacement of the mechanical sliding contacts is unacceptable.
High vehicle availability through "in-process charging"
Wireless battery charging systems and energy management solutions circumvent the limitations of conventional charging technologies. Based on the principle of magnetic induction, these technologies automatically transmit high currents fully to industrial trucks and AGVs during the ongoing logistics process.
© 2021 Wiferion, etaLINK3000 by Wiferion
With "in-process charging," the batteries are charged at critical points in the warehouse. The charging process starts with full power in less than a second, so even the shortest downtimes can be used for charging without any significant loss in power conversion.
With an efficiency of 93%, wireless charging systems are as efficient as the most powerful wired charging solutions.
Due to the many intermediate charges, the energy level of the batteries remains constant. The same vehicle performance can be maintained with 30% smaller batteries without compromising capacities; the acquisition costs of batteries can be reduced considerably. Since there are often no additional charging breaks, downtime is reduced, and vehicle availability increases by up to 30%.
© 2021 Wiferion
Flexible integration possible with wireless charging technologies
The implementation of automation with wireless charging technologies requires no interventions in the warehouse infrastructure. Whether defined parking spaces, on frequently travelled routes or at loading and unloading stations, charging pads can be installed on walls, machines, or on the floor in a few simple steps (and flexibly repositioned when processes and layouts change).
Since inductive charging systems such as etaLINK manage without mechanical sliding contacts, the energy solutions are completely maintenance-free and suitable for long-term continuous use.
Data evaluation for efficient logistics processes
Inductive charging also has numerous advantages in terms of data evaluation. The battery and charging system together form an overall solution for energy supply and are connected via a CAN interface. This means that all data on the energy level, operating times, and vehicle status can be recorded in real-time. Industry 4.0 applications such as condition monitoring or predictive maintenance can be executed.
Current and future state of inductive battery charging
The many advantages over conventional charging solutions are obvious. Inductive battery charging systems have the potential of becoming the standard for supplying energy to lithium-ion batteries. They are efficient, flexible, scalable, and can be quickly integrated into any warehouse. "In-process charging" enables completely new automation and logistics processes. Users want to reduce costs sustainably and consistently; inductive charging enables an affordable alternative and clear TCO (total cost of ownership).
About Julian Seume
Julian Seume is the Chief Marketing Officer (CMO) for the German-based inductive wireless power company Wiferion. He holds a Bachelor in Economics and a Master of Sciences in Business Management. After ten years in international executive positions for machine tool companies he joined Wiferion in 2019 and is responsible for the overall go-to market strategy, the brand development, and all aspects of strategic and operative marketing. Seume believes wireless charging will change the way energy is transferred and that Wiferion will help to electrify the economy.
The content & opinions in this article are the author's and do not necessarily represent the views of RoboticsTomorrow
---
Comments (0)
This post does not have any comments. Be the first to leave a comment below.
---
Post A Comment
You must be logged in before you can post a comment. Login now.
Featured Product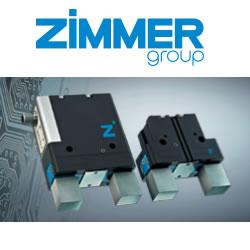 IO-Link is the first standardized IO technology worldwide for communication from the control system to the lowest level of automation.