In today's e-commerce environment, consumers are purchasing single items with a click and that item-handling task has been pushed back upstream into distribution and fulfillment centers.
Implementing Piece-Picking Robots into Micro-Fulfillment Centers
Q&A with Vince Martinelli is Head of Product & Marketing | RightHand Robotics
Tell us a bit about RightHand Robotics and how the startup was founded.
RightHand Robotics (RHR) builds a data-driven intelligent picking platform providing flexible and scalable automation for predictable order fulfillment. RHR is a leader in providing end-to-end solutions that add predictability and reduce costs for e-commerce order-fulfillment of general merchandise, consumer packaged goods, grocery, pharmaceuticals, health and beauty, electronics, apparel and other retail verticals. Unlike traditional factory robots, ours are simple to integrate and easily adaptable to improve customer warehouse processes. Our robots typically pick items from a tote delivered by an AS/RS or a conveyor and are then transferred into outbound totes or cartons.
The key to our technology is our robots' "hand-eye coordination." Each one has an intelligent gripper, a vision system, software and a machine learning capability that is ideal for reliably picking a wide range of variable items at high throughput rates. It has been a game-changer for many companies, streamlining fulfillment and improving resiliency in their operations.
The company was founded in 2015 by a Defense Advanced Research Projects Agency (DARPA) challenge-winning team from the Harvard Biorobotics Lab, the Yale GRAB Lab, and the Massachusetts Institute of Technology. Our founders, Leif Jentoft, Yaro Tenzer and Lael Odhner, were working on robotic gripping systems, primarily driven by needs in the Defense Department. Upon winning, they realized the growing need for piece-picking in warehouses, e-commerce fulfillment and supply chains. Thus, RightHand Robotics was created. The technology has really taken off and we are seeing higher adoption rates of automation year after year.
What are the 3Rs of robotic piece-picking according to RightHand Robotics?
Here at RightHand, we refer to the 3Rs of robotic piece-picking a lot – range, rate and reliability – and it is our basic value framework. The way we look at it is that the solution must be able to pick and place a wide range of items. Second, the task needs to be accomplished at an impressive rate that either meets or exceeds the current throughput requirements of the station. Third, whatever solution is implemented needs to be reliable. Our platform is able to pick and place a wide range of items, fulfilling orders at high speeds while ensuring that customers consistently receive what they ordered. For companies looking to adapt, grow and add resiliency to operations in our current online commerce growth surge, automation is key to keeping consumers happy and getting products to them quickly and efficiently.
What are the benefits of implementing piece-picking robots into micro-fulfillment centers and other fulfillment operations?
Our piece-picking technology provides micro-fulfillment centers and fulfillment operations with many advantages and a clear competitive edge. Looking a decade back, most retailers shipped products in bulk directly to stores and shoppers picked the items they wanted for themselves. But in today's e-commerce environment, consumers are purchasing single items with a click and that item-handling task has been pushed back upstream into distribution and fulfillment centers. There are labor shortages in warehouses and an increasingly growing pressure for efficient supply chain operations globally. The pandemic has only amplified these issues and pushed companies to change their strategies by incorporating automation technology.
To keep up, fulfillment centers are looking to improve their fulfillment speeds and picking accuracy. With our technology, they can do just that and will see great results from day one. Our robots don't get tired and can work 24/7 if needed. They can handle thousands of SKUs, fulfilling orders efficiently while simultaneously improving inventory control and quality assurance. Automation also promotes worker safety by freeing up space in the facility, allowing social distancing for the people who critically perform other tasks in the facility.
In addition to increasing fulfillment speed and accuracy, our robots can take over the jobs that are considered repetitive with limited decision-making needs, allowing staff to focus on new and existing roles that require "higher skills". Automation opens up opportunities to improve your whole flow of distribution and advance your employees professionally.
What kind of warehouse item handling workflows can you integrate with robotic piece-picking?
Robotic piece-picking excels when combined with goods-to-picker workflows. Our RightPick product can seamlessly integrate with a wide range of commercial material handling and warehouse software systems to automate existing piece-picking workflows as part of greenfield projects or in retrofits. ASRS, for example, is a great use case. The system presents a source tote and the process is to pick and place products in an outbound container. It's simple and repetitive – perfect for automation. Other workflows where robotic piece-picking is effective include sorter induction, kitting and increasingly processes where mobile robots act as the means for moving totes to and from the robot picker.
What are key factors to consider for successful robotic piece-picking deployment?
Although robotic piece-picking adoption is trending upward and moving in the direction of "plug-and-play," it's still important to think and analyze whether it is the right approach for your operational needs. That's why we always encourage companies to ask themselves the following questions when considering deploying robotic piece-picking:
What are your operational goals?

What items need to be picked?

What is the ideal workflow and physical design for fulfillment?

How will it integrate with your existing warehouse software?
The time invested to consider these questions will help in defining a clear project scope, ultimately resulting in a successful deployment. Alternatively, they may help identify factors that need to be addressed before you are ready. In either scenario, this simple framework will prove its value, regardless of which robotics solutions providers are being considered.
Looking back at 2020 and into this year, has the coronavirus pandemic accelerated the adoption of robots in distribution?
The pandemic has put warehouse automation front and center. Between social distancing requirements in warehouses and increasing consumer demand, there is no question that the coronavirus has pushed the adoption curve of robotics at least two years ahead of schedule. The pandemic highlighted the vulnerabilities of the global supply chain and pushed many to reevaluate their current processes, with a focus on resilience.
In response to stay at home orders in many parts of the world, consumer online spending soared in 2020. As we enter 2021, there is growing evidence that this has led to a permanent increase in the preference for consumers to shop online, most notably in the grocery vertical. Over the course of the pandemic, companies that already had automation integrated into their processes saw great advantages over those that didn't. This doesn't mean it is too late to upgrade systems and look at how robots fit into the puzzle, but it will only get more difficult to play catch up.
A side benefit of having robots in the workplace as we enter the second year of the pandemic is worker health and safety. The flow of goods is essential to everyday life and many warehouse workers have been on the front line throughout 2020. When robots take on some simple, manual tasks, it can create space in the work area between people, for instance, helping achieve social distancing.
Even so, for robotic piece-picking, we are still early in the market adoption curve. COVID had an immediate negative impact on new projects, as the entire economy slowed down and retailers found themselves dealing with a host of challenges. The uptick in interest really started to kick in during the summer of 2020 and we believe this will yield more adoption in 2021 and pull the demand curve forward overall.
Where do you envision the industrial robotics industry heading in five to 10 years?
I expect that industrial item-handling robots and autonomous systems that can work in warehouses and eventually in factories, will see widespread adoption globally over the next decade. This will also be true for a range of autonomous mobile robots and other systems that handle parcels or stack cartons on pallets. It's a perfect storm of market demand, technology maturity, cost declines, investment and innovation. To put it in perspective, the global robotics market is expected to hit $210 billion by 2025. Back in 2018, it was valued at around $64 billion.
There is no question that e-commerce is going to continue rapid growth. With piece-picking robots there to lend a hand, retailers will be able to deliver superior customer experiences, grab share in the growing online space and have a happier, more productive workforce. I may be a bit of an optimist, but the trends are compelling enough for me to share this view with confidence. Let's check back in 10 years and see.
About Vince Martinelli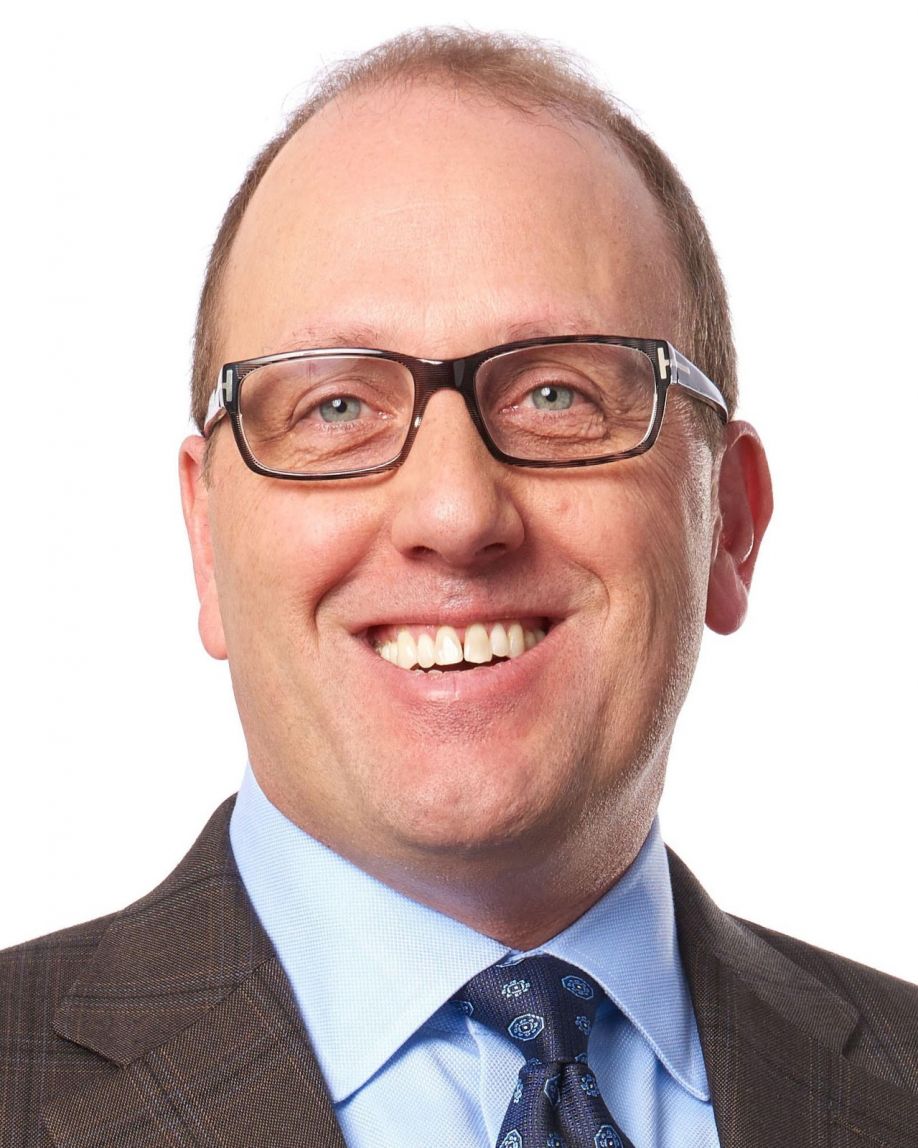 Vince Martinelli is Head of Product & Marketing at RightHand Robotics. Throughout his career, Vince has helped introduce new technologies and products into challenging, large-scale applications for telecommunications, aerospace, automotive, e-commerce and electric power utility customers worldwide. He earned his BS and MS degrees from MIT in Materials Science & Engineering, with a concentration in Economics. At MIT he was a Tau Beta Pi Fellow and an Academic All American athlete.
The content & opinions in this article are the author's and do not necessarily represent the views of RoboticsTomorrow
---
Comments (0)
This post does not have any comments. Be the first to leave a comment below.
---
Post A Comment
You must be logged in before you can post a comment. Login now.
Featured Product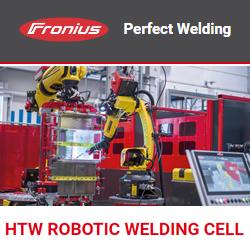 Modular, collaborative, and flexible: the "Handling-to-Welding" robotic welding cell joins parts of different geometries and materials. The task is carried out by two robots - the handling robot positions the workpieces, the second robot performs the welding. Depending on the cell configuration, lock gates are available for the inward and outward transport of parts. Furthermore, various positioners, a TCP measurement system, a torch cleaning system, a gripper station, and a contact tip change system are also possible.