OLRP provides a virtual environment to complete robot programming without taking the robot offline, thereby simplifying complex and time-consuming programming.
Making Robotic Programming Easier for the Fabrication Industry
Q&A with | Octopuz
What inspired the next generation of OCTOPUZ software?
Our OCTOPUZ Product Vision is "to enable users to maximize the productivity of their industrial robots by simplifying robot programming." With our vision as our north star, we planned and developed the next generation of OCTOPUZ Offline Robot Programming (OLRP) software by focusing on one key goal:
Create a simplified, intuitive, amazing OLRP experience that keeps industrial robots online and maximizes productivity.
We worked closely with users and partners to define the greatest manufacturing challenges with robot programming and automation and developed solutions that make up our next generation software.

What has changed in this update which programmers can look forward to?
Four key improvements:
A Modern user interface that eliminates complexity and simplifies workflows. We re-designed our platform to provide users with a clean modernized software that is easy to use.
Cell templates that allow users to start programming right away. A cell template is a common environment containing fixed components and other things which don't change between your unique projects or job, such as your robots, positioners, wire feeder, and fences. Every new project - which is your next part to be programmed - begins with a cell template as its starting point so that you can quickly jump in and start programming right away.
Controllers, robots, and positioners connect and interact exactly as they do in the real world. In OCTOPUZ, your robots and positioners all are connected directly to the robot controller. This makes it incredibly easy to program multi-robot systems with multiple rotary and/or rail positioners, all within the same file.
Flexible user-based accounts that let users work from anywhere. To access OCTOPUZ, we've introduced accounts that represent the user. This means that you can log in and program in OCTOPUZ on any computer you like - you're no longer tied to one specific device.
Why would a manufacturer invest in OLRP? How is OCTOPUZ making programming easier for the fabrication industry?
Manufacturers purchase robotic systems to automate jobs that were previously done by humans. Despite the well-documented benefits of automation, robot programming presents its own series of challenges: complex jobs are difficult and time-consuming to program, robot downtime is extremely inefficient due to "online" teach-pendant programming of systems, and it is difficult to find appropriately skilled labour to program robots.
An investment in OLRP solves these challenges by providing a virtual environment to complete robot programming without taking the robot offline, thereby simplifying complex and time-consuming programming, reducing robot downtime, and increasing production efficiency.
OCTOPUZ doubles down on the promise of OLRP by providing simple and intuitive workflows which ensure manufacturing projects are on time and production ready.
Can we expect any more exciting product updates from the OCTOPUZ team this year?
Absolutely. We are investing heavily into our next generation software and are already hard at work on many new and exciting things to simplify robot programming even more.
Manufacturers can stay up to date by checking out What's New in OCTOPUZ.
What types of applications does OCTOPUZ support?
OCTOPUZ enables businesses to do more with their robots by supporting a number of different industrial applications:
Welding
Cutting and machining
Additive
Spraying
Factory simulation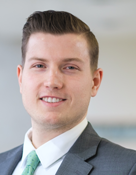 About James Schnarr
James Schnarr is the Product Manager of OCTOPUZ software. James' goal is to keep industrial robots online and maximizing productivity by delivering an amazing Offline Robot Programming experience.
The content & opinions in this article are the author's and do not necessarily represent the views of RoboticsTomorrow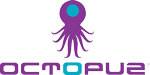 OCTOPUZ
For the past 15 years, OCTOPUZ has specialized in the design, development, implementation, and customization of superior Offline Robot Programming (OLRP) software for industrial robot applications. Our focus is to provide an industrial robot software solution that not only enables companies to reach a higher level of efficiency with their processes but also opens opportunities for them to enter new markets and expand their business potential. OCTOPUZ was built on the concept of taking complex robot programming and making it simple.
Other Articles
For any Offline Robot Programming solution to be effective, the virtual robot cell set up in the software must be identical to the existing physical robot cell. OCTOPUZ refers to this process as "implementation".
It's easy to show a robot being programmed in a matter of minutes inside of a controlled virtual environment. But those programs need to translate to something useful in the real robot cell. The points that the robot will follow need to line up with the part properly.
Visit the OCTOPUZ team at FABTECH 2019 in Booth B23113 to be the first to see what's new with the industry-defining OCTOPUZ Offline Robot Programming Software! In the meantime, be sure to stay tuned to our social media networks and website for more information.
---
Comments (0)
This post does not have any comments. Be the first to leave a comment below.
---
Post A Comment
You must be logged in before you can post a comment. Login now.
Featured Product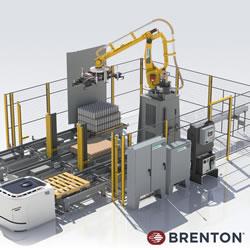 Brenton is a leader in robotic solutions with standard product offerings including palletizing and depalletizing for efficient an option for carrying hard-to-handle products, as well as larger scale systems with an optimized footprint; and case and carton loading solutions for numerous industries. In addition, Brenton works with customers on integrated solutions, offering robotics in a broad spectrum of robotics to fully integrate end of line systems. Brenton helps packaging customers protect their reputation and grow the trust of their consumers.