Rather than replace analog gauges and processes with an array of high cost and specialized connected sensors, forward-looking companies are deploying advanced robots that bring the sensors to where and when they're needed most.
How Autonomous Robots Drive ROI in the Internet of Things
Andy Watson, Associate Director, Product Management | Rightpoint
Autonomous robots are turning the IoT sensor paradigm on its head. Rather than replace analog gauges and processes with an array of high cost and specialized connected sensors, forward-looking companies are deploying advanced robots that bring the sensors to where and when they're needed most. Autonomous robots can be used to offset human capital -- e.g. take readings, do inspections, perform automated tasks -- and report back what they find with little-to-no human intervention. This approach is especially interesting when the cost or risks of sending a human are so high that sending a robot is an efficient, ROI-driving alternative all around.
Let's look at how companies are using autonomous robots today, and what the future holds for this emerging tech.
Boston Dynamics' Spot -- a four-legged robot that can carry various payloads and has an array of autonomous capabilities -- is the most widely known robot, but there are others. For instance, Fetch Robotics deploys autonomous pickers in warehouse and distribution centers. These robots automate pieces of the order fulfillment workflow.
For instance, autonomous picker can retrieve a bin of goods that contain the desired product and place it onto an autonomous conveyor belt, with instructions on where to deliver the bin. The conveyor belt will then notify a human or robot bin picker that the product will arrive at their workstation within a specified period of time, and stop at the appropriate workstation. It will also updates to the workflow that the goods/products are "readying for shipment"
Miso Robotics can provide restaurants with Flippy 2, a robot can fry just about anything, introducing extraordinary efficiencies, added-safety, and ROI in food preparation by offsetting specific time consuming activities
Robotics and drones have been the backbone of precision agriculture, which allows farmers to do things like apply just the right amount of fertilizer on crops at the right time while providing valuable insights by also monitoring crop and livestock conditions.
Boston Dynamics' Spot, in particular, can open doors, grab or drag an object at whatever speed you need it to, turn a valve, throw a breaker, identify gas leaks, and listen for indicators of complex machinery in need of preventative maintenance. It can navigate complex spaces, going up and down stairs as necessary. If Spot falls, it can pick itself back up without a problem. In fact, it can handle a tremendous amount of adversity and remain utterly unflappable. When you need Spot to go from point A to point B, it can navigate a dynamic environment and make its own decisions on the best way to get there.
Autonomous robots can be extremely practical and cost effective for a variety of use cases. Imagine if you're an energy provider and you have a power plant in a remote location, one that requires you to send by helicopter a team of technicians to conduct routine inspections. That's an expensive proposition. To reduce costs, the company can deploy a robot to conduct regularly scheduled tours of the entire plant, climbing up and down steps as required. Its sensors can check everything a human would, transmit the data to a home office for analyzing, then power itself down until the next scheduled inspection.
Spot, in particular, is also immune to radiation and other environments that are toxic to humans. National Grid deploys Spot to conduct essential visual and thermal safety inspections at one of its electricity substations. Spot is also used in a lot of nuclear power plants, as it's safer to send robots rather than humans into reactors to do inspections. Prior to Russia's aggression, Spot helped to safely decommission Chernobyl's Reactor 4. This reactor is full of radioactive dust that, if kicked up, poses serious health risks to humans. Spot doesn't kick up as much dust, and isn't affected by it anyway. Russian soldiers have since seized Chernobyl, and stole its radiation technology. Scientists are looking at a range of robot technology to secure the site, and monitor radiation.
Project managers of construction sites can deploy these robots to do regular laps of the entire project, obtaining 3D scans of specific areas to monitor progress and photographs of welds to ensure they're done correctly and safely. If a problem were to occur later on, the data can serve as proof that the construction company was proactive and did its due diligence.
The ROI of Autonomous Robots
Autonomous robots deliver immediate ROI. If you're the operator of the remote power plant described above, you could see your investment in Spot recouped within the first one or two inspections. What's more, because the robot can conduct detailed inspections as frequently as you like, you can keep a tighter watch on your facility. More frequent, comprehensive, and repeatable inspections means that you'll have better data to catch issues much earlier, before they have the potential to become an expensive situation to repair.
The inherent promise of IoT is the ability to gain data and insight proactively, before things go awry. Converting all the machinery in a facility or deploying complex sensors in every possible corner of your business is costly, however. Autonomous robots can drive substantial ROI by bringing specialized IoT sensors and capabilities to the areas of your business where and when they're needed the most. Rather than go through costly equipment upgrades, retrofits or sensor array deployments, autonomous robots can bring a different approach to IoT that can deliver similar outcomes with better efficiencies and return on your investment.
And that's the true promise of autonomous robots. There is a vast amount of infrastructure that powers our economy and lifestyles that would be better served if they were monitored more frequently and comprehensively. Robots help us do that more efficiently, and at significantly less risk to human life. And they can serve as an important bridge to the IoT, especially machines that are too costly to upgrade and still have a lot of life left in them.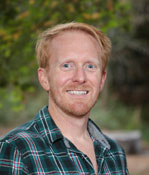 About Andy Watson


As

Rightpoint's Digital Product IoT Lead, Andy Watson is passionate about creating products that bridge the physical-digital divide of the internet-of-things by providing human-centric mobile and web app experiences. His experience includes over a decade's worth of end-to-end solution delivery across multiple technologies and industries, including smart home, retail, travel, robotics, home improvement, manufacturing, healthcare, sustainability, banking, and NFPs. He loves spending time with his family and doing anything outdoors including, running, hiking, flying, and snowboarding.
The content & opinions in this article are the author's and do not necessarily represent the views of RoboticsTomorrow
---
Comments (0)
This post does not have any comments. Be the first to leave a comment below.
---
Post A Comment
You must be logged in before you can post a comment. Login now.
Featured Product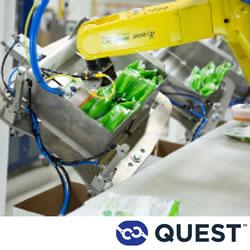 Quest is a leading manufacturer of industrial automation equipment focusing on robotics and vision-guidance. With expertise in the food, beverage, and dairy, Quest optimizes floor space for customers experiencing growing demand and helps improve their overall production line flexibility and efficiency. Quest offers application-specific software on their robotic products, including pick and place, case packing, and palletizing systems to simplify system setup and streamline configurability. Quest is a product brand of ProMach, a global leader in packaging line solutions.