QA is a crucial step in every manufacturing process, regardless of industry size or sector. However, manual QA is not fit for the strict standards of Industry 4.0, since human inspectors may miss defects, especially when inspecting highly complex electrical items.
How an Autonomous Machine Vision System Increased Accuracy and Cut Waste
Case Study from | Inspekto
The BSH Home Appliance Group is one of the leading home appliance companies worldwide and the largest in Europe. The company is committed to a progressive sustainability agenda and its entire manufacturing process is carbon neutral. In line with these values, BSH wanted to implement a quality assurance system to spot defects early on and reduce material waste, with the goal of cutting costs while benefiting the environment. The company found the perfect partner in Inspekto, the German-Israeli quality assurance specialist who invented Autonomous Machine Vision (AMV).
The BSH Appliance Group comprises 40 facilities worldwide and employs more than 62,000 people. Its commitment to sustainability is actualized in the production of energy-saving appliances, as well as in the reduction of the company's environmental footprint in all areas of the value chain.
Like Inspekto, BSH is a firm believer in innovation through digitalization and 4.9 per cent of the company's spending is dedicated to research and development (R&D). As a result, the company established the BSH Startup Kitchen, an initiative that offers young companies the possibility to collaborate with BSH by offering their cutting-edge solutions to improve the company's products and processes. The BSH Startup Kitchen tests promising new technologies and, following a successful pilot phase, offers the chance of a long-term business relationship.
"We have recognized that startups are a valuable source of innovative technologies and solutions for many of our business segments," said Lars Roessler, Venture Partner at BSH Startup Kitchen. "BSH can apply such innovations directly in our product development and boost the productivity of our processes."
One area where BSH intended to improve its existing processes was quality assurance (QA). As the systems in place still allowed some defected items to slip through, BSH was looking for a QA method that withheld the company's strict quality standards without being too complex and cumbersome to deploy. As the need arose for an accurate, reliable, but user-friendly system, the BSH Startup Kitchen decided to approach Inspekto, the pioneer of Autonomous Machine Vision.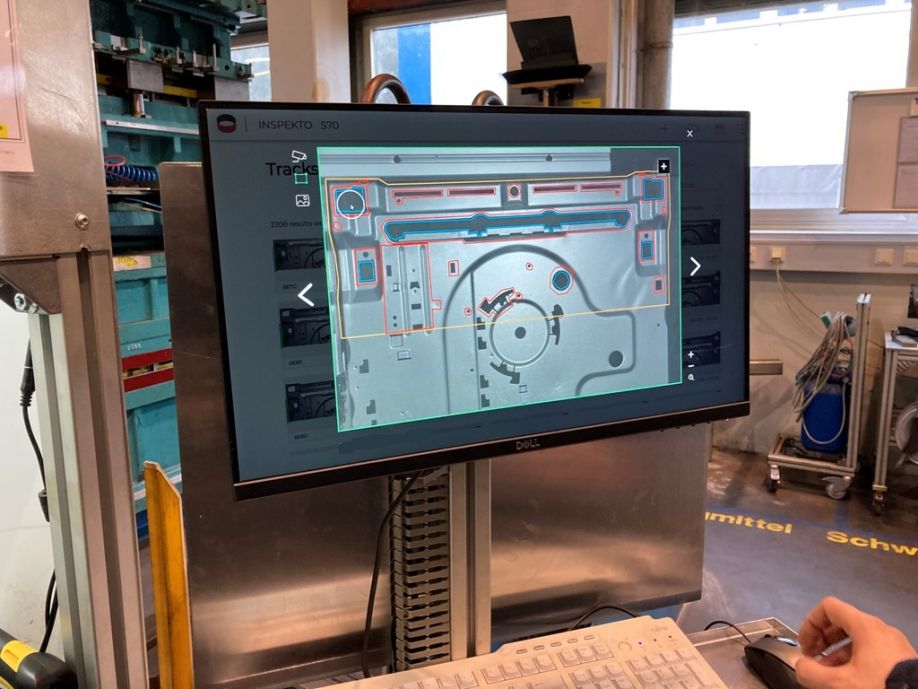 The challenge
Automating QA allows manufacturers to save time and money. The cost of poor product quality is notorious — damage to a hard-earned reputation, erosion of customer trust, expensive recalls, material waste and reworking costs are just some consequences of releasing defective products. For this reason, QA is a crucial step in every manufacturing process, regardless of industry size or sector. However, manual QA is not fit for the strict standards of Industry 4.0, since human inspectors may miss defects, especially when inspecting highly complex electrical items. On the other hand, traditional machine vision solutions are extremely expensive and complex to set up and maintain, making them unpractical for many manufacturers. BSH wanted to implement a reliable automated QA system, but was struggling to find a satisfying solution.
"Even with multiple inspection check-ups, mistakes still emerged, thus increasing scrap-related costs," explained Dipjyoti Deb, Venture Partner at BSH Startup Kitchen. "BSH had experimented with automated inspection solutions in the past, but each proved unsatisfactory and costly."
BSH's challenge was to increase the accuracy and efficiency of batch inspection processes, in a way that was simple and did not require the design and installation of a complex, customized project.
BSH Project Engineers Markus Maier and Stefan Schauberger were responsible for reducing the detection time of component defects at one of BSH's oven manufacturing plants in Traunreut, Germany. They approached BSH Startup Kitchen with this problem, and a partnership with Inspekto was formed.
The solution
Inspekto is the inventor of AMV, a new approach to industrial QA that mimics the entire human vision process while retaining the reliability and repeatability of industrial machine vision.
Just as the human brain adapts our single optical system — our eyes — to each scenario, AMV adapt a single electro-optical system to fit a wide range of use-cases. As a results, AMV systems are not tailor-made, case-specific solutions, but off-the-shelf products that come pre-trained for a wide variety of use cases, so that users can easily install and deploy them independently and in a very short time.
The user does not need to specify the parameters for image capturing, like the distance between the camera and the sample item, lighting, focus value, shutter speed and exposure time — all of this will be automatically calculated and dynamically adjusted by the AMV system using its artificial intelligence (AI) engines. Users only need to present the system with 20 to 30 good sample items, so that it can learn the characteristics of the items to be inspected and flag any deviation from the memorized standards.
The user-friendliness and immediacy of AMV systems are the result of Autonomous Machine Vision Artificial Intelligence (AMV-AI™), a proprietary technology that combines three AI modules to mimic the human cognitive vision process end-to-end. The first AI engine is in charge of dynamically adapting the electro-optics system to capture an optimal image of the part to be inspected, the second recognizes the item, and the third inspects it for defects. At all stages, the AI modules effectively mimic the human brain's ability to acquire and process images, compare new images to ones that have been previously memorized, and spot differences.
Convinced by the user-friendliness and the accuracy of the technology, BSH implemented in its Traunreut plant the INSPEKTO S70, the only AMV system currently on the market.
The results
Thanks to Inspekto's technology, the BSH plant in Traunreut was able to implement the user-friendly, immediately deployable solution they were looking for, without having to commission a lengthy, cost-prohibitive and inflexible bespoke project.
What's more, the INSPEKTO S70 can be trained quickly, adapt to environmental changes, and inspect multiple products and models simultaneously — all as an offline solution without any cloud deployment challenges.
"The result was so impressive that, while the solution was initially planned for only three use cases, it is now successfully tested and validated for six additional applications in different production lines," confirmed Dipjyoti.
Crucially, the partnership with Inspekto allowed BSH to uphold its commitment to sustainability. The INSPEKTO S70 can be deployed at any point along the production line, not just at the end, helping the company spot defects early on. This means that precious resources are not wasted completing a product that is already damaged. It also means that the plant can pinpoint areas where defects happen more frequently and take action to improve the production process.
With the systems in place at the beginning of the assembly line, the Traunreut plant managed to cut material waste by up to 90 per cent, helping the company save money while minimising its environmental footprint.
For more information on Autonomous Machine Vision and to schedule a free, personalized demo of the INSPEKTO S70, visit https://inspekto.com.
The content & opinions in this article are the author's and do not necessarily represent the views of RoboticsTomorrow
---
Comments (0)
This post does not have any comments. Be the first to leave a comment below.
---
Post A Comment
You must be logged in before you can post a comment. Login now.
Featured Product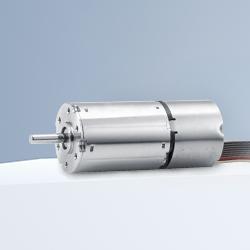 Autonomously driving and self-contained logistics robots are a critical component of "Intralogistics 4.0". They are used for storage as well as removal and dispatch preparation, optimize material flow and relieve employees. Thanks to their performance and modular design, drive systems from FAULHABER meet the high demands of modern intralogistics.